Kim Kardashian left the set of Kocktails With Khloe on Monday, unaware of her spectacular hair extension fail, but husband Kanye seemed pretty despondent about it, even for Kanye.
We know that Kim can't leave her hair alone and it's not hard to sympathize with her compulsion.
Who among us had not gone from raven black to platinum blonde then back to black then ombre? I mean, right?
And unless we're idiots with no attention span, we know Kim wears extensions, because even her hair doesn't grow six inches over night.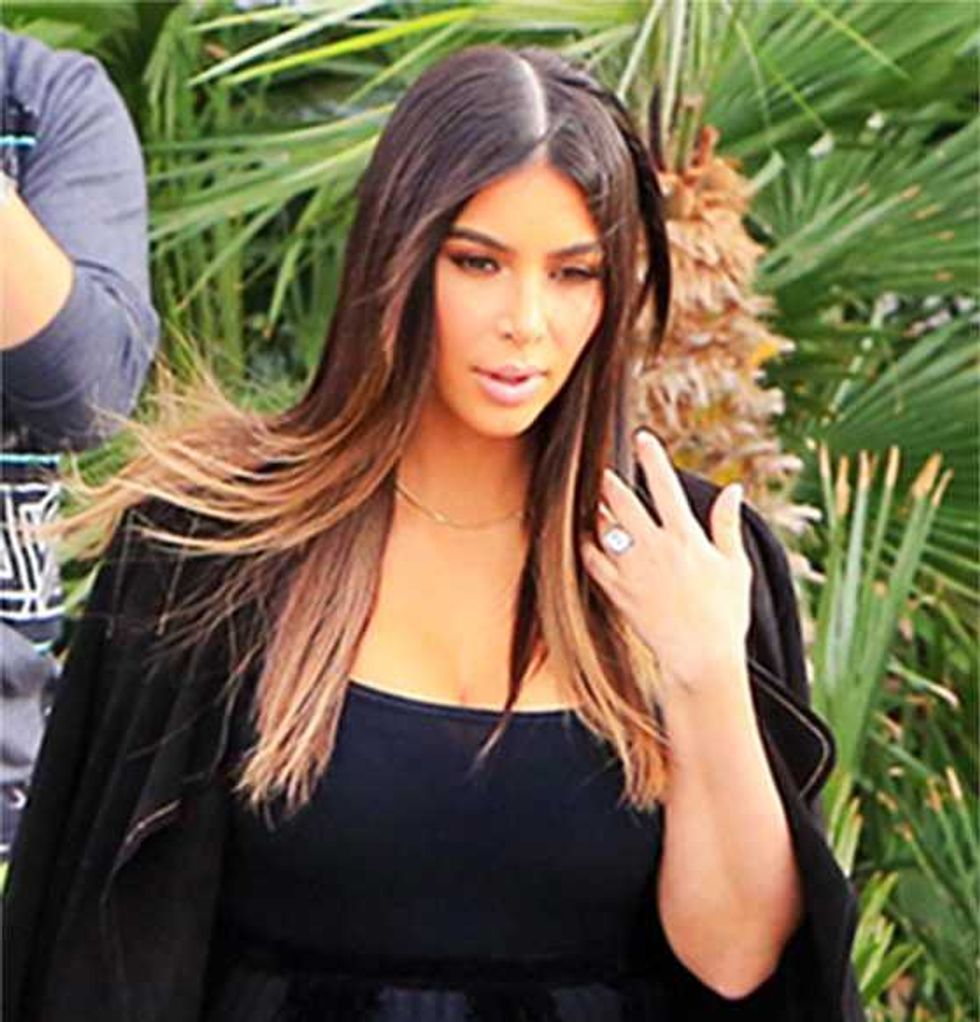 Still, we don't want to be reminded. It's too upsetting. It's like seeing grandma without her wig.
Who does Kim's extensions, and does he/she have a good lawyer?
What do you do when money is no object but this shit still happens? It's almost chilling to think about.
Now, turn your gaze to Kanye.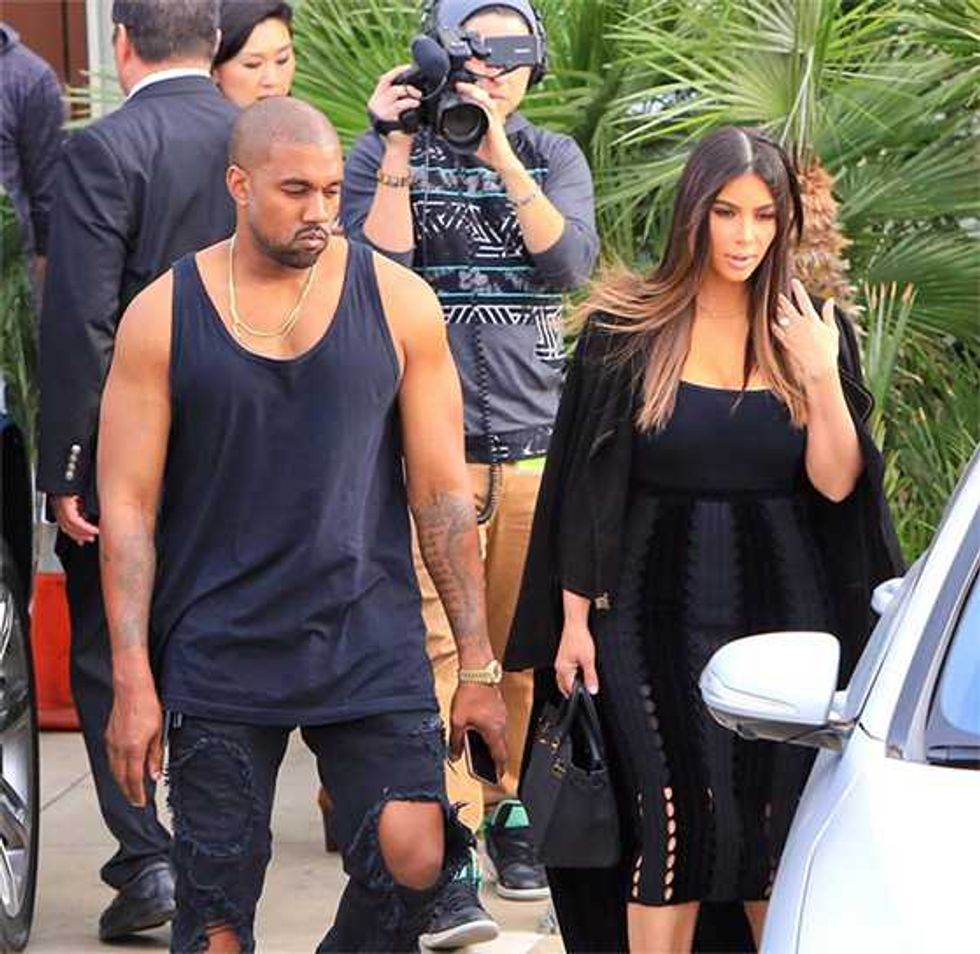 Have you ever seen him this heartbroken?
He looks like his best friend just died, so maybe Kim's hair is his best friend!
It is not for us to know.
I just want to take him in my arms (with a ten foot pole, obviously) and try to comfort him.
It's just hair, Ye!  It can grow back or be glued together or something!
This may be a whole new setback for Kanye, who has only just managed to cut down on his tweeting.
And it's especially bad for Kim, what with the extra baby weight and all her other worries.
Kim is a human being, you know, not an animal!
She has asked us to stop shaming her about her nude selfies and I for one respect this simple request. You go right on with your selfies, girl.
Just fix the hair, okay?