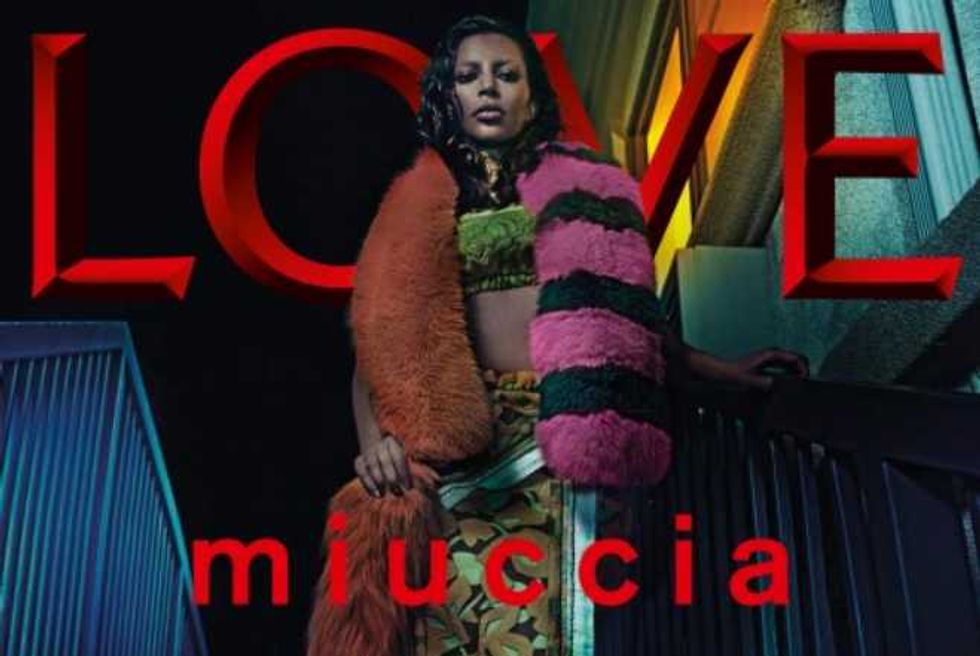 Kim Kardashian continues her transformation from gaudy reality TV starlet to high fashion icon with a shocking cover shoot for Love magazine.
Kim (billed as Kim Kardashian West on the cover) is clad in Miuccia Prada for the shoot, while sporting bleached eyebrows and chocolate skin that leave her looking almost unrecognisable.
"Working with @stevenkleinstudio was so crazy for me!" Kim wrote on Instagram. "We shot for 3 days straight at a motel in LA. One night til 4am. @kegrand dressed me in all vintage and custom @Prada and bleached my brows! Can't wait for u to see 30+ page spread with Steven Klein for Love Magazine."
Klein was behind many of Lady Gaga's most outrageous looks, from her fragrance commercials to her music videos, so that explains why Kim K's made such a transformation.
The Prada-heavy Love shoot comes just weeks after Kim K was named the new face of Balmain (alongside beau Kanye West). Does this mean it's time that we finally start recognizing Kim as a certified fashionista, or is it still soon?
Check out the Love cover below...and to see Kim Kardashian in her more usual semi-dressed state, check out Popdust's gallery—The Good, The Bad, And The Butt Ugly: Kim Kardashian's Life In Selfies.