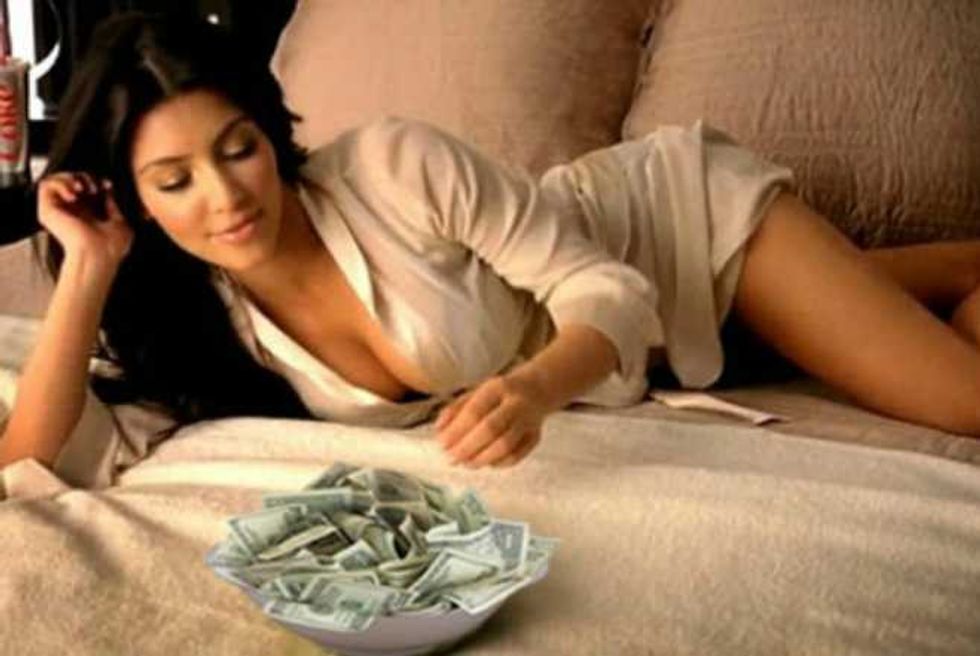 Reality TV isn't as lucrative as some people may think, with most reality stars struggling to turn their fleeting fame into real money. Kim Kardashian is not one of those people. According to Forbes, Mrs. West raked in $28 million dollars over the past year, which was good enough to land her at No. 80 on the Forbes Celebrity 100 list -- that's higher than A-listers like Meryl Streep, J.K. Rowling, Lena Dunham, Gwyneth Paltrow, and Amy Adams.
Kardashian was the only star on the Celebrity 100 with reality TV as their main claim to fame, although most of her fortune was earned from outside ventures.
The 33-year-old's multiple revenue sources are far and wide, and include paid public appearances, a popular perfume line, a Kardashian clothing line with Sears (which earned over $600 million in retail last year), a cosmetics line, Kardashian-branded tanning products, her DASH clothing boutiques, and paid ads through her multiple social media accounts.
Considering all the press Kardashian's getting since the Kimye wedding, don't be surprised if she's even higher on next year's Celebrity 100.
[Via Forbes]