Kim Kardashian reveals in a new interview that the fat-shaming she endured during her first pregnancy has left her a changed person. She used to smile and enjoy being out and about when pregnant with North, but now she anticipates criticism and refuses to smile for the cameras.
Kim confesses to longtime friend Amanda De Cadenet that her weight gain with North was due to preeclampsia, which causes swelling and water-retention.
I couldn't help it, and everyone would say, "She can't stop eating." I delivered at 180, and they were like, "She's 210 pounds. She's getting dumped because she's too fat" and all these ridiculous stories. It really took a toll after the fact, when I was losing weight. I gained 50 pounds, and it's tough to get it off.
Kim also blames some of the ridicule she encountered on her stylists at the time:
They wanted me in really outrageous things, and really fashion-y things. It probably wasn't the time to be experimenting. After that, Kanye and I were just like, 'Let's do it ourselves.'
So that's why Kim looked like a floral couch at the Met Gala, remember? It wasn't her fault.
Now, she has found her own pregnancy style, which consists of skintight dresses and bodysuits in neutral colors, topped with flimsy overcoats to cover her expanding assets, ahem.
Do you feel sorry for Kim? Is it wrong to make fun of a pregnant woman, even if she's a reality star who seeks publicity? What about this, then?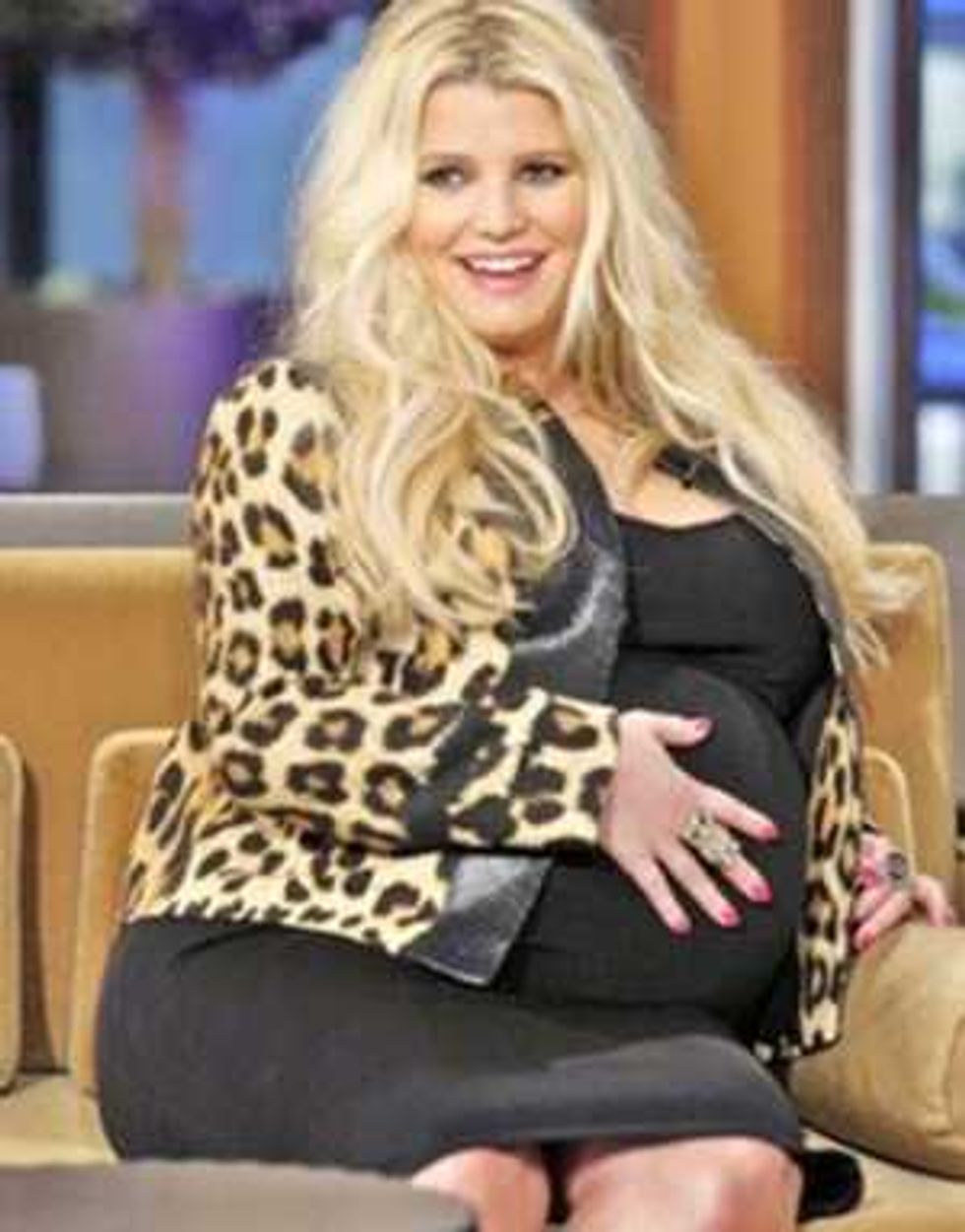 I would never fat-shame a pregnant women but sometimes you just have to laugh.
Okay, I'm sorry, we can't laugh.
And if we try really hard not to, maybe Kim will smile again.