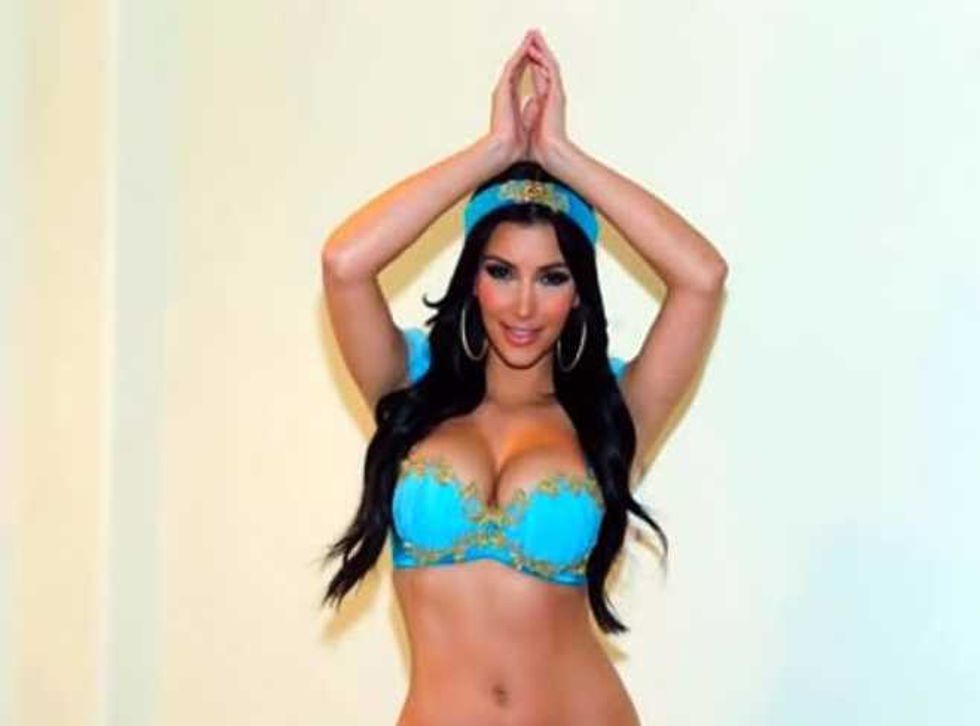 Last Friday Kim Kardashian set up an eBay auction to aid victims of the Philippines disaster, but once the money started to roll in, she was overtaken by avarice and rapacious hankering for her 7456th pair of tacky Louboutins.
Those tsunami victims don't need that much money, any way. It's not like they have a Barney's there!
So Kimmy, who clearly boasts a heart nearly as bountiful as her breasts, opted instead to keep around 90 percent of the revenue.
Thankfully, Kim's fans are starting to wake up and smell the True Reflection. (That's the name of her shitty perfume. 'Cuz she really needs the money)
Pipes in one disgusted former fan:
"I used to be a huge fan, but I hope they give you back your insulting 'portion of the proceeds' which is a measly 10% back to you so you can choke on it. You leading on that it's for a good cause to pursue people to buy is degrading. I hope you get to keep your money, you probably need it more than they do."
This one added:
"You even know the meaning of the word Charity. Your so called prayers and thoughts for the people of the Philippines are as hollow, greedy, and empty as can be possible. You are nothing more than a greedy little un-talented wanna-be. How dare you use these people's misery to make money ! Don't you and boy friend have enough money without using these poor wretched souls in their hour of desperation. Shame on you !!!!!"