CULTURE
The reality TV star's latest project involves California's death penalty, corrupt investigators, systemic racism, and the family members of murder victims.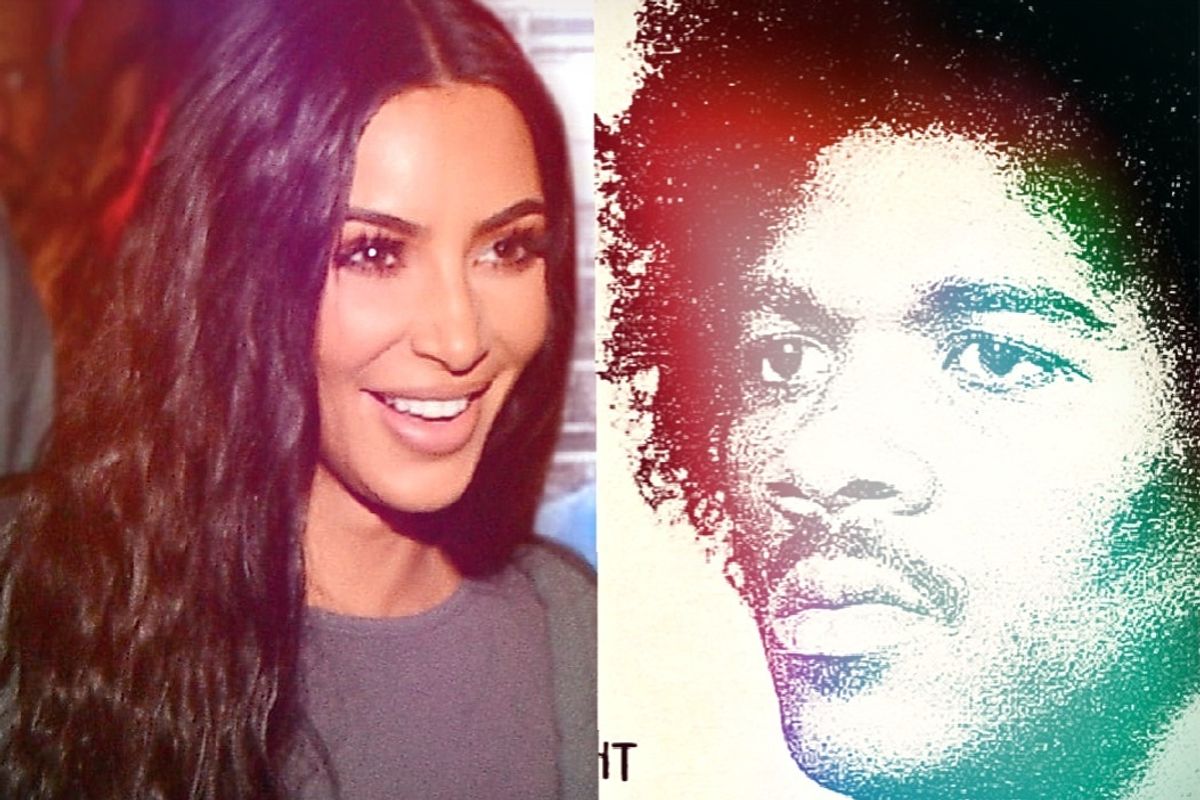 Originals: People, TMZ
Kim Kardashian West continued her foray into prisoners' rights this past weekend when she visited Kevin Cooper, a death row inmate in San Quentin prison.
Cooper has spent 35 years in prison since being convicted of murdering a couple, their 10-year-old daughter, and the 11-year-old neighbor who was spending the night; the couple's 8-year-old son survived severe wounds to his throat. Kardashian West took to social media to call for Cooper's exoneration, posting, "I am hopeful that Kevin will be exonerated since DNA testing has now been ordered on Kevin's case and I remain grateful to Governor Newsom for ending capital punishment in California."
I am hopeful that Kevin will be exonerated since DNA testing has now been ordered on Kevin's case and I remain grat… https://t.co/0dv7TMTDW8

— Kim Kardashian West (@Kim Kardashian West) 1559348865.0
The reality TV star has previously loaned her celebrity to freeing unjustly imprisoned convicts through the Buried Alive Project and The Decarceration Collective. Kardashian has worked with their respective founders, Brittany K. Barnett and MiAngel Cody, in their mission to reform prison law and free inmates who are serving unjust sentences. In 2018, Kardashian visited the White House to advocate for Alice Marie Johnson, a 63-year-old who was given a mandatory life sentence for a nonviolent drug-related crime. Johnson was granted clemency after spending more than two decades in prison; prior to her exoneration, she was not even eligible for parole, despite the fact that it was her first offense.

Kardashian's visit with Cooper is part of Barnett and Cody's 90s Days of Freedom campaign. After President Trump commuted Johnson's sentence last year, Congress passed the most significant criminal justice reform legislation in years. The First Step Act only takes modest steps to reduce overly punitive prison sentences on the federal level, but it could ultimately affect 2,600 federal inmates. Barnett and Cody partnered with Kardashian to support their campaign to release as many prisoners as possible during the bill's first 90 days.
Kardashian has reportedly helped to free 17 inmates. "Kim has been funding this project and (has been) a very important supporter of our 90 Days of Freedom campaign as part of the First Step Act, which President Trump signed into law last year," Cody said. "We've been going around the country in courtrooms and asking judges to release these inmates."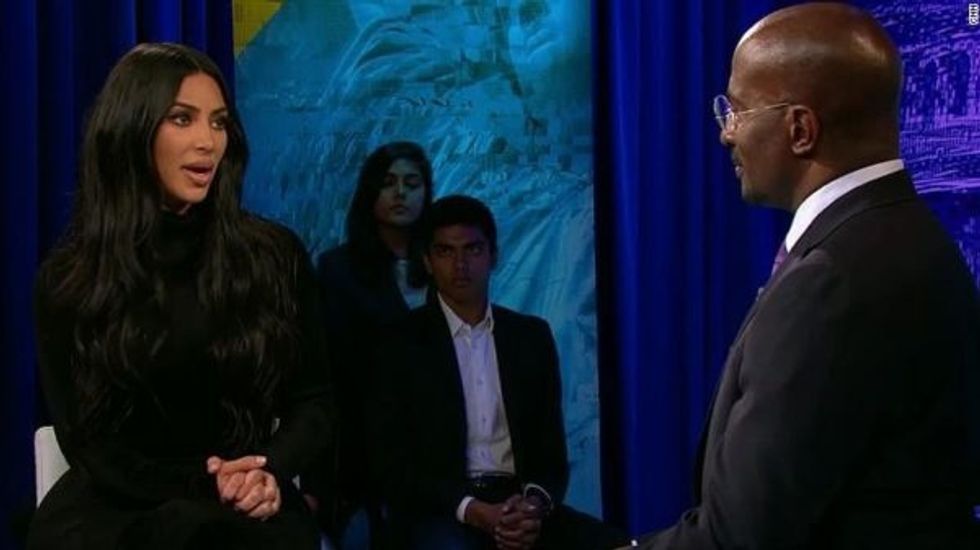 Kim Kardashian speaking about partnering with BarnettFace of Nigeria Blog
On Friday, Kardashian tweeted, "I had an emotional meeting with Kevin Cooper yesterday at San Quentin's death row. I found him to be thoughtful and honest and I believe he is innocent of the crimes for which he was convicted."

But advocating for Kevin Cooper is a much more complicated endeavor than it was for Johnson. Aside from challenging a death row conviction amidst contentious death penalty debates after California Governor Newsom suspended all state executions in April, Cooper has been convicted for a heinously brutal quadruple murder while Johnson was convicted for nonviolent drug conspiracy. In fact, the victims' family members expressed outrage that Kardashian is defending Cooper.
Nicholas Kristof first reported in The New York Times the dubious details surrounding Cooper's conviction in his 2018 op-ed, "Was Kevin Cooper Framed for Murder?" Doug and Peggy Ryen lived with their two children in Chino Hills, CA next door to Bill and Mary Anne Hughes and their 11-year old son, Christopher. The morning after Christopher spent the night at the Ryens', Bill Hughes discovered the slain bodies of Doug and Peggy, their daughter, and his son. The Ryen's son was badly wounded with a slashed throat but survived. The case has drawn great scrutiny over whether investigators tampered with and disposed of blood evidence, dismissed testimony and crime scene evidence that suggested another known, white suspect perpetrated the crimes, and that racism and public pressure resulted in Cooper being framed.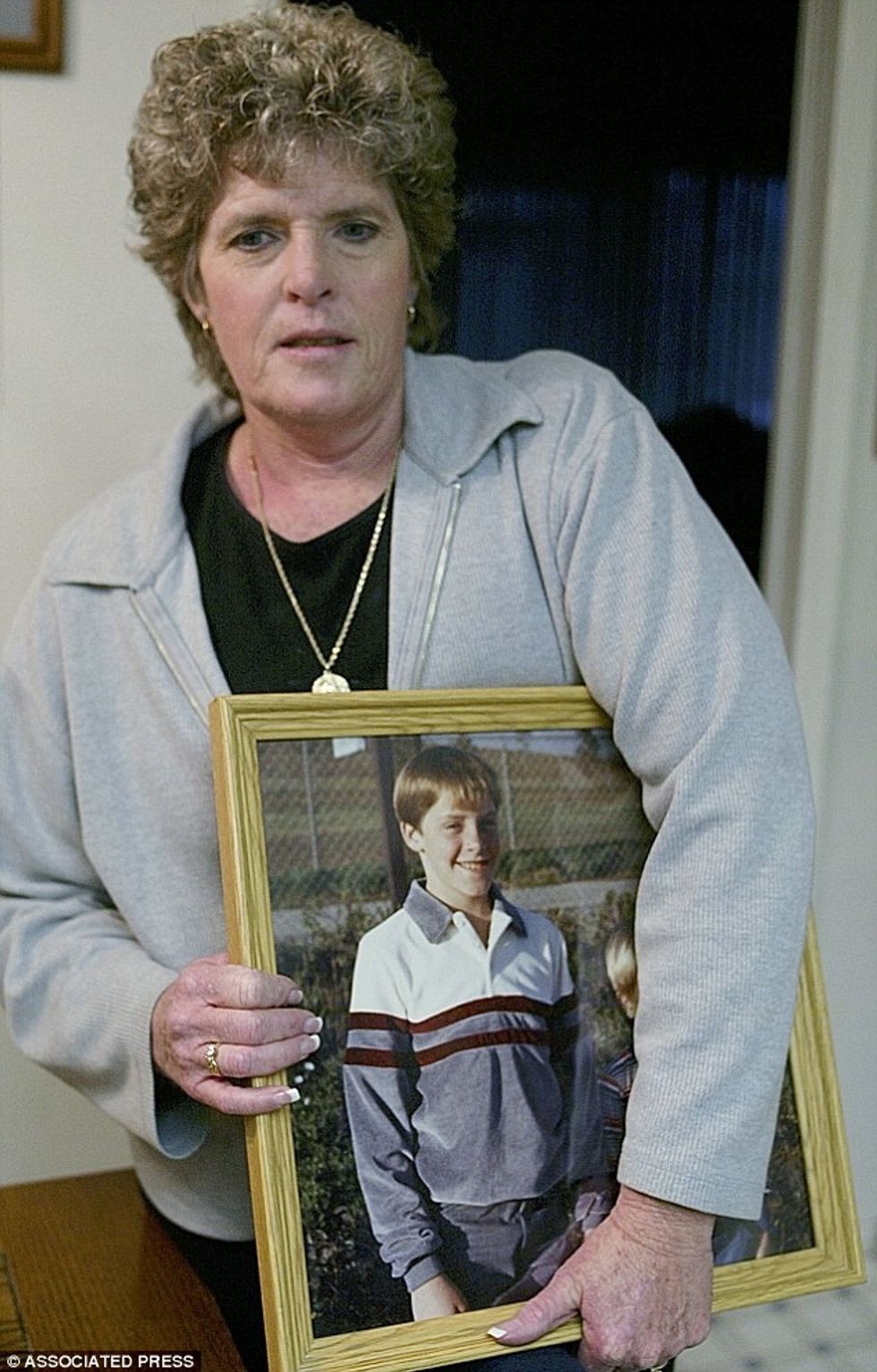 © ASSOCIATED PRESS
Mary Anne Hughes believes differently. On Sunday, she told TMZ, "It makes me feel sick to my stomach and I pity her [Kardashian]...There's nothing to justify what she's doing to us, the immense pain she is causing us." She commented that Kardashian "obviously has not read all of the actual evidence-she has bought into half truths perpetrated by the defense. If she actually sat down and read the transcripts of all the trials and appeals, she would be sick to her stomach to be in the same room with him."

Kardashian, Barnett, and Cody are hoping to bring attention to Cooper's case, as well as the fact that his defense was repeatedly denied the opportunity to conduct advanced DNA testing on the evidence. However, late last year they were granted the right to compare the DNA of Cooper, the other unidentified suspect, and blood evidence. To date, no tests have been conducted.