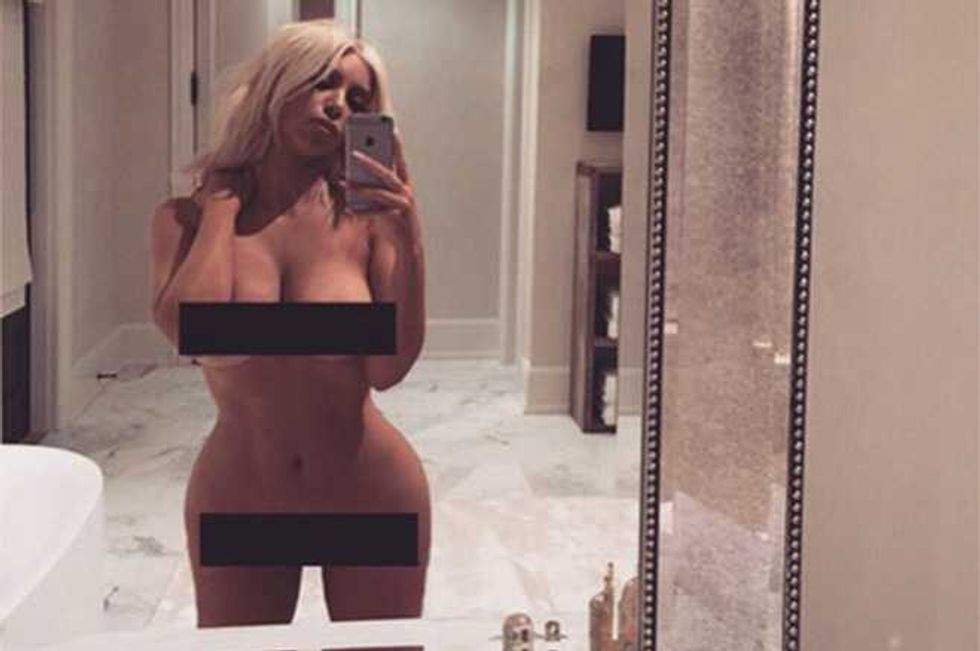 Kim Kardashian felt like trying to break the Internet again late Sunday night, prompting her to post a nude selfie on Twitter with the caption 'When you're like I have nothing to wear LOL'.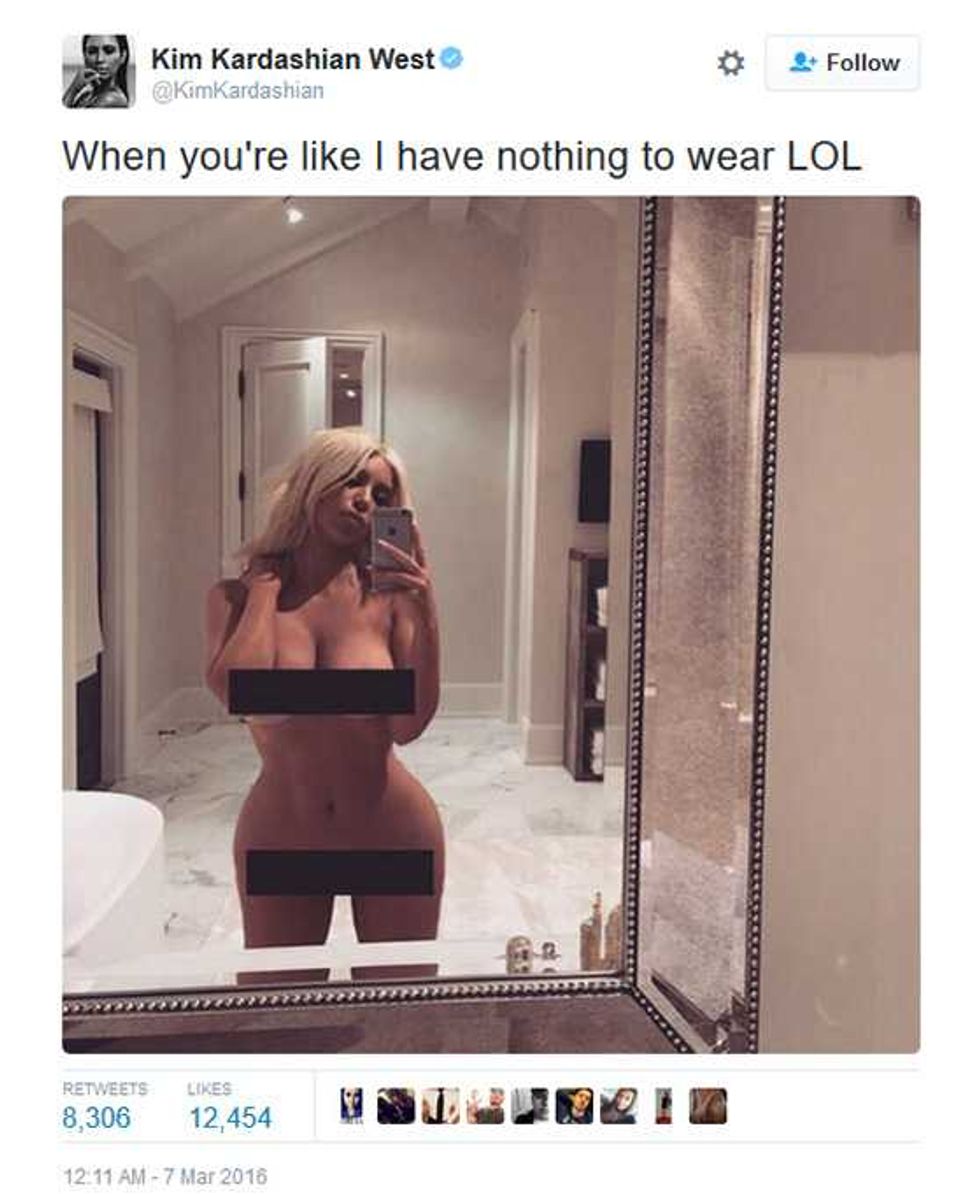 LOL and ROFL to you too, Kim!
But still you might wonder: What leads a woman to take her clothes off in her bathroom to blast out her naked body to the whole world?
Loneliness? Boredom? Generosity? Or just a desperate need for attention?
Kardashian Sisters Sued For Fraud Over Make Up Line
We assume the picture is meant to show off her post-baby-weightloss, but without a current newspaper like they use in hostage photos, we can't be sure when this picture was taken. Since Kim hasn't been kidnapped, at least we know she's still alive.
Perhaps Kim is sending a message to Kanye, who is cavorting around Paris with Kim's momager, who seems to be enjoying herself just a teeny bit too much.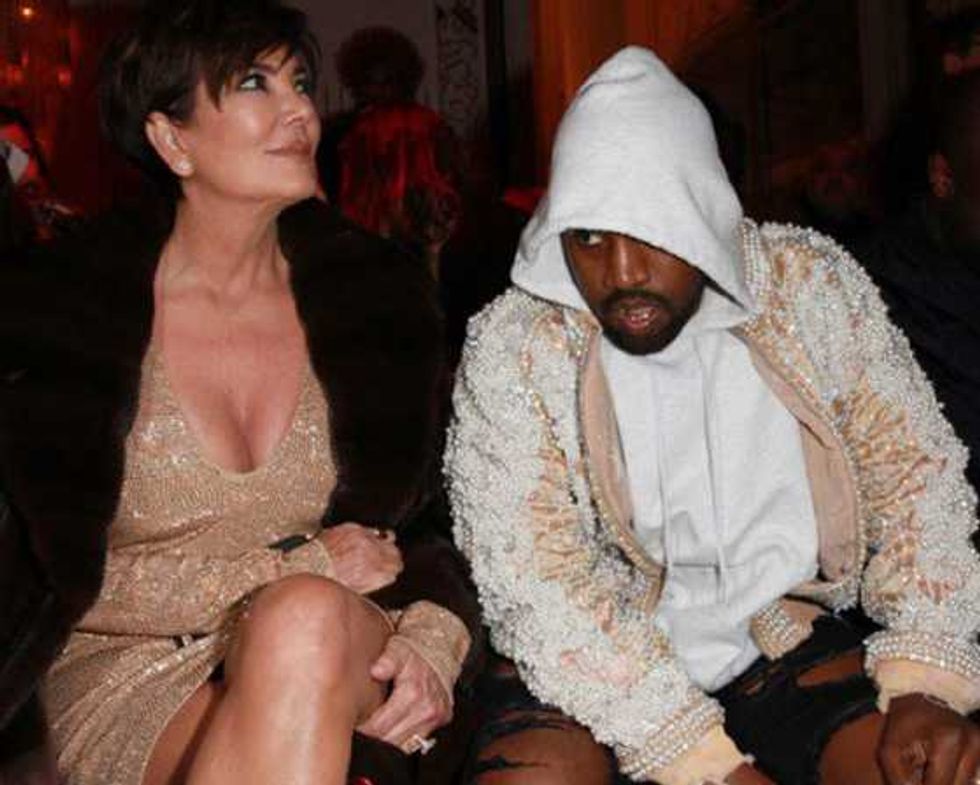 Or maybe she wants to change the narrative from the one earlier in the day, when she was seen out and about with North, who fell down on her watch, so to speak?
In any case, Kim's naked selfie is a nice way to cap off a week whose highlights were O.J. Simpson and The Donald's schlong.
Let's all thank Kim Kardashian West for brightening our lives! She is a national treasure.