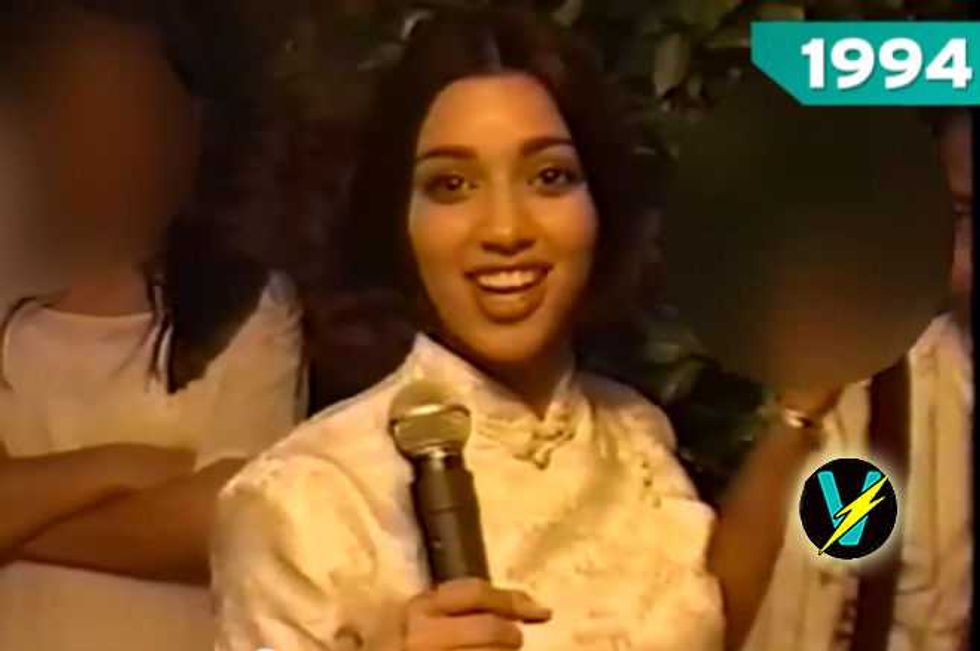 Kim Kardashian is known for being famous thanks to a sex tape, but clearly she had her plans in place a LONG time ago.
In a home video from 1994, the reality star and daughter of Superpimp Kris Jenner is seen performing for the camera - and warning us of the relentless shit she and her family will be shoving down our throats soon enough.
"Is anyone getting a tape of this?" 13-year-old Kim says. "I hope you do, because when you see me - when I'm famous and old - you're gonna remember me as this beautiful little girl!"
Have you stopped rolling your eyes yet? Good, let's continue. At one point the camera person looks like they are moving away but Kim, who MUST be the center of attention at all times even then, will have none of it.
"Excuse me, are you leaving? My name's Kim Kardashian. I'm the dopest of the ropest person in this class. I'm dope on a rope. Here's Shelton, I'm doper than he is and that's just a fact," she gushes.
If you watch the full video, you can see Kourtney looking absolutely MISERABLE in the background (so nothing has changed there) and delusional Kris dancing with the teens because she is such a Cool Mom when she isn't preparing to sell them to the highest bidder.
Enjoy!