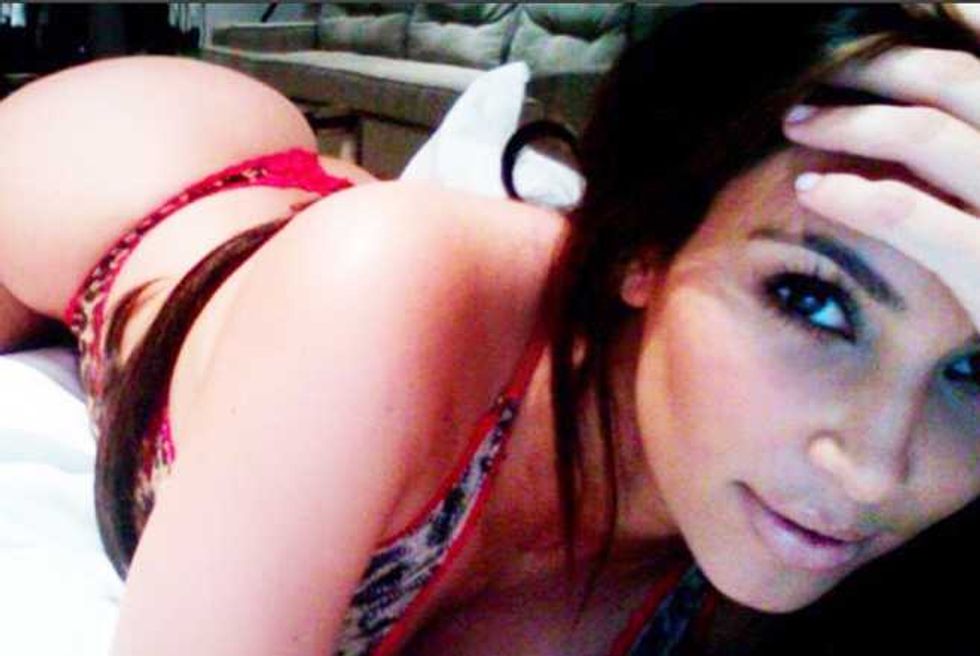 You think it's easy taking all those selfies; shopping; flying all over the world, standing on a red carpet?
No it is not my friends—it is actually really, really hard work—and Kim Kardashian wants you all to know that she works harder than ANY of you.
The 34-year-old spills all about her exhausting work regime, during an interview with Access Hollywood host, Billy Bush—and Popdust has the details.
Mrs Kanye West shared details of her hardest working person in the world manifesto, after Bush asked the selfless mom-of-one how she deals with all the haters on social media.
"To be honest, I don't really pay too much attention to it," Kim said. "I get more fed up with questions like – I was traveling recently and I was doing a press day and people were, like, 'How do you feel when people say what do you do?' And I'm, like, I'm here working aren't I? Like, I'm here to promote something.
"I said, hey why don't you do this – tell someone else that you think can do it. Tell them to do everything that I've done in my career and see if they end up where I'm at. Try it. Just try it. I dare you."
Meanwhile, the tireless hustler, has vowed to carry on Keeping up with the Kardashians, despite her unbearable workload that would leave other, mere mortals, exhausted.
"Every time we're like, 'OK our contracts are up… we're not exciting, there's nothing to share,' and then there are things where we feel like there has got to be other people going through what we're going through and why don't we just continue doing it while we're having fun," KK explained. "It's still fun."