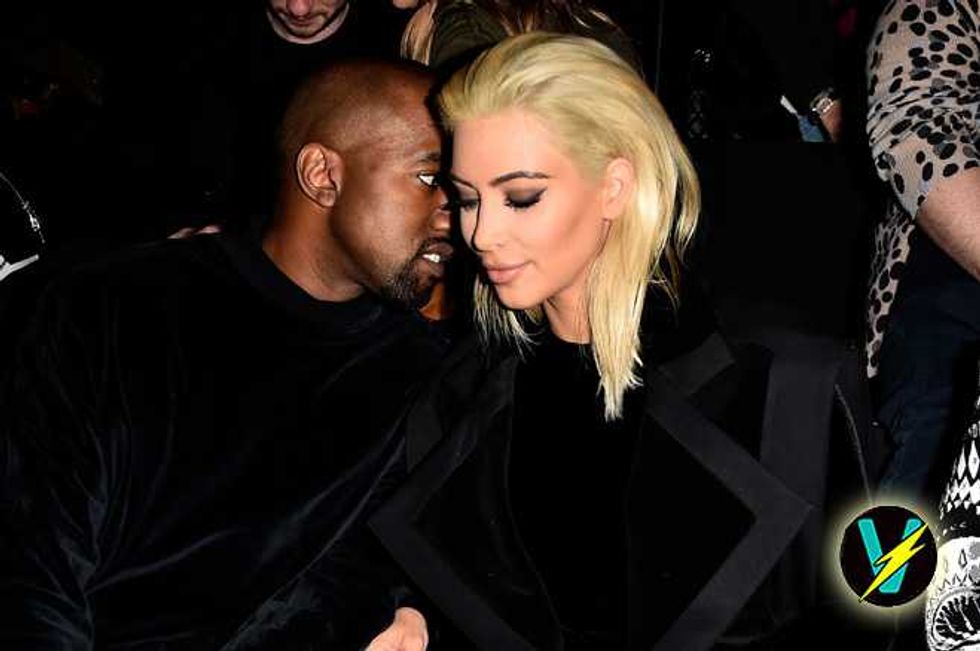 Kim Kardashian and Kanye West are desperately trying for baby number 2 - and if Kim is to be believed, they are at it non stop.
In a new preview for Keeping Up With the Kardashians, Kim tells poor, poor Khloe Kardashian she and Kanye are having sex as much as possible to get Kim knocked up.
"I've been having sex 500 times a day," Kim tells Khloe, admitting she even left a photo shoot to have a bathroom quickie with her frequently angry husband.

"I was like, 'I'm ovulating today!' So I made him come to my photo shoot," Kim explained. She added in a confessional: "You know what, I don't feel bad about that for one second. You gotta get it in where you can get it in."
You're welcome, world.
When she's not having sex, she's taking selfies!