Kim Kardashian has posed for the most hideous semi-naked photo shoot ever—styled by her ever loving husband, Kanye West.
Seemingly pulling inspiration from some old 1970s back issues of Readers Wives, Kanye has KK clad in a champagne colored bra and body suit, hold-up black stockings, lace up black booties and frizzy peroxide bleached hair, hanging out (literally) in the middle of the French countryside.
Kanye West Says He Lost All His Fashion Friends When He Started Dating Kim Kardashian
In one of the shots the 34-year-old is seen standing in the middle of field—and the bright, natural lightning really does her no favors...at all—and this is a critique coming from someone who can't stand Kim Kardashian, but, does grudgingly admit she's physically beautiful...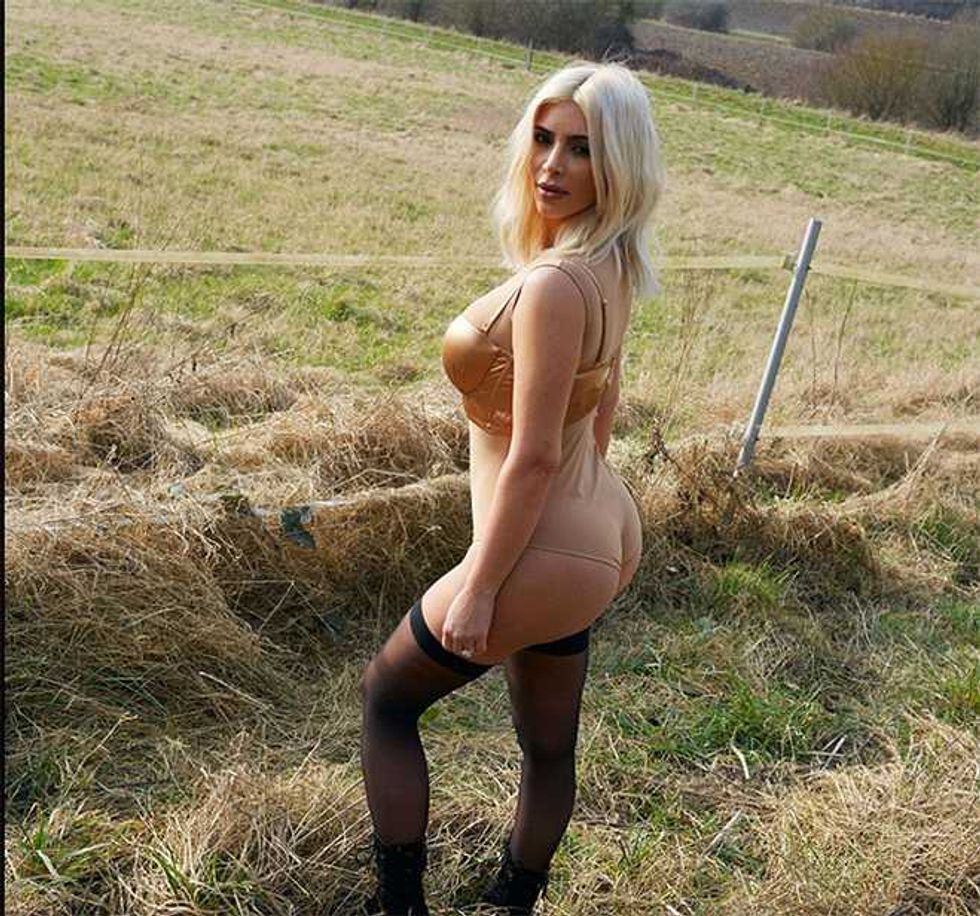 Meet Ronald's wife Sandra from Grimsby....she likes bingo and fish and chips
In another equally hideous shot, Kim is shown reclining "seductively" on a big old pile of dirt.
The Good, The Bad, And The Butt Ugly—Kim Kardashian's Life In Selfies
Hmmmm…. we get the message West, we get the message.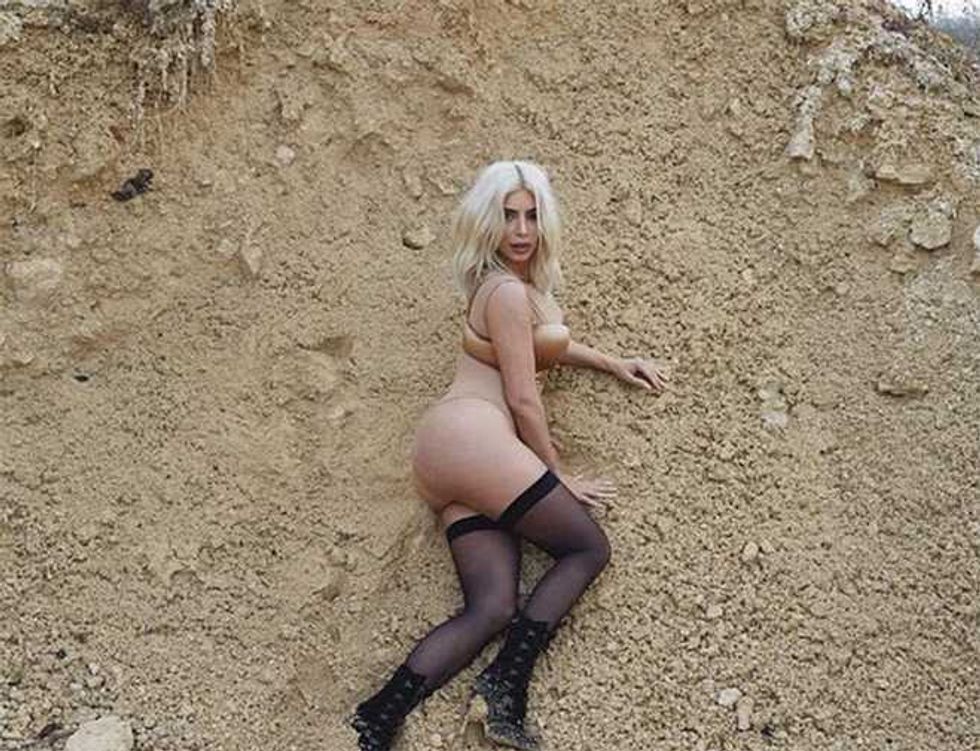 And, here's Mark's wife Tracy from Ashford—she likes bowling and rom-coms
Kanye also gets to jump in front of the camera—he, however, is fully dressed, and is pictured leaning back against a tree trunk, looking moodily into the camera.
Miley Cyrus Vs Kim Kardashian—A Selfie Critique
Yeezus photo shoot 101 basically.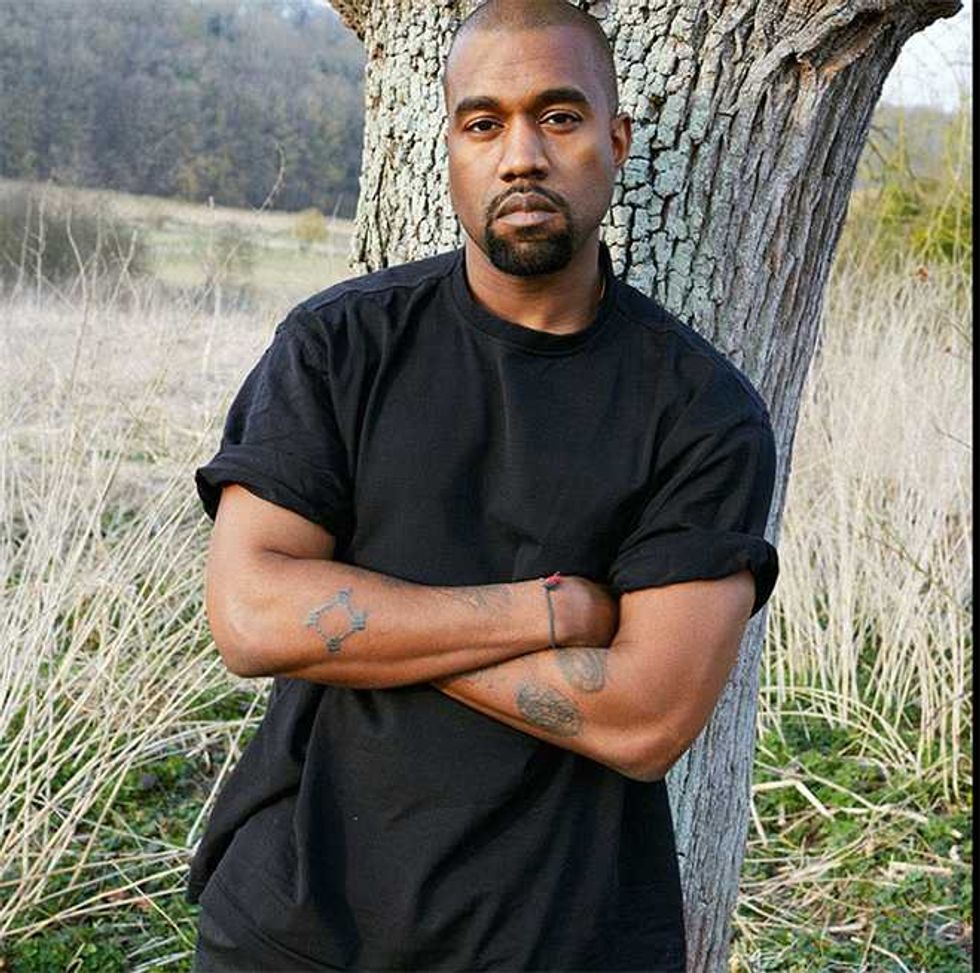 You lookin' at me? I said, are you lookin' at me?
But, don't despair ladies, (and certain gents) apparently the yet to be released complete photo shoot also involves pics of West in various states of undress…. so, well, you know…..
Paris Hilton Wasn't Happy About Kim 'Smarter Than You Think' Kardashian's Sex Tape
There's also a close up pic of Kim and Kanye going in for a kiss, thankfully though it's just a crop of their heads so we are spared what's going on down below.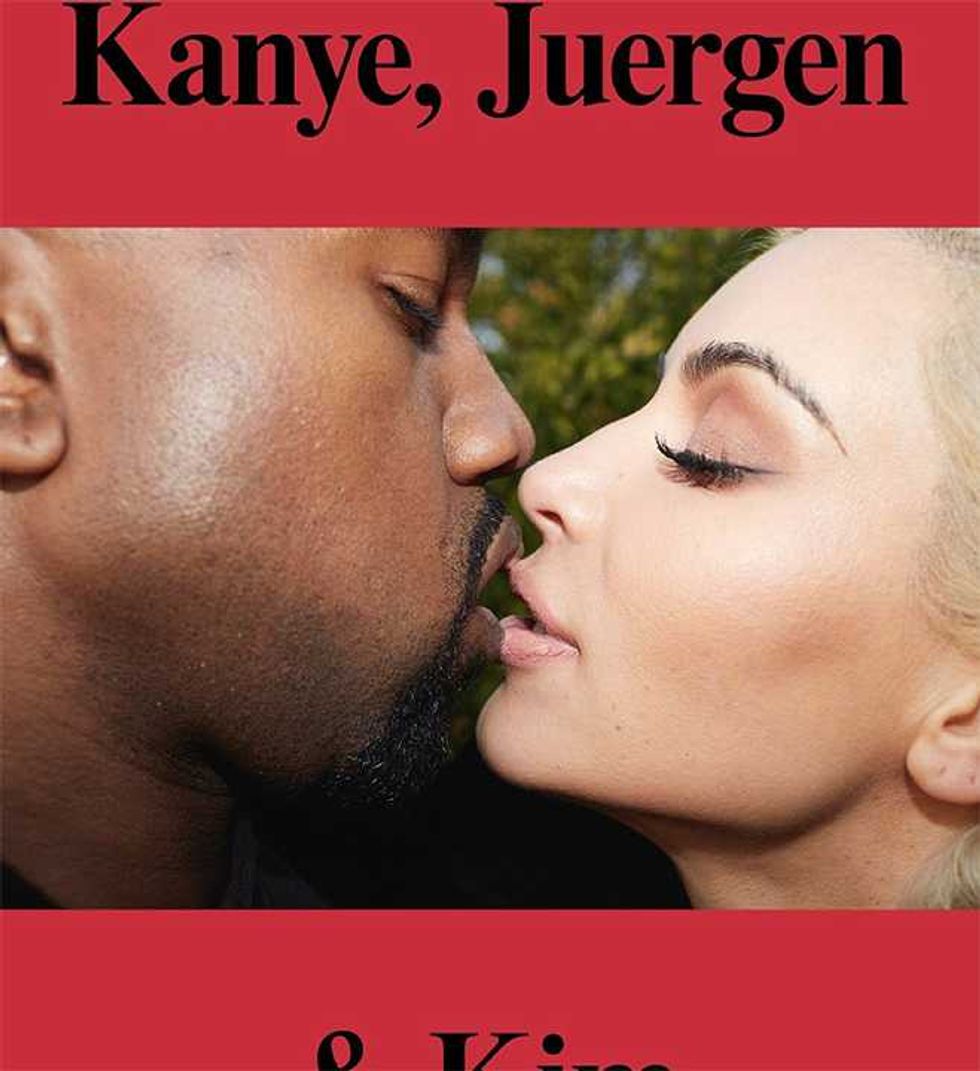 The horrific photos were shot by Juergen Teller for System Magazine.
Teller comes from the Terry Richardson school of fashion shooting—bright light, stripped down, grubby, warts and all kinda thing (without the sexual harassment of models part). He's known for his quirky style and likes to shoot subjects in unusual environments that contrast their every day lives.
What Kanye's excuse is for this resulting visual catastrophe is anyone's guess.