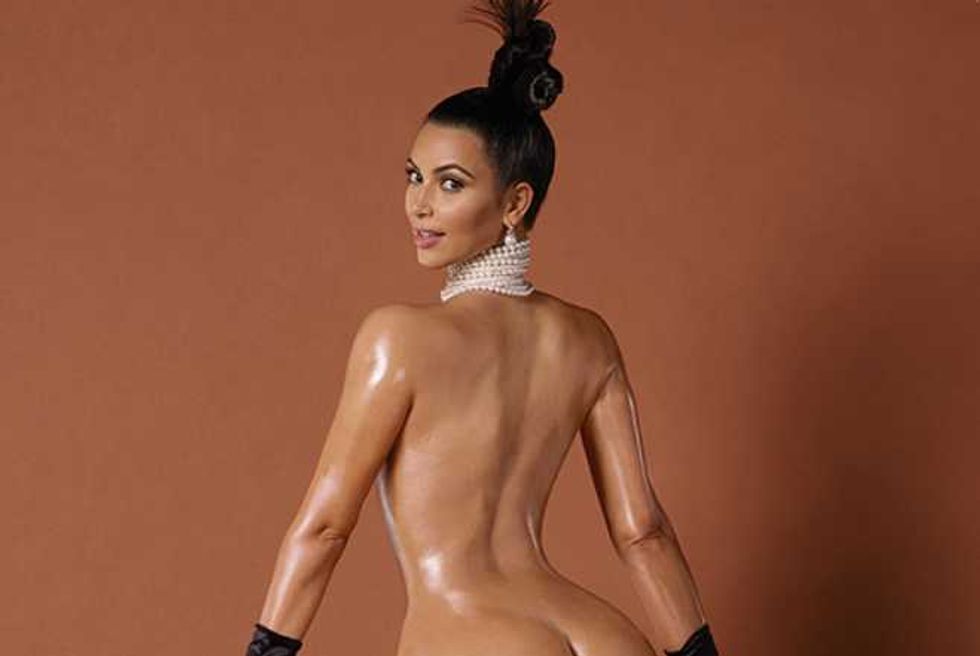 Kim Kardashian West is naked, ass-out and oiled-up, on the cover of Paper magazine's winter issue. On an alternate cover for the mag, she appears to be stroking a champagne bottle to climax, causing a frothy explosion of liquid to rain down onto her insanely-large derrière.
Kim K has been on the cover of both Playboy magazine and her own sex tape in the past, and neither cover was as sexually-explicit as these ones are.
Oh Kim, it's so nice to see just how much you've evolved over the years.