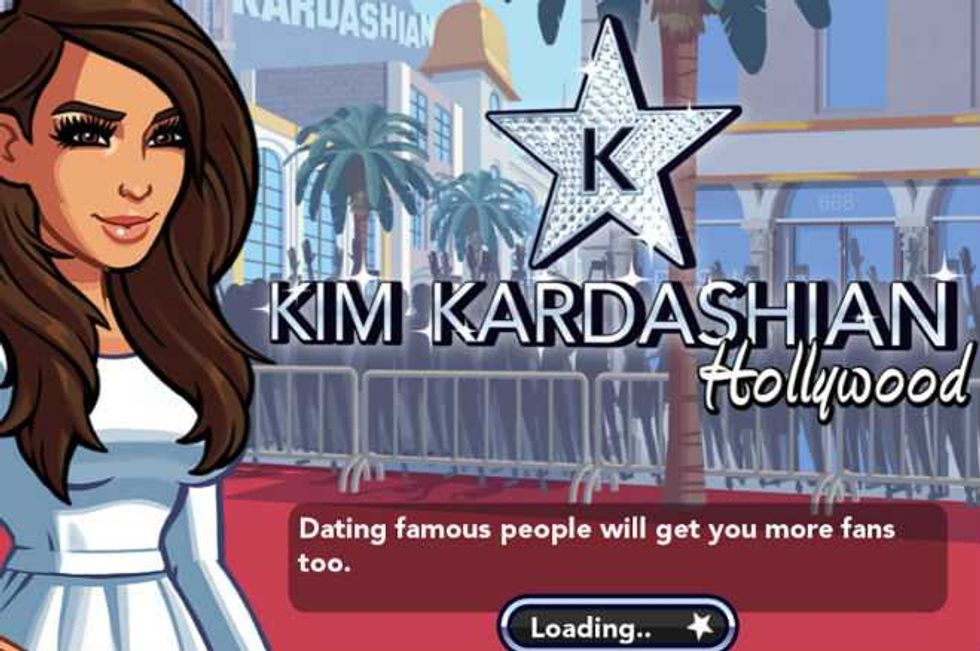 Kim Kardashian is a genius.
No seriously, look. We can bitch and moan all we like about the decline of morals and society and the rise of talentless sex-tape stars like Kim all day long but honestly, what's the point.
Her video game - Kim Kardashian's Hollywood - is set to make $200 million this year ALONE.
Which means YOU PEOPLE OUT THERE ARE BUYING IT.
So, congratulations, Kim fans, for making Idiocracy a REAL THING and in about 25 years when North West marries Prince George and brings on the Apocalypse, we will have no one to blame but ourselves.
YOU DID THIS TO US.
Via Jezebel.