Not content to shock the world with her new blond hair, Kim Kardashian brought the crazy to Paris via two nutty outfits that somehow passed the Kanye taste-test.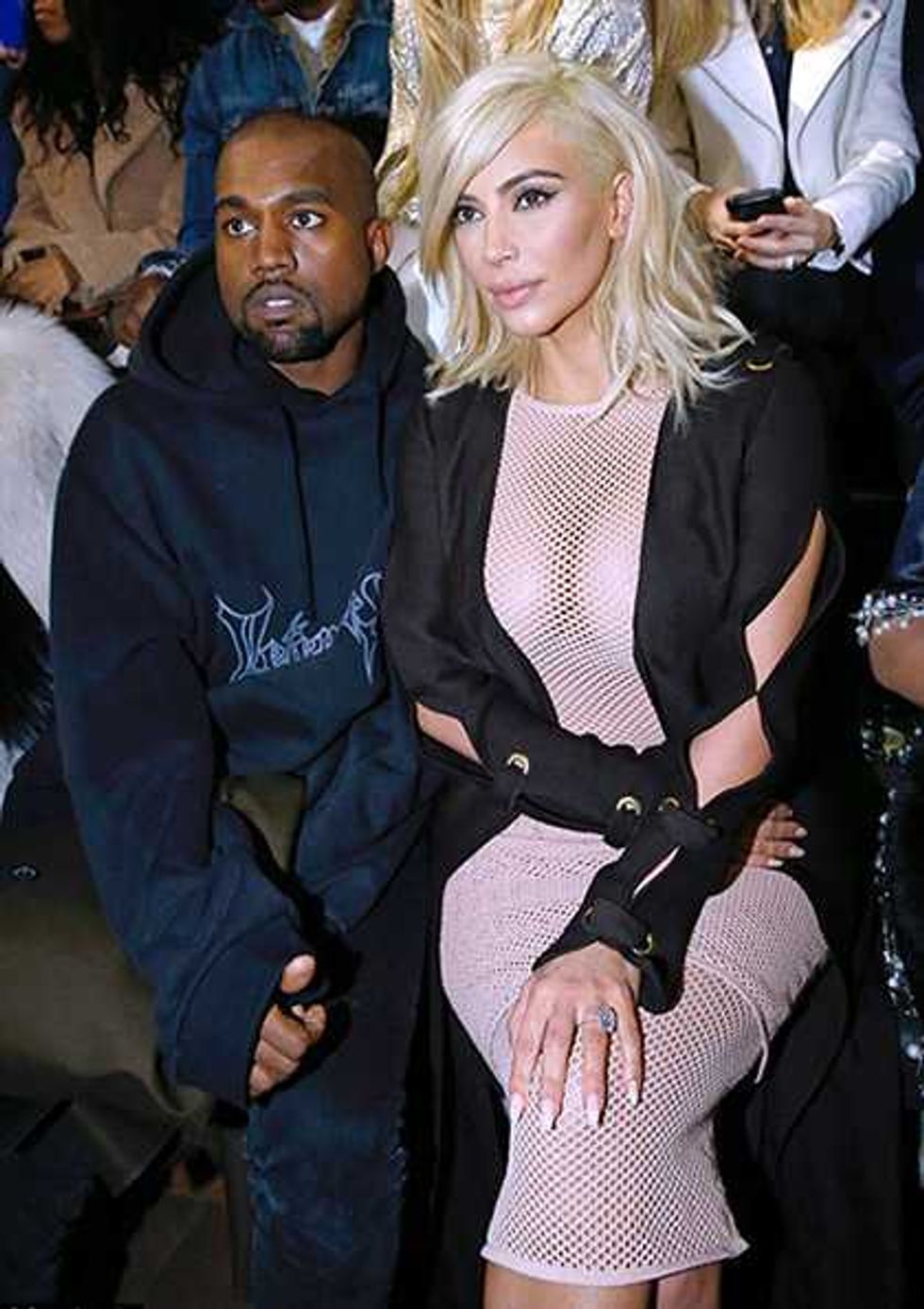 Outfit number one, above, was a transparent mesh dress over bare boobs. The bare boobs seemed to bring out Kanye's protective side as he wrapped his arm around Kim and held her close.
It's not like the whole world has seen her boobs or anything. Kanye must shelter them from our intrusive view.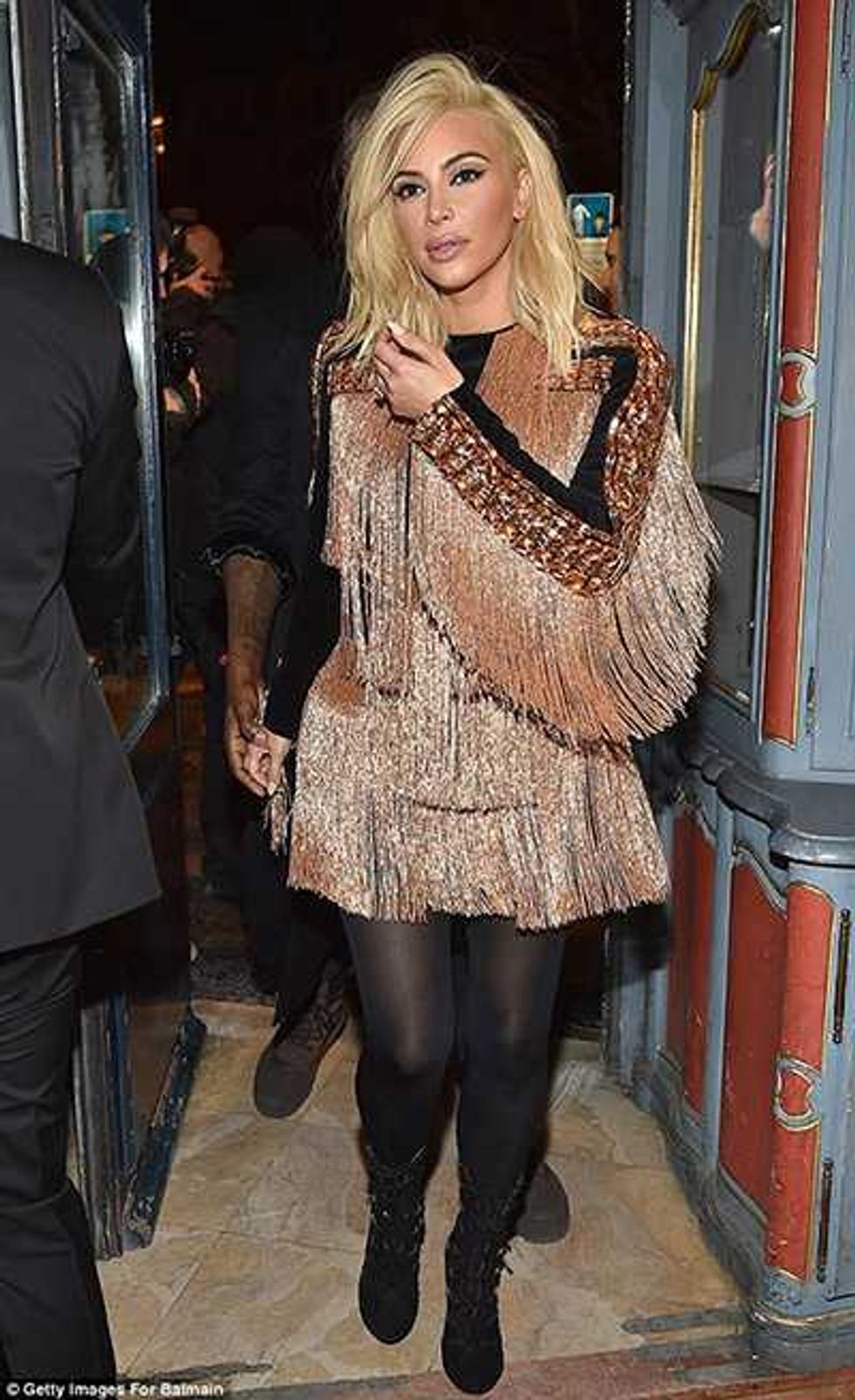 Outfit number two, above, is an apt description of outfit number two. What the hell is this? A Cowgirl costume from some demented drag rodeo show? Who is responsible for this?
Ah, Kim Kardashian. I'm finally getting why the world can't take its eyes off her.
She's like Marilyn Monroe crossed with Godzilla!
I could not love anyone more.