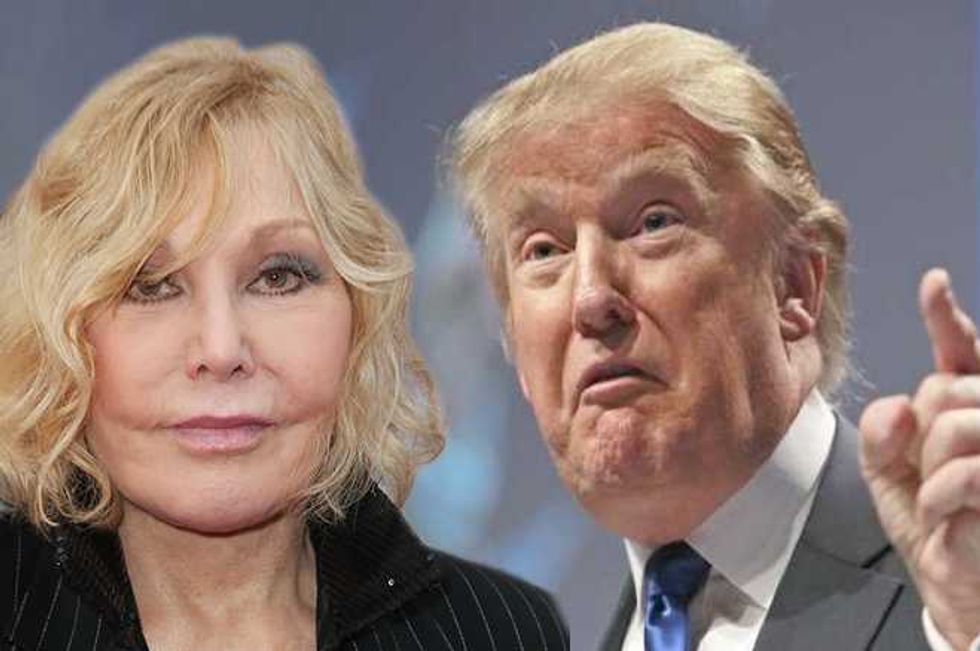 Kim Novak is slamming Donald Trump for bullying her with his cruel jibes over her appearance.
The actress sparked plastic surgery speculation after stepping out at the Oscars with a decidedly different looking face—but the 81-year-old denies going under the knife, explaining what's behind her new look and opening up about how hurt she was by spiteful comments.
Novak took to Facebook Thursday to explain her hurt feelings—posting an open letter in response to the multitude of "attacks" she has received.
"I will no longer hold myself back from speaking out against bullies. We can't let people get away with affecting our lives," she wrote before going on to name and shame Trump, who tweeted during the Oscars that Novak should "sue her plastic surgeon."
Seriously, Trump? Ever heard that expression about people who live in glass houses? But then, I guess when you are living, breathing physical perfection like the real life Adonis, Trump, you're in a position to judge others.
"For days I didn't leave the house, and it got to me like it gets kids and teenagers [who are bullied]," Novak explained. "I'm not going to deny that I had fat injections in my face. They seemed far less invasive than a face lift.
"In my opinion, a person has a right to look as good as they can, and I feel better when I look better."
"I realized that I had to stand up not only for myself but for other people that don't have the courage to do so," Novak concluded. "I feel like I have a mission."