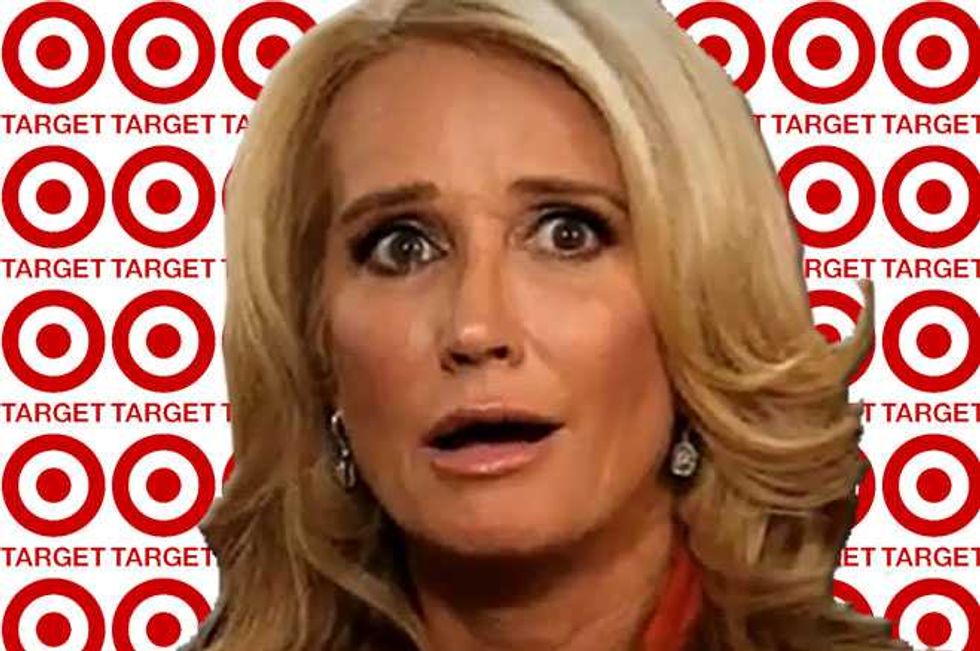 Kim Richards' 2015 is going from bad to worse—she spent Sunday night in jail after being arrested for shoplifting.
Entertainment Tonight are reporting that the Real Housewives of Beverly Hills star was taken to Van Nuys Police Department following a citizens arrest, and subsequently released on Monday afternoon after posting $5,000 bail.
The troubled 50 year old reality star is accused of stealing over $600 worth of items from a Target in San Fernando Valley and was busted by store security who called the cops.  Her ex-husband Monty Brinson was quick to leap to her defense and told ET;
"I couldn't imagine Kim stealing or shoplifting anything. She is a giver.  I am in complete shock. Guaranteed this must be some kind of mistake, and the facts will come out soon. She was arrested for shoplifting toys in a cart, but this was a clear misunderstanding. This was not alcohol or drug related."
Richards was recently released from her latest stint in rehab and was not able to attend a hearing in June in respect of her arrest in April at the Beverly Hills Hotel due to her treatment.  She faces three misdemeanor charges: resisting arrest, public intoxication and battery on a police officer following the incident—a not guilty plea was entered on her behalf by an associate of her lawyer, Robert Shapiro.
Kim Richards Arrested At Beverly Hills Hotel
Kim has recently said that family stress contributed to her relapse this year.  Monty is a very sick  man, she had issues with her dangerous dog who she ended up having to give away, and she has an ongoing feud with RHOBH co-star and estranged sister Kyle Richards.  She admits to being disappointed that she had relapsed (we're guessing her daughter whose wedding she ruined was disappointed too) but revealed that she was 'loving her sobriety'.
Kim Richards 'Drunken Mess' At Daughter's Wedding—Sober Coach Quits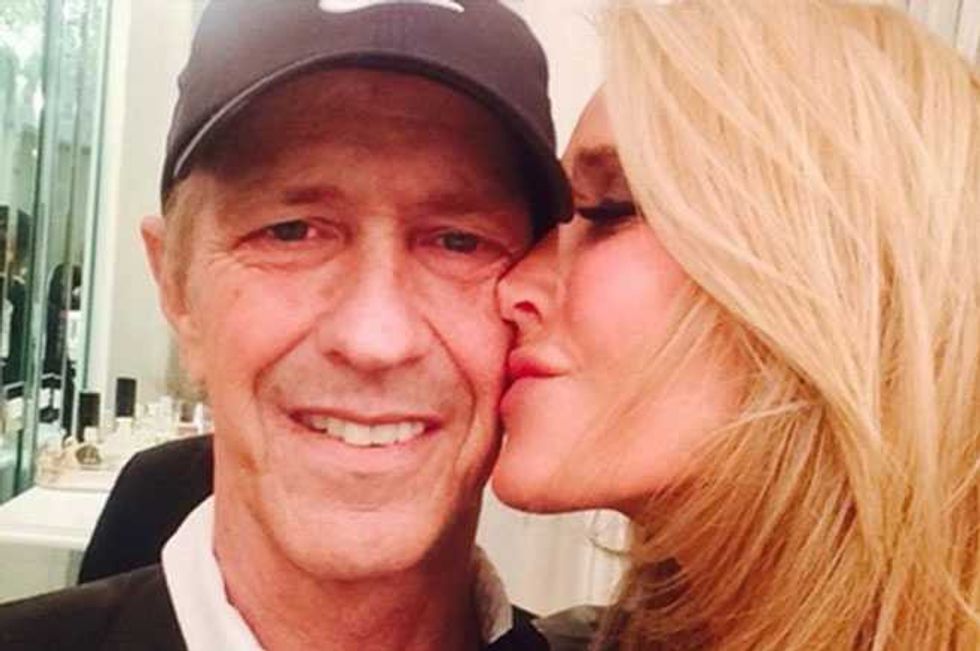 Kim Richards and ex husband Monty Brinson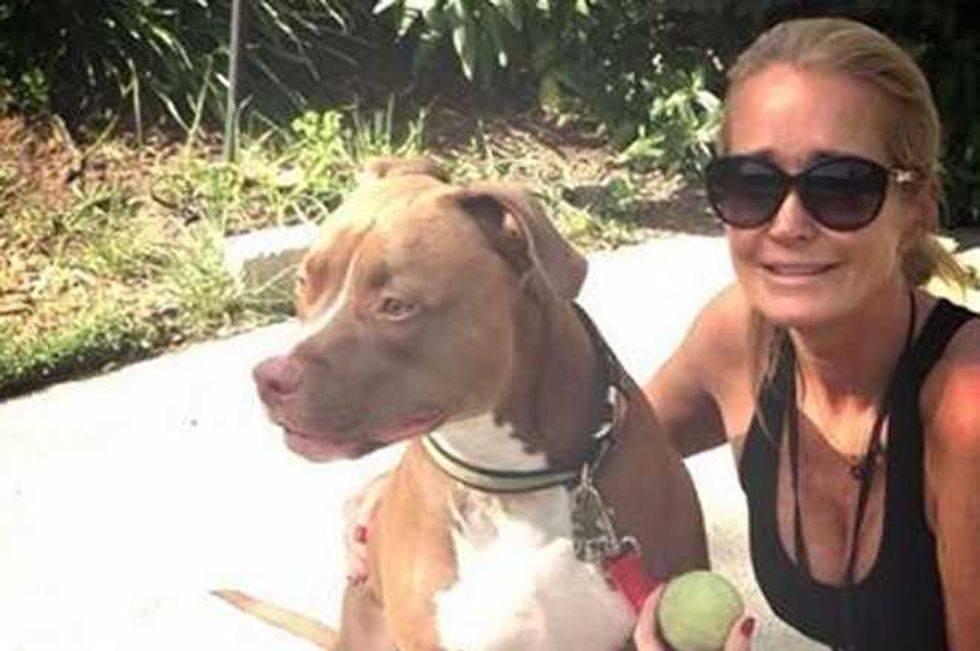 Kim Richards and her pit bull Kingsley
The former child actress is currently staying with her sister Kathy Hilton as she has moved out of her rental home in LA.  It was claimed she could no longer afford the rent following her axing from Real Housewives of Beverly Hills.  The Richards' sisters have been part of the show since Season 1 in 2010, but Bravo felt they could not longer accommodate Kim's irrational behavior and booted her off the show completely—she isn't even going to be appearing as a 'friend of' in the next season.
Kim Richards Is Fired From Real Housewives
Richards is reported to be feeling 'upbeat' but 'uncertain about her future' after her month long rehab stay where she learned 'a whole lot' about herself—however  this came shortly after claims that she fled the Malibu facility in the middle of the night.
It remains to be seen what effect this latest incident will have on her sobriety—let's hope for her and her childrens' sake it is all, as Monty said, a big misunderstanding!