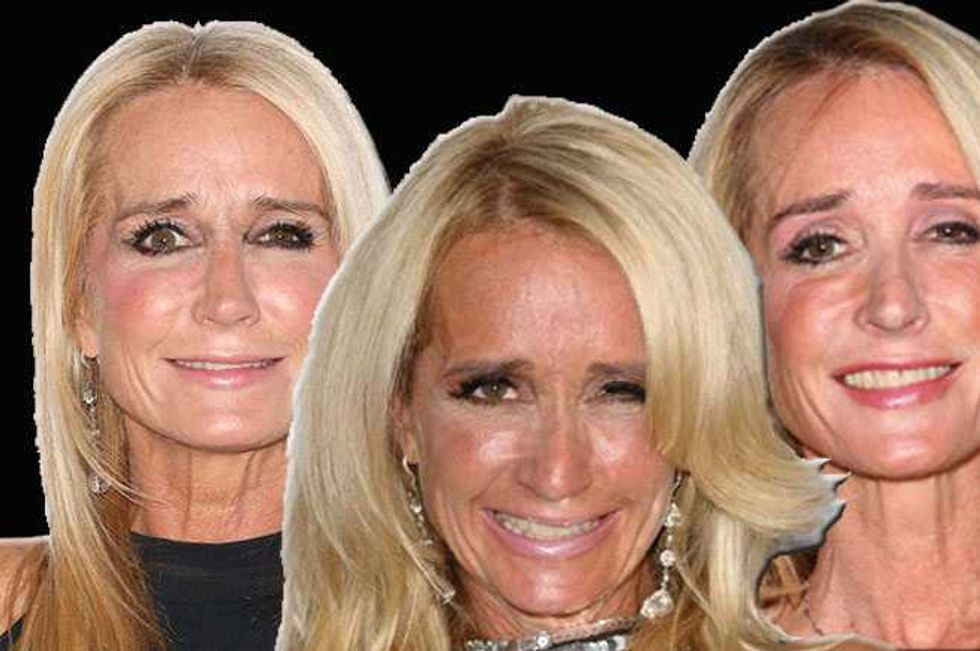 Kim Richards has checked herself into rehab according to TMZ.
As previously reported by Popdust, the Real Housewife of Beverly Hills was arrested on April 16th at the Beverly Hills Hotel and charged with, amongst other things, being drunk in public and resisting arrest.
Dr Phil then tried to stage an intervention (on TV of course) which all ended in tears when Kim stormed out
Fast forward a week or so and she apparently realized a few days ago that she really does need help (the past five seasons of RHOBH haven't shown her that??) and made the decision, by herself, to check into rehab.
Sources close to the situation say that she has gone to a live in facility in Malibu and will stay there "as long as it takes".
Think it may be a while, Kim has a long history of substance abuse and this is not her first visit to rehab to try to overcome her addictions.
Still she'll have the support of her frenemy co-stars, following her arrest, castmate Eileen Davidson tweeted: "I feel badly for Kim Richards and her family my thoughts and prayers are with them during this difficult time."