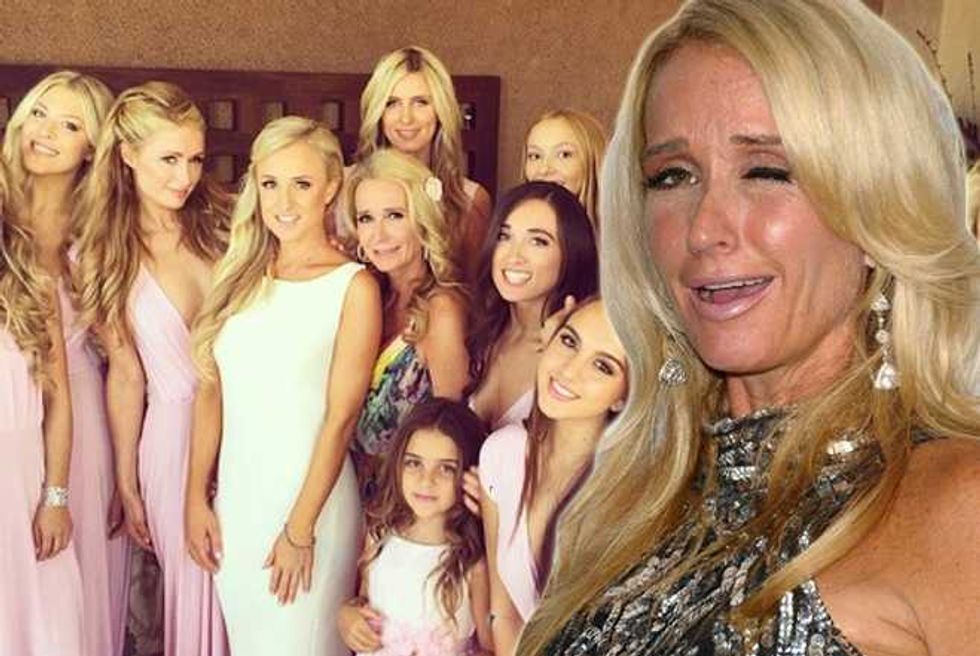 Kim Richards fell off the wagon in a tragic, spectacular fashion over the weekend—while attending her daughter Brooke Brinson's wedding in Cabo San Lucas, Mexico.
Several witnesses tell TMZ, that the 50-year-old Real Housewives of Beverly Hills star was a drunken mess, and clearly intoxicated, even though no one actually saw her drink or take drugs.
However, Richards was obviously partying on the sneak and unraveled into a belligerent spectacle as the evening progressed, saying horrible things to her newlywed daughter, in addition to yelling and cursing at the groom's family.
It was a meltdown of such epic proportions that Kim's sober coach quit and left Mexico right after the wedding, and Brooke has vowed never to speak to mom again.
Kim fought like hell for the right to leave rehab so she could attend the celebration, and no one: not her family, not the rehab facility, and especially not Dr. Phil, thought it was a good idea.
As Popdust previously reported, Dr. Phil was instrumental in getting Richards to enter rehab, after staging a cringe-worthy, train wreck TV intervention.
Meanwhile, Richards failed to return back to rehab Monday, and is currently still hiding out in Cabo, incommunicado.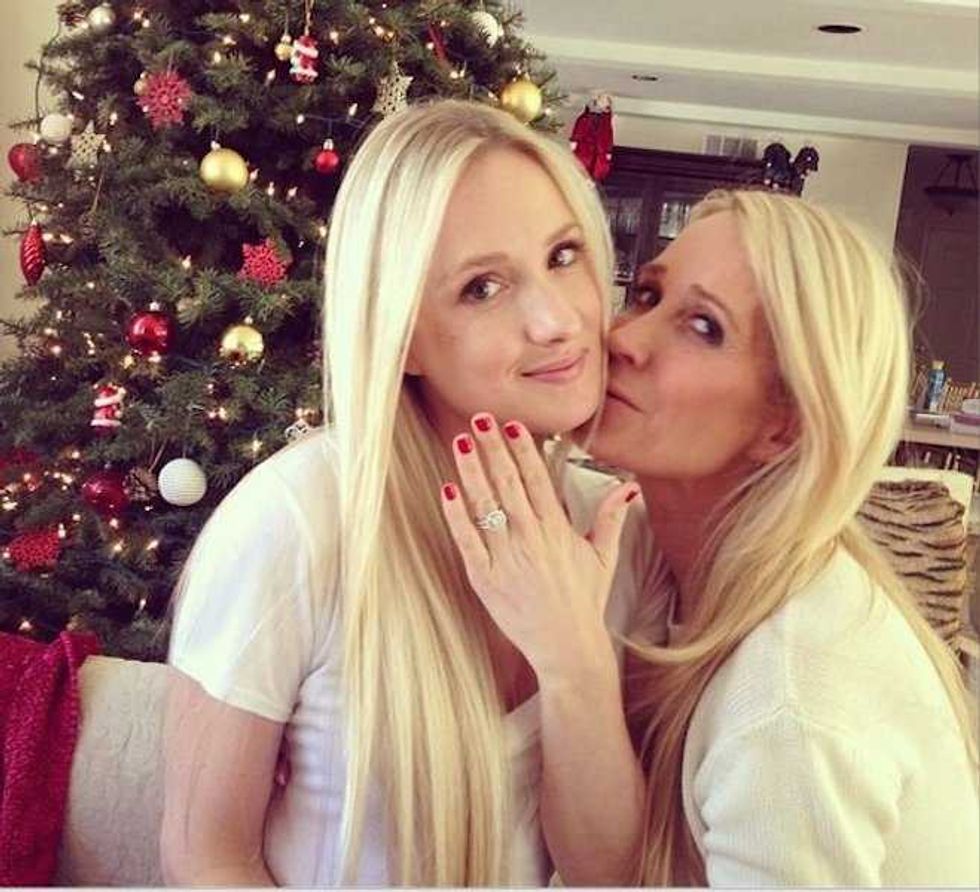 Brooke and Kim in happier times....