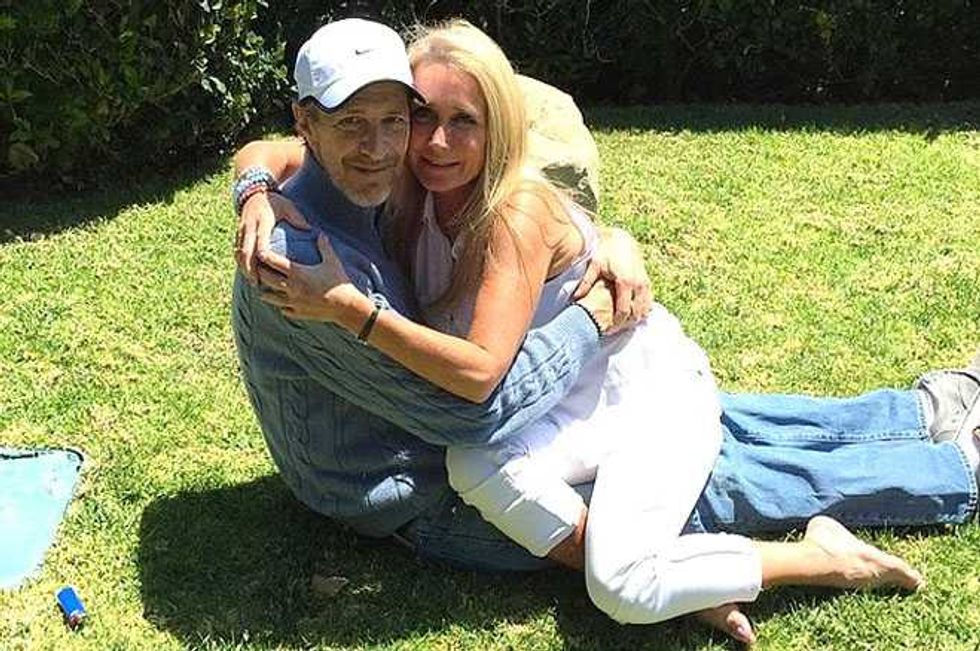 Monty Brinson Dead
Monty Brinson, the ex-husband of Real Housewives of Beverly Hills Star Kim Richards has lost his battle with cancer.
Monty and Kim were married for just three years, from 1985-1988 and share a daughter, Brooke. They remained close friends after their divorce however, and viewers of the Bravo show saw that Monty had moved in with Kim so she could care for him as he fought lung cancer.
Kim Richards Is Fired From Real Housewives
Monty, who was just 58, had also remained good friends with Richards' sister Kathy Hilton and her husband Rick.  It was via a post on Rick's Instagram on Sunday evening that the announcement came that he had passed away.
Monty Brinson Dead  
Despite Kim's well documented struggles, she has tried to remain strong for Monty, even though the stress of coping with his illness has (as she has admitted) sometimes pushed her over the edge.  In September,  they celebrated her birthday with close friends and family and they have shared the last few months spending time together and enjoying each other's company.
Madonna Performs David Bowie Tribute—Look Away, Rocco!
Monty Brinson Dead  
Vicki Gunvalson Thinks RHOC Creeper Brooks Drank Eye Drops To Fake Cancer Battle
Monty has been keeping positive in recent days and appears to have been at peace knowing that his fight was nearly over.  He shared a beautiful post last week showing that he was ready for the next part of his journey;
He's been a rock for Kim and their daughter Brooke and hopefully they can find some peace in how he so eloquently and poignantly said his goodbyes;
"I'd like to thank all the people who have crossed my path.  You've all touched my heart.  May everyone have a blessed night and much love to everyone sweet dreams Monty."
RIP Monty, and we sincerely hope Kim can find the strength to get through this.
Monty Brinson Dead