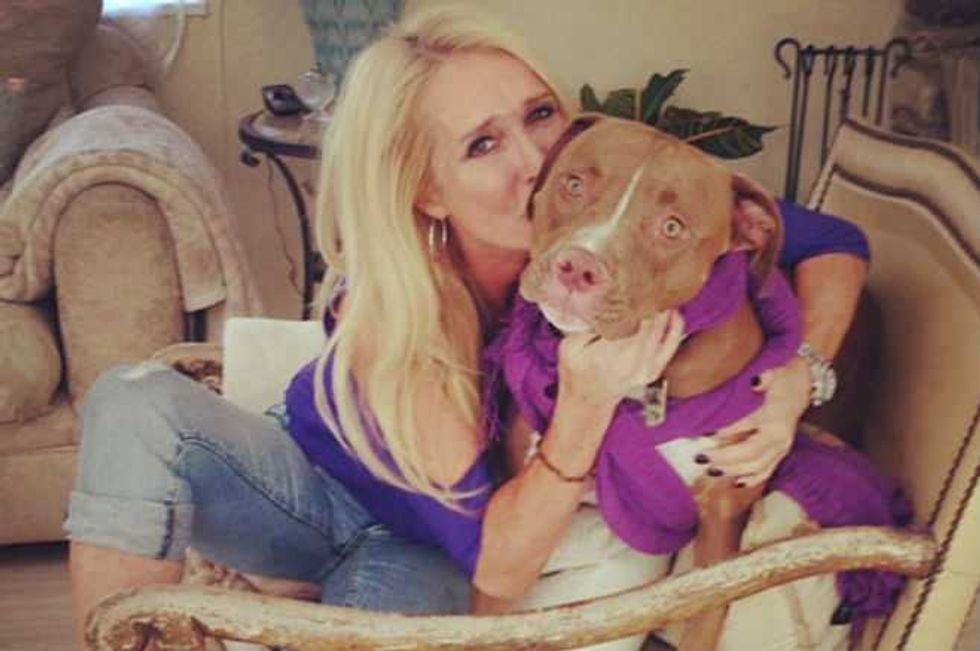 One of the women Kim Richards' pit bull mauled is suing her - and after seeing the pictures, we can't blame her!
As Popdust previously reported, Kim's dog Kingsley attacked her niece Alexia (Kyle Richards' daughter) on Saturday, something Kim turned around and blamed Alexia for.
The other person to get injured was Kim's best friend Kay Rozario, who told TMZ she was in Kim's bedroom back in March when she reached across the bed and Kingsley viciously bit her on the hand, and even tried to lunge at her face.
Kay blocked the bite with her arm, was was also bitten, and the injuries to her hand were horrendous - so now she is suing Kim for LOTS of money.
According to Kay, Kim's first response was to think about herself rather than her friend, or her completely-out-of control dog:
"Please don't tell anyone.  I'll lose my show."
When paramedics arrived they were stopped from called animal control by Kay, thinking Kim would handle it.
Kim has clearly NOT handled anything, and this is the FIFTH person her dog has attacked. She also refused to pay Kay's medical bills and calls her version of events "vehemently not true."
So basically Kim is totally insane and in denial about this whole situation and her dog is going to end up killing someone, which will land her in jail. Good times.
To see the injury pictures, click here - warning, they are VERY gory!