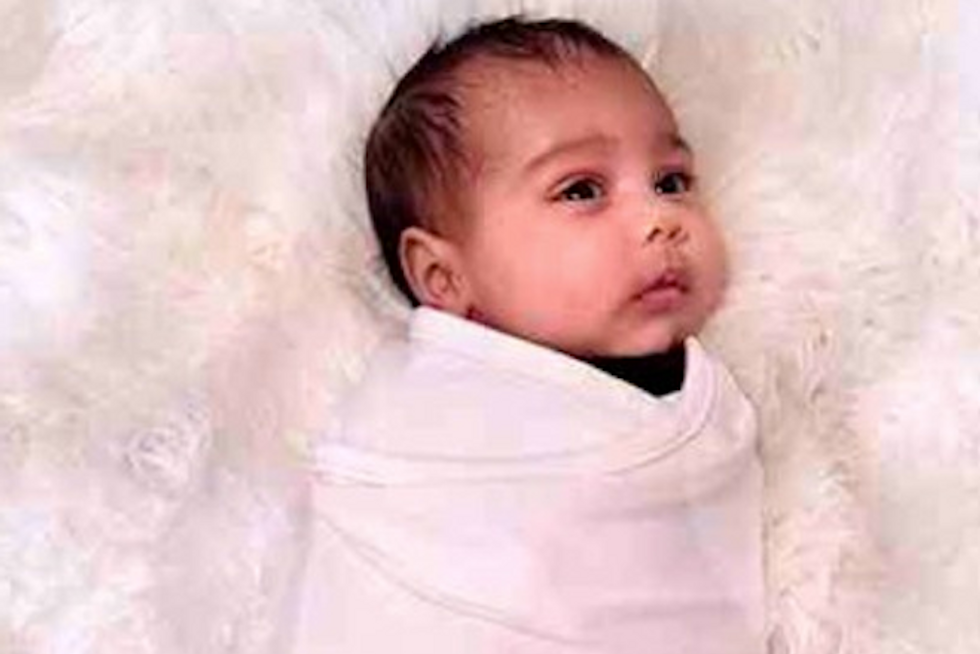 Rest easy, America: We have another picture of the Kimye baby.
She may be less that four months old, but North West—the singular spawn of Kanye West and Kim Kardashian—is one of the most famous people in the country. In August, we were made privvy to the multimillion dollar baby's first public photo on the now defunct talk show Kris:
After spending the past week at Paris Fashion Week with Kanye, Kim posted this picture of "Nori" to her Instagram with the caption "I missed waking up with my little [angel emoji]":
Now if that's not an [angel emoji], we don't know what is.