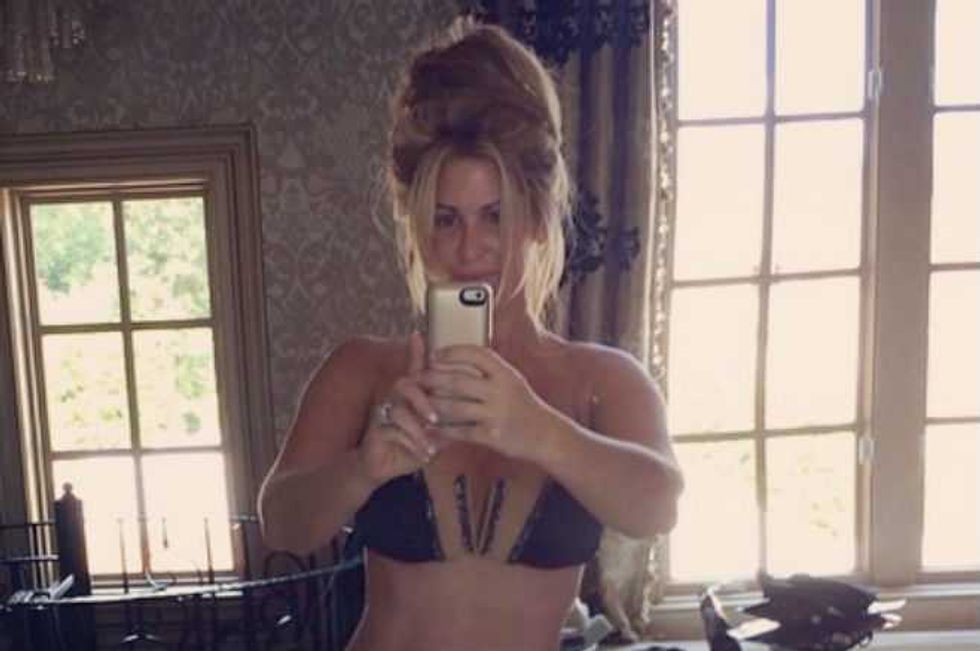 Kim Zolciak is the mother of six children - so if this new bikini selfie is not Photoshopped, she looks frickin AMAZING.
The Real Housewives Of Atlanta star posted the picture on Instagram, and was immediately hit with accusations the photo was edited (apparently the window lines in the background are smudged and wonky).
What do you guys think - is this the real Kim?