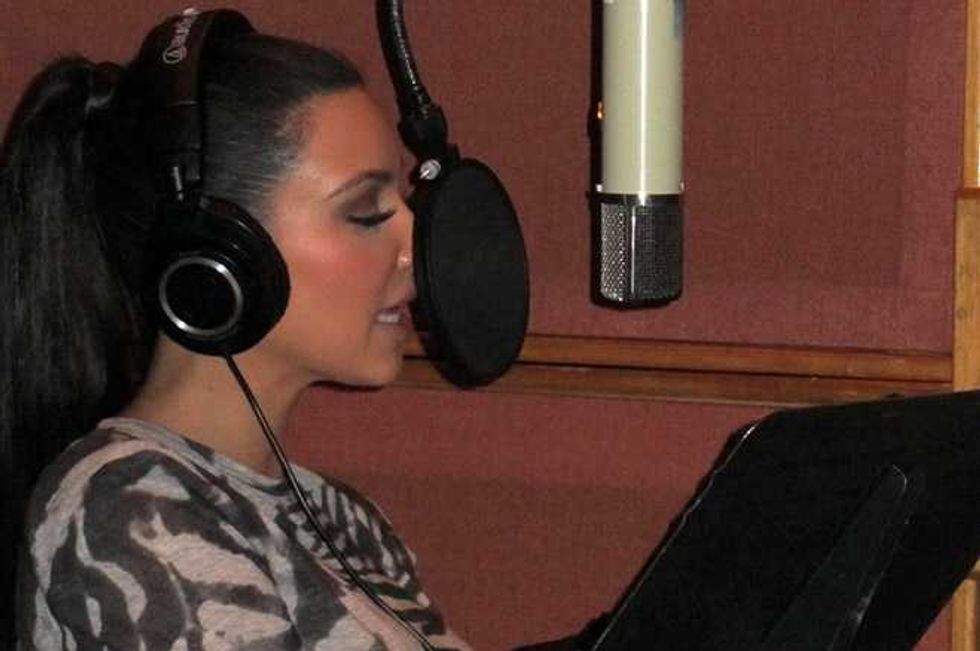 Welcome to Popdust's exclusive feature Kim's Korner™, where you can speak your mind to Kim Kardashian.
Kimmie has one big regret, and it's name isn't Ray J.
Let's try to guess. Her butt? Just kidding.
Let's see. Is it that her dad was O.J. Simpson's BFF?
Or that her mom, Kris Jenner, is a money hungry fame-whore? Is is that her brother, Rob Kardashian, threw in the towel, and ditched her wedding? Her nose-job, possibly?
So many things to regret, one might think, but here's the thing the one that haunts her. In 2011, she recorded a song, Jam (Turn It Up), produced by The Dream. And evidently it is not up to her standards. Here's how Kim put it to Andy Cohen:
But if there's one thing in life that I wish I didn't do ... I don't like it when people kind of dabble into things they shouldn't be. And that I don't think I should have. Like, what gave me the right to think I could be a singer? Like, I don't have a good voice.
Wow. I get it. Like, I know I'm not good at sex tapes so that's why I haven't made one.
You can see the video for Kim's song here.
What would you like to say to Kim about her one regret?