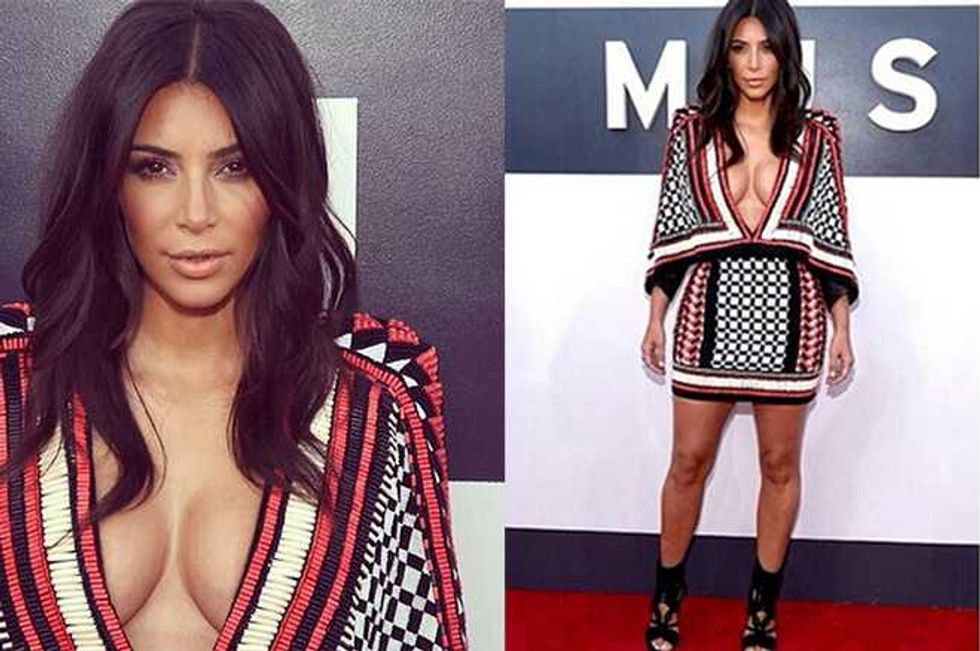 Welcome to Popdust's exclusive feature Kim's Korner™, where you can speak your mind to Kim Kardashian.
Who will ever forget what Kim wore to the VMA Awards this year? It was quite a change from her palette of neutral colors, and it was breathtakingly hideous.
Kim managed to take a Balmain runway dress and make it look like a cheap serape from Tijuana.
She looked like a confused dwarf. I'm just saying.
Why must she always expose her bosom or her butt? Should we just feel bad about her insecurity, or should we feel she deserves no sympathy, given the exhibitionism involved?
Is exhibition a mental disorder listed in the DSM-V? Somebody please google it.
Let's speak directly to Kim.