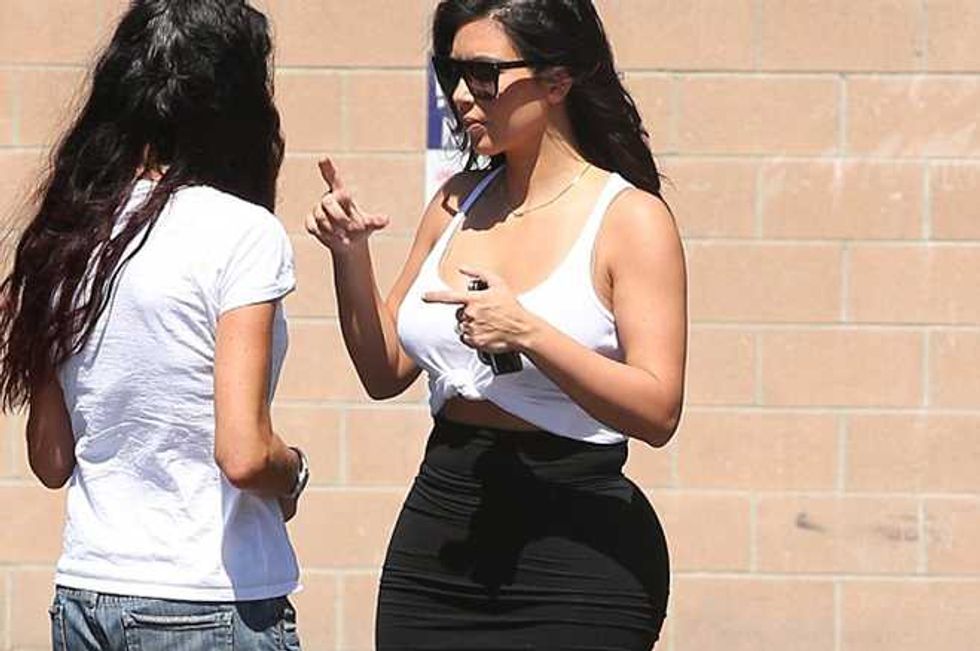 Welcome to popdust's exclusive feature Kim's Korner™, where you can speak your mind to Kim Kardashian.
It's easy to jump to conclusions where Kim Kardashian is concerned. She is a riddle wrapped in a mystery inside an enigma, and then wrapped in bacon.
For example, In the picture above, Kim appears to be animatedly discussing Kanye's Manhood with a stranger on the street.
Fair enough, right?
But wait. Have a look at this picture of Kim with BFF Paris Hilton, from back in the day.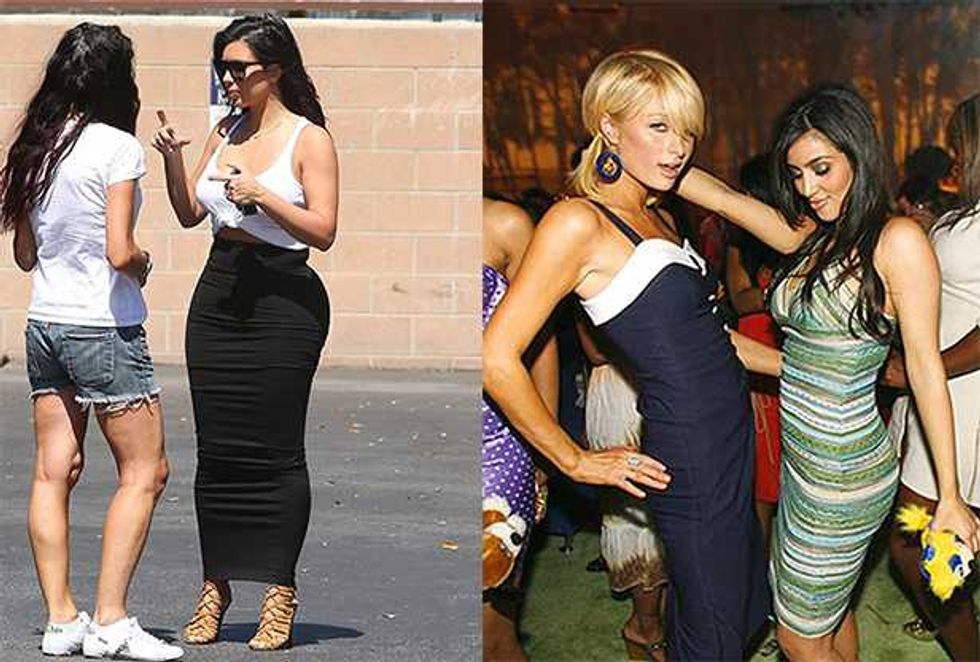 Now, it looks as though Kim is telling the stranger about her ass's journey from normal-size to gigantic.
"Yes, my butt was once THIS SMALL!"
Only Kim herself can tell us what she gesturing about.
How would you put the question to her? Weigh in below.