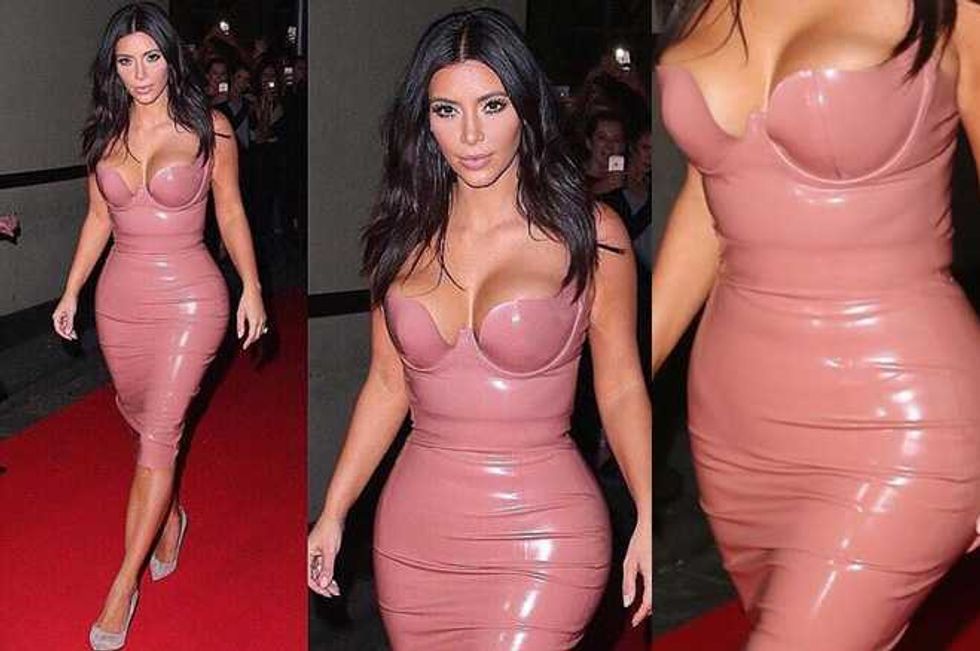 Welcome to Popdust's exclusive feature Kim's Korner™, where you can speak your mind to Kim Kardashian.
Now that we are starting to feel numb from multiple viewings of Kim's nude magazine cover, she has managed to elicit a new frisson of disgust by means of a latex dress.
You might think that the image of Kim Kardashian in latex is ho-hum on the Kardashian Scale of Repellent Images but you would be wrong.
Is Kim trying to look like a giant clitoris? Or is it a condom costume? Why is it so hard to look at?
Let's take this directly to Kim.