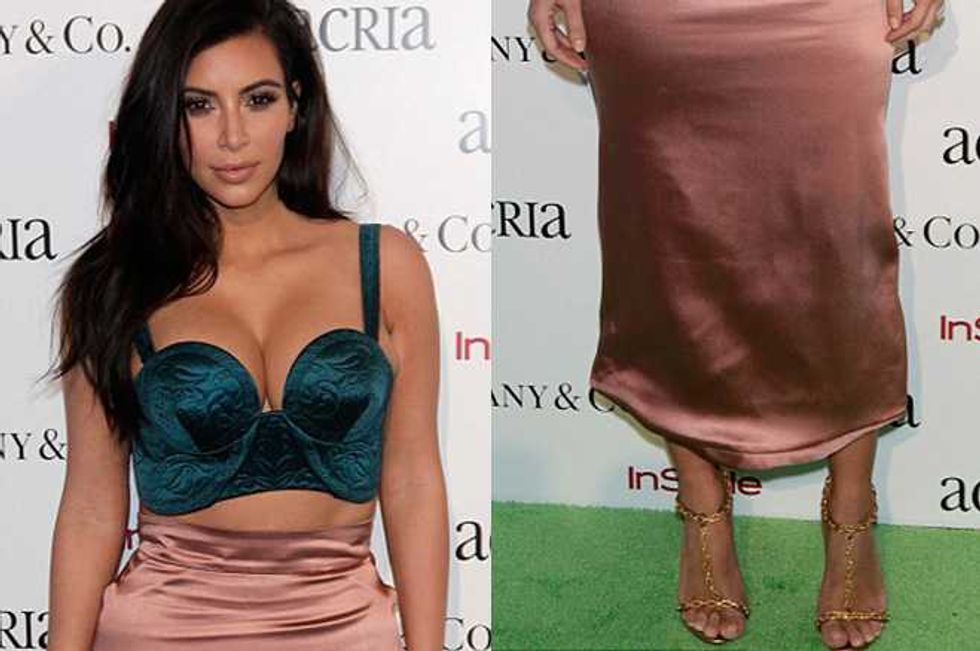 Welcome to Popdust's exclusive feature Kim's Korner™, where you can speak your mind to Kim Kardashian.
On Wednesday, Kim braved the snowy weather in New York City to attend a charity event, dressed in an outfit sure to appear soon on her ebay auction page.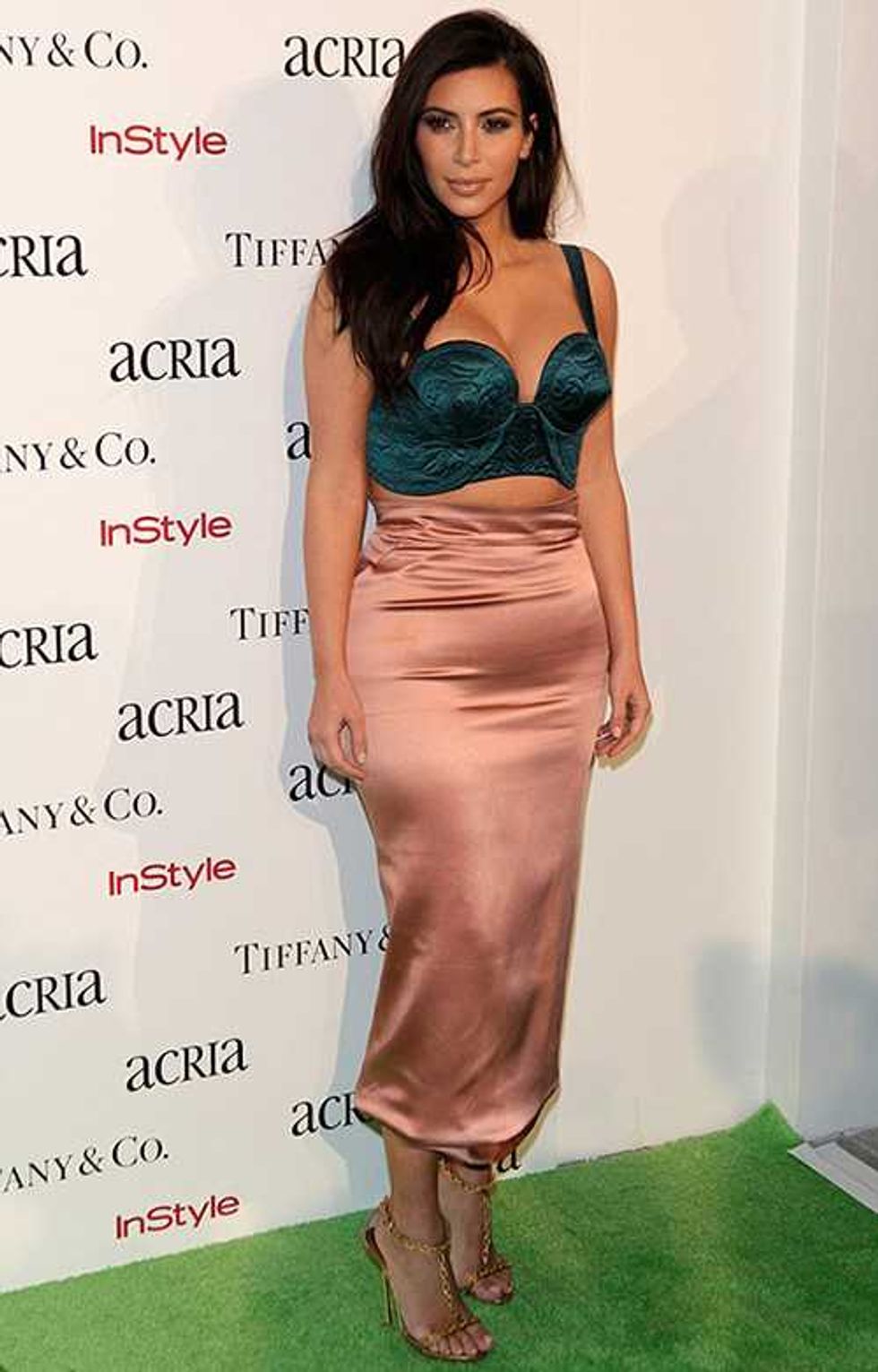 I think this is a great look for Kim, but I'm concerned about how Kanye will react. As we all know, Kanye is a fashion visionary and not inclined to approve of cheap polyester crap that looks like someone's left-over Harem Girl Halloween costume.
Yeezy is going to do his nut.
I don't want to be there when he scolds her for that fucked up hem.
Why did Kim mess up so badly? It's so unlike her to get it so wrong!
Let's take our questions straight to Kim.