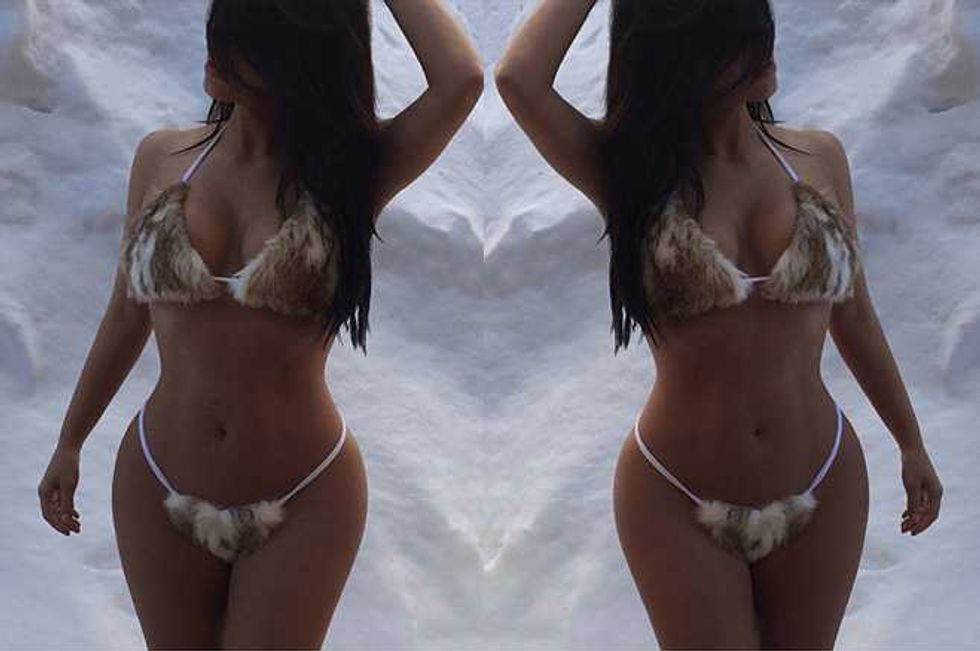 Welcome to Popdust's exclusive feature Kim's Korner™, where you can speak your mind to Kim Kardashian.
Today, Kim risked frostbite by interrupting her skiing vacation to pose in a hideous fur bikini, apparently designed by the ever tasteful arbiter of style, Kanye West.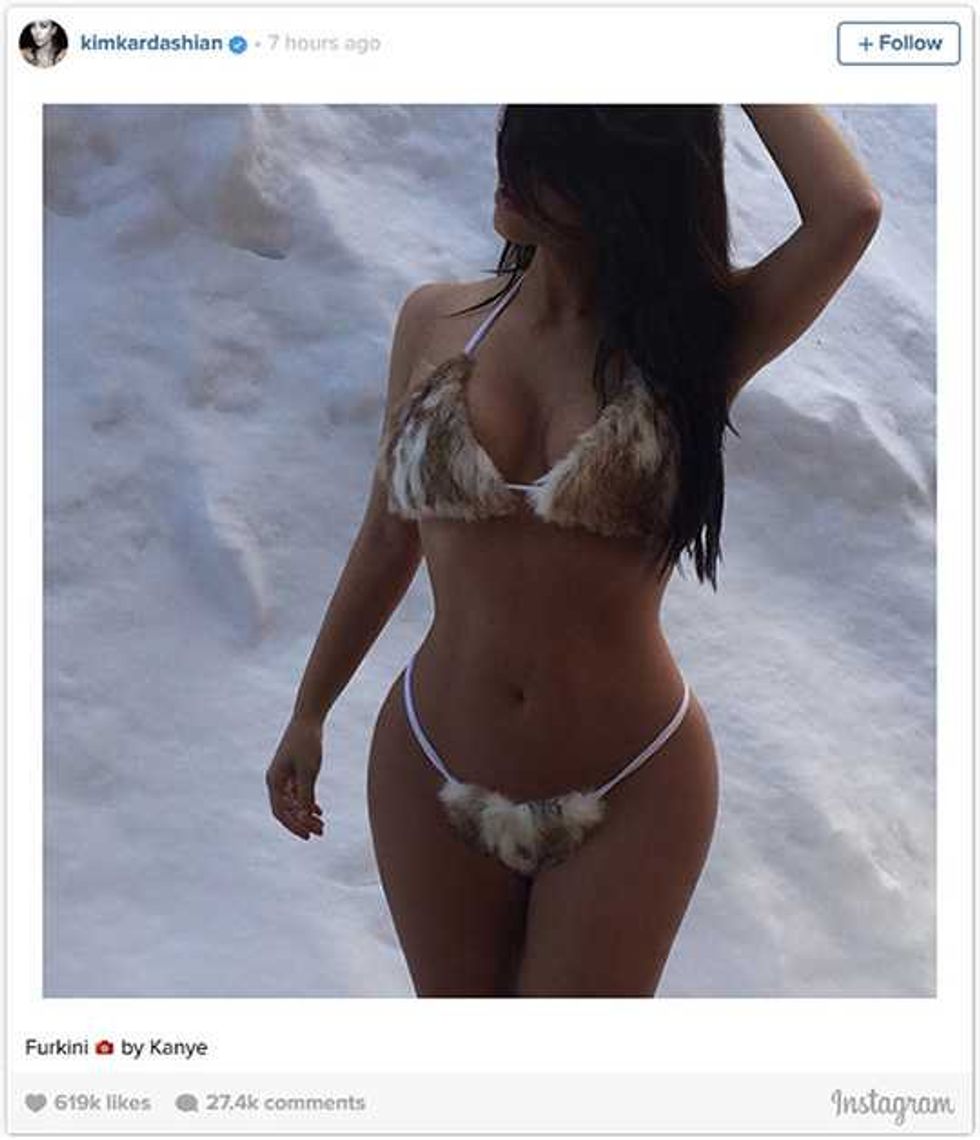 They are truly a pair of visionaries! Even though Viv Westwood designed a fur bikini a hundred years ago, Kim's is so modern, so today, so something!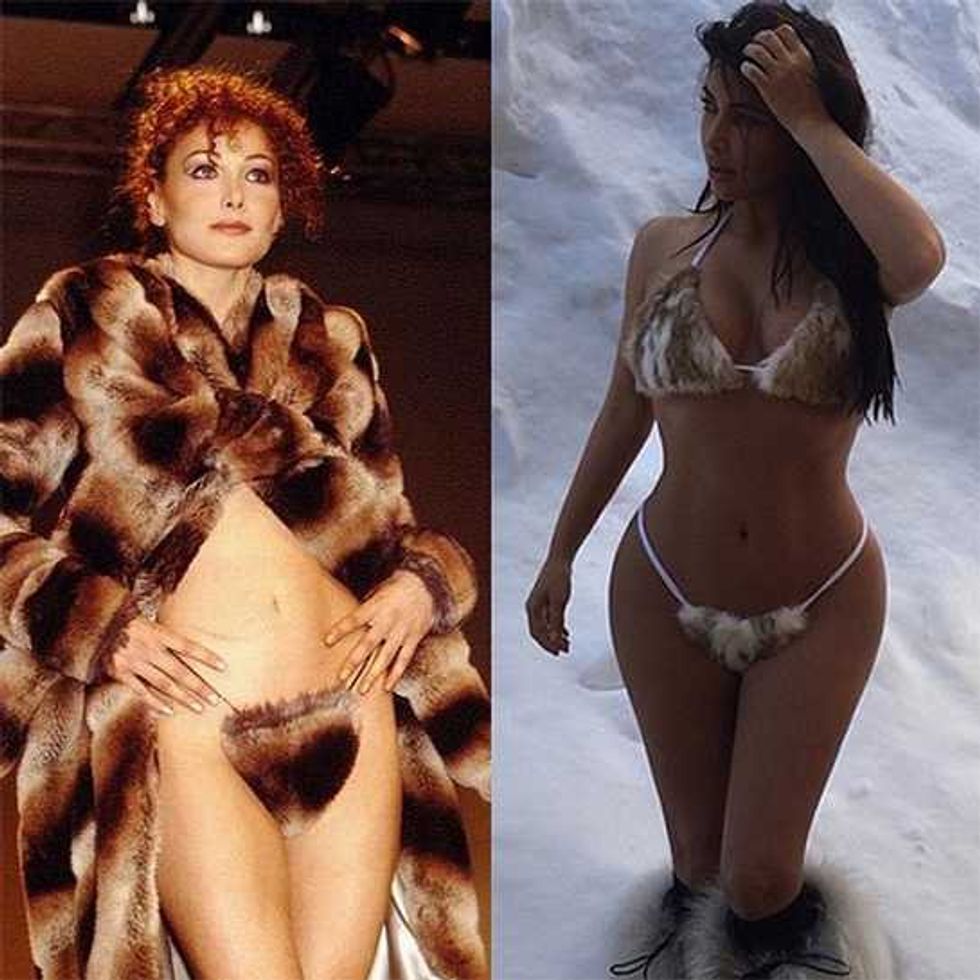 Do we care whether she photoshopped her waist? I certainly don't.
As long as her dimensions don't balloon any further, I am okay. I have adjusted my eye to her proportions, which is not the same as endorsing them.
Is the furkini something we want from Kim?
Let's ask her what the hell is up with this.