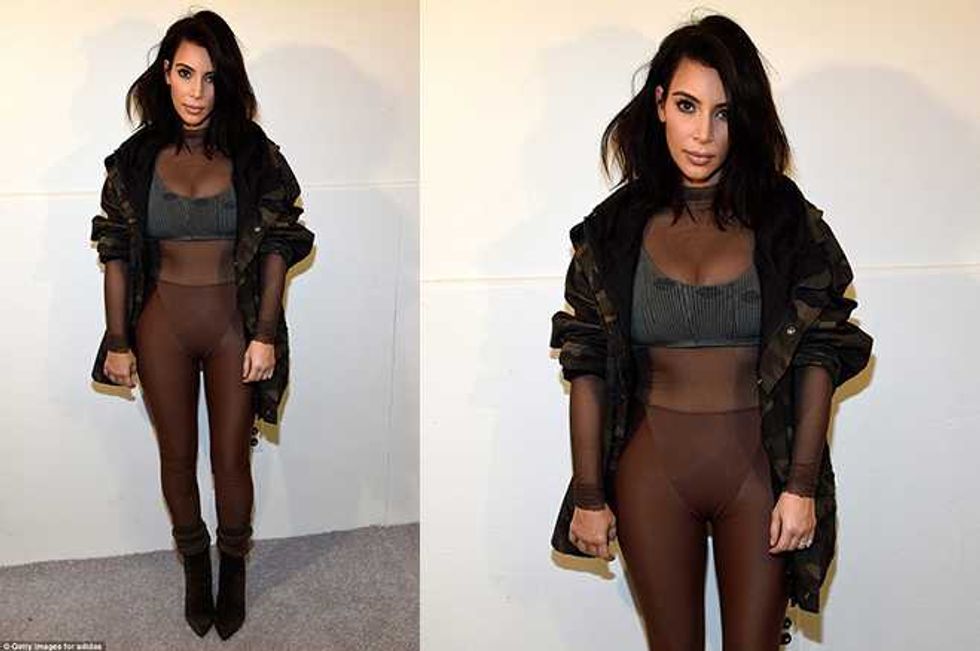 Welcome to Popdust's exclusive feature Kim's Korner™, where you can speak your mind to Kim Kardashian.
On Thursday, Kim attended Kanye's fashion show dressed entirely in his designs and only forgetting one thing—her pants.
Nobody's perfect. I'm sure she had a lot on her mind.
Here's what's so nice about this. In a huge group hug, the whole world decided to shield her from embarrassment by pretending not to notice her blunder!
Kind of like The Emperor's New Clothes but not.
It's heartwarming but still, let's take it straight to Kim to get to the bottom of this, no pun intended of course.