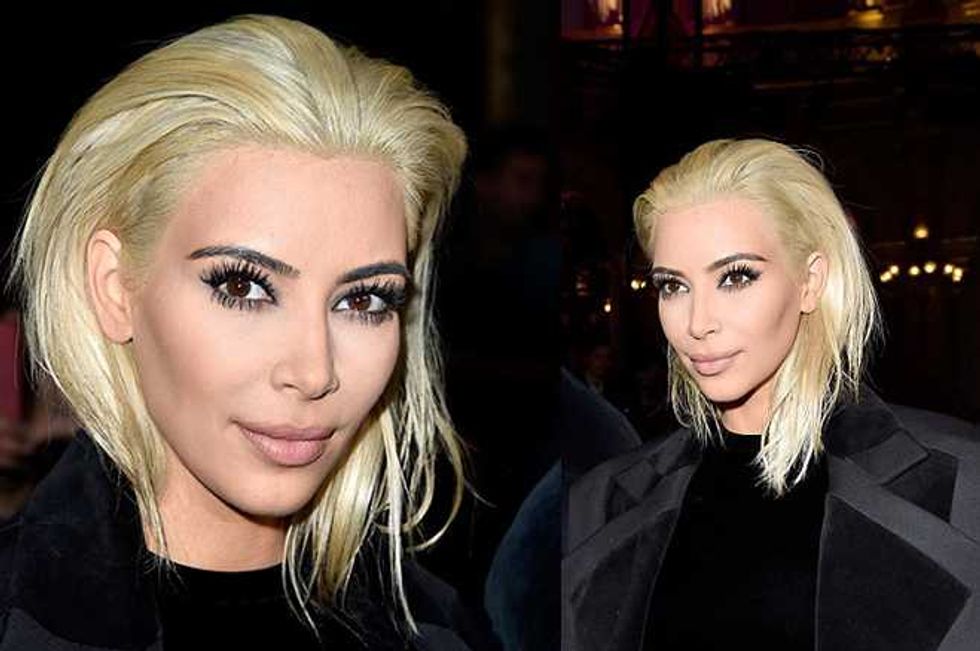 Welcome to Popdust's exclusive feature Kim's Korner™, where you can speak your mind to Kim Kardashian.
'Kanye likes the blonde,' Kim confided last year, but does Kanye like this helmet of fried platinum straw?
I think it's nice that Kim is working around the clock to hold our attention.
This is a girl who will do what it takes, selflessly exposing herself to humiliation at every turn.
Is Kim mad at Khloe for losing some weight? Is she mad at Kendall for her success as a model? Is she mad at Mom for being...well, you know.
Or is she just experimenting with another look that will soon bite the dust quicker than you can say 'Beyonce's Bangs?'
What would you like to say to Kim about this new development?