Kayne West and Kim Kardashian are taking Miley Cyrus' jabs involving their child, North West very personally.
We all know that Kimye lack a certain sense of humor when it comes to themselves.
And, we all know that most parents lack a sense of humor when it comes to the piss being taken out of their kids.
Put the two together and what do you get?  A fuming Kanye West and Kim Kardashian!
Photoshop queen Miley Cyrus has been posting altered images of 22-month-old North on Instagram.
The first one is hilariously captioned "Come on mom,  Not ANOTHER selfie!" and the second one depicts Kanye holding Miley as a toddler in place of North.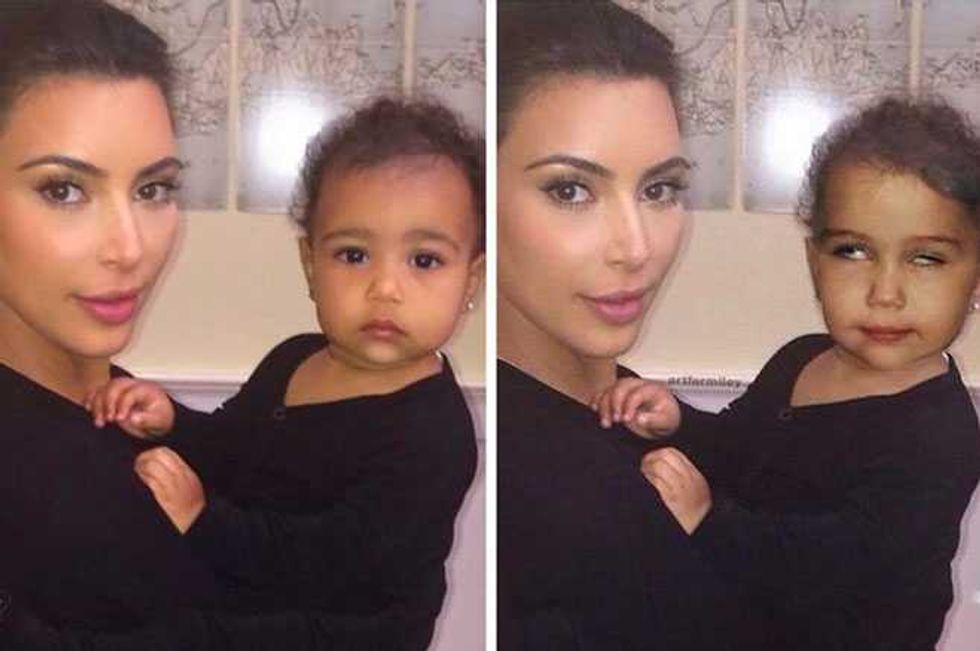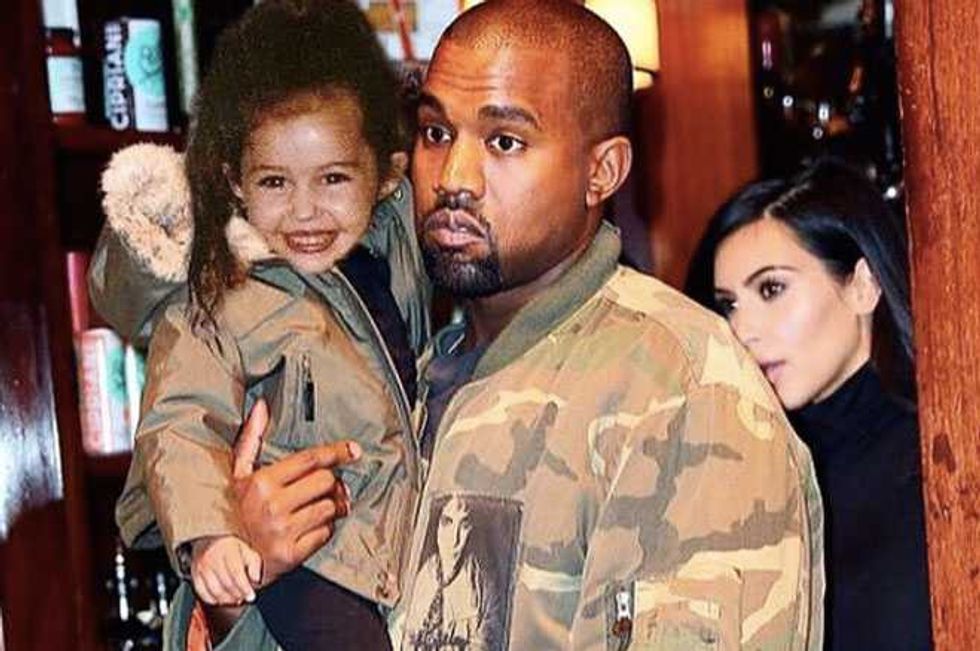 "Kim and Kanye think Miley's gone way too far and needs to stop turning their kid into a joke.

Kim thought she and Miley were friends, but on this occasion, Kim's just not seeing the funny side of it."
Medic! Sense of humor transplant needed in Kimye-World...STAT!