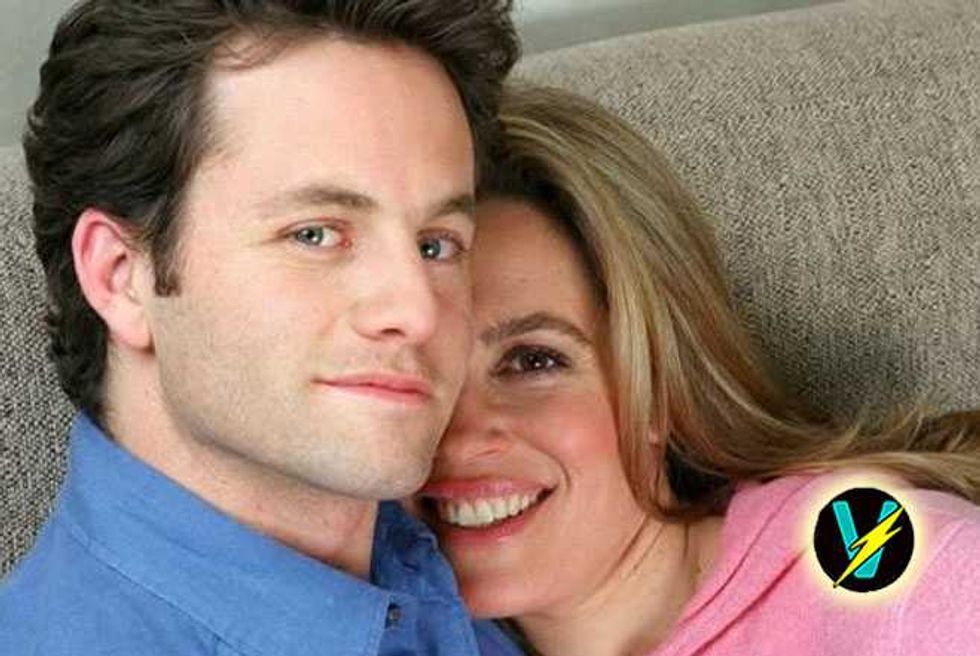 Kirk Cameron marriage advice is straight out the Bible... of course
Kirk Cameron marriage advice is basically, shut up women, and just do whatever your husband says and does.
Awesome!
And husbands, what does Kirk Cameron marriage advice tell you what to do/how to behave?
Well, it's pretty easy for the guys—of course—because Kirk's advice comes straight from the Manosphere—oh, no, sorry, it comes straight from the Bible.
Same same but (not really all that) different.
Because, the bible was written by a bunch of men, so go figure.
Cameron is sharing his pearls of marital wisdom with the Christian Post.
Here's some highlights:
Wives are to honor and respect and follow their husband's lead, not to tell their husband how he ought to be a better husband. [husbands need] to love their wives and not to tell their wives that they need to submit to them.
When each person gets their part right, regardless of how their spouse is treating them, there is hope for real change in their marriage.
A lot of people don't know that marriage comes with instructions. And, we find them right there in God's word [in the Bible].
Presumably, as he follows every word of the Bible, Kirk also:
Doesn't wear clothes made from mixed fibers (Leviticus 19:19) Doesn't cut his hair short (Leviticus 19:27)
Doesn't eat shellfish (Leviticus 11:10)
Doesn't eat anything with fat (Leviticus 3:17)
Never goes clean shaven (Leviticus 19:27)
Doesn't have a garden with mixed trees/flowers Leviticus 19:19
Never works on a Sunday (Leviticus 23:3)
Nah, probably not.
Old Kirkie strikes us as one of those clean shaved, mixed fibre wearing God-bothered hypocrites who just picks and chooses the bible rules that benefit his agenda.
Because, yeah, life WOULD be so much easier if women shut-up and just did everything men told them to do.
It would be so much easier—and better—for men.
For women? Not so much.
But then, as James Brown sang, it's a man's man's man's world.
And that's exactly the way they want it to stay.
For more entertainment, music and pop culture updates and news, follow Max Page on Twitter
Behold the valuable Kirk Cameron marriage advice
Semen Facials Are A Real Thing Apparently, Not Just Some Sketchy Dude Lie
Forever21 Is Really Sorry If You Were Offended By Their Rapey T-Shirt
British Company Offers Women 'Period Leave'
Thanks Mattel, But What Little Girl Wants A Fat Barbie?
Want To Lift A Surfboard With Your Vagina? This Woman Will Teach You!
Gillian Anderson XFilesRevival Pay Offer Was Half Of David Duchovny's
Kirk Cameron marriage advice
Wedding Wednesday—5 Facts About The Ashton Kutcher And Mila Kunis Marriage