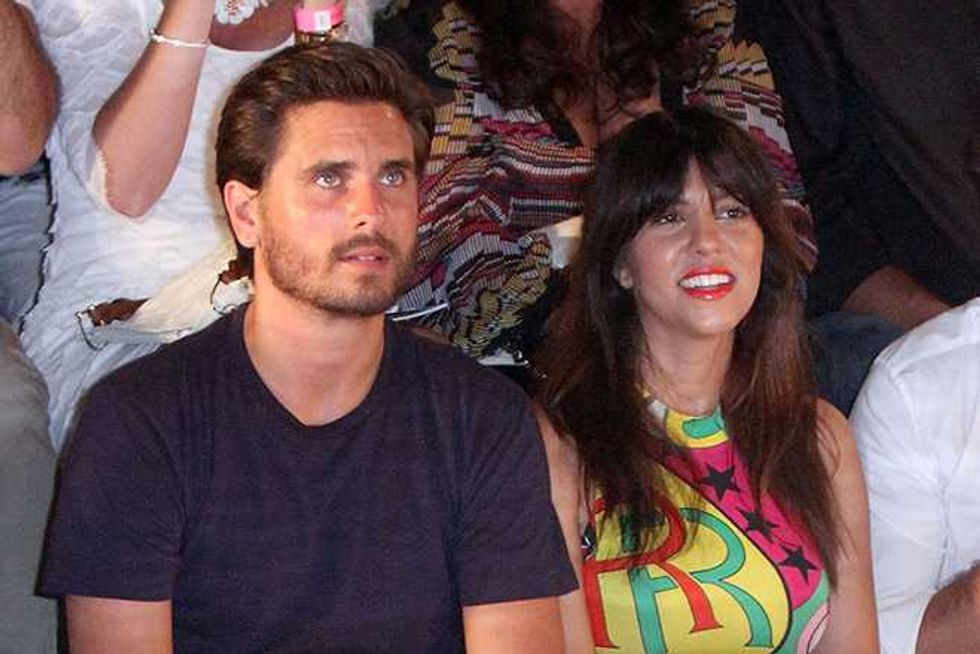 'Tis the season for rehab!
Kourtney Kardashian is totally bugging out because her baby daddy is such a drunk piece of shit (says a new report in the ever reputable National Enquirer...)
Scott Disick allegedly acted such a fool at a recent Kanye West concert that Kourtney is now "begging" him to go to rehab.
"He was so drunk he was stumbling everywhere and hugging random strangers," a source says of Lord Disick's oh so scandalous behavior....
Disick's booze battle has been well documented in the media and in 2010 the reality star  reportedly enjoyed a brief stint in a rehabilitation facility.
"Kourtney's been bugging him to go to AA meetings, but now she thinks he needs something more severe, and she doesn't want him to go to some day spa treatment center in Malibu. He needs to get his ass kicked," a source tells the Enquirer.
"Scott's drinking has always been a concern to Kourtney but now it's really out of control. It's really escalated ever since his mom died in October. Kourtney was trying to be supportive and not nag him about his drinking because she knew he was in pain, but now it's spiraling into a dark and scary place. It freaks her out that the kids are seeing him like this."