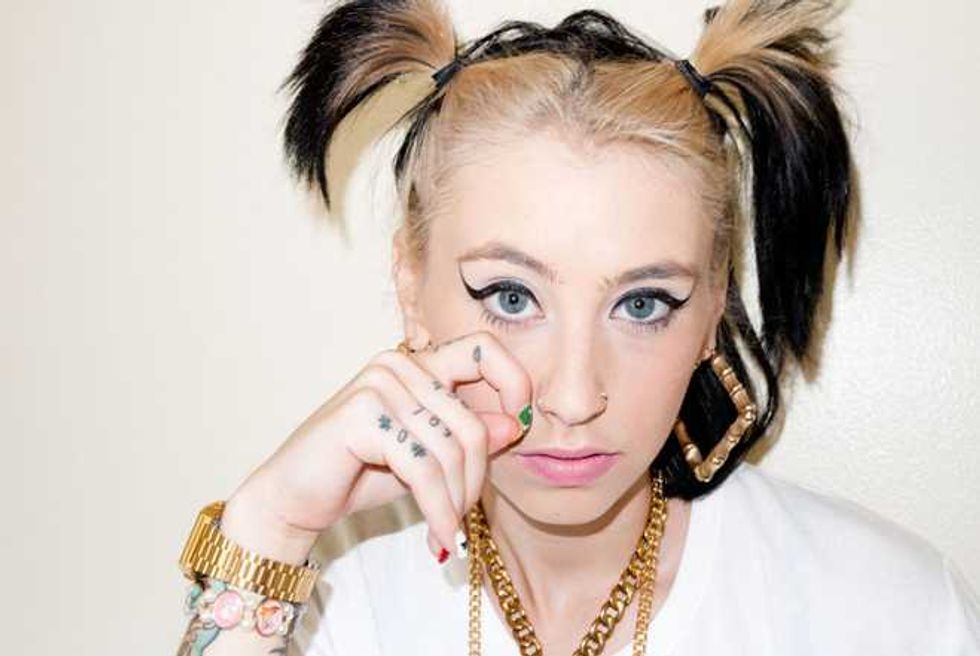 Bring on the Gucci, Louis, Fendi, and Prada diaper bags: Kreayshawn is pregnant!
The Cali rapper, known for her viral debut single "Gucci Gucci," released this Instagram on May 4.
The picture came with the caption "Everyone's been wondering why all my pics have been neck up. WELL here's a neck down one! IM GONNA BE A MOM! (Im pregnant)." We have spent our nights lying awake pondering the reason for Kreayshawn's neck-up photos, so we're relieved to finally sleep easy.
Wait, that's not true, we will not be sleeping easy because freaking Kreayshawn is pregnant. Perhaps this is just a jolly Cinco de Mayo Eve prank? Unfortunately, we received follow-up the next day.
Motherhood is bout to be my new hood! LOL!!

— ♥Kreay Saint Kreay♥ (@KREAYSHAWN) May 5, 2013
No official word yet on the identity of the baby daddy, but we're assuming it's someone who filled out this application on her website.