Top Stories
The singer-songwriter primes the stage for Parachute's latest headlining gig at New York City's Bowery Ballroom.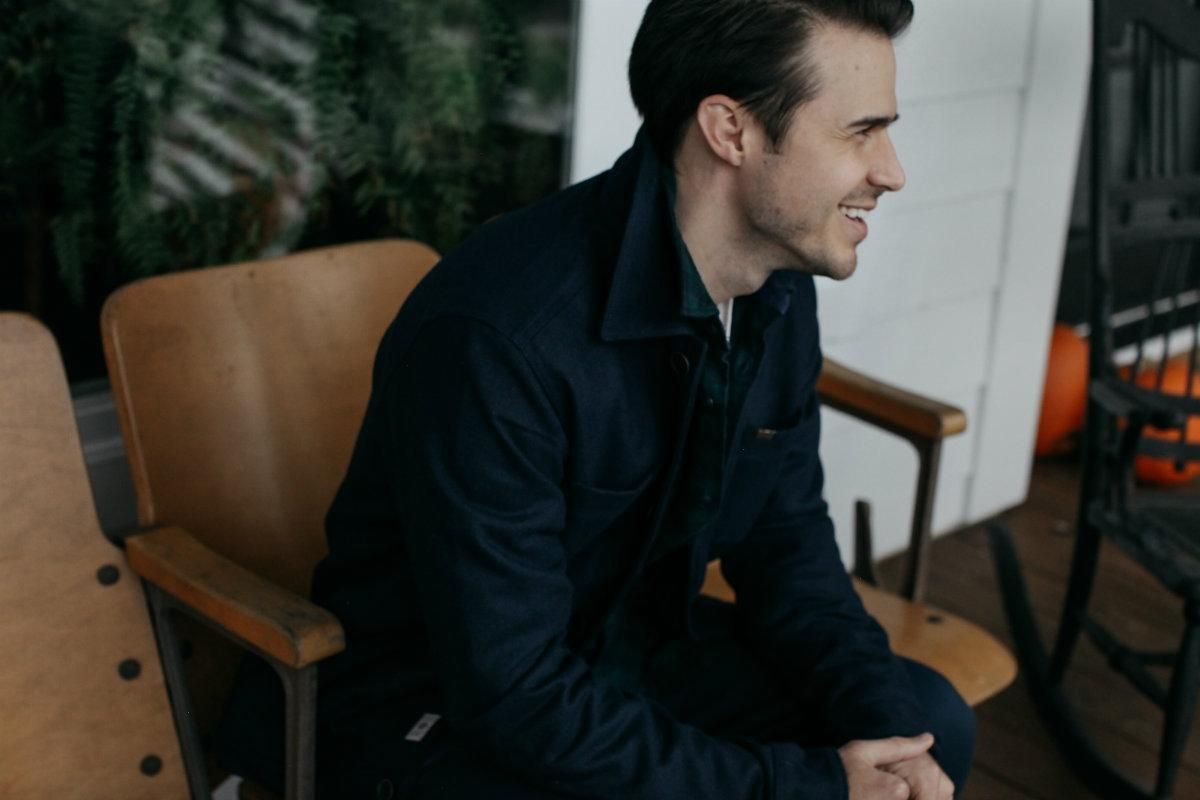 You'll never see Kris Allen coming. You may have spun his records--including 2016's wondrous Letting You In--countless times before, but his live show is a whole other kind of windstorm. "We can make the biggest waves," he croons on one of the album's most lyrically-rich moments. He might be speaking frankly about his wife's impact on him as a human being and the push-pull of their relationship, but, more importantly, it is a clear metaphor of Allen and his guitar. During his opening slot on Parachute's nationwide tour on Tuesday evening (April 18) at New York City's Bowery Ballroom, he was a force of nature, sending ripples out across space and time. Allen provokes the spirit of James Taylor, with just as powerful and commanding a voice.
"This is a treat. I'm finally freaking here," he told the crowd, revealing his seven-year-old t-shirt emblazoned with "Bowery NYC." He torched his set with the toe-tapping opener "Faster Shoes," which happens to be his son Oliver's favorite song on his latest album--or so he told Popdust last year. "We were driving down the street, and I was listening to the mixes. I was playing another song, and he goes 'daddy, that isn't music right there.' Then, 'Faster Shoes' comes on and he goes 'oh, yea, daddy, that's it,'" Allen had said. But the real treat was savored by the crowd, even if they had never before listened to his music. "Time Will Come" displayed the singer's most searing vocal performance. "I'm such a long way from where I want to be," he wailed, backed by only his guitar playing and the sizzle of keyboard, thanks to bandmate Andrew St. Marie.
The gravity of his set then shifted, as he revamped Katy Perry's politically-charged hit single "Chained to the Rhythm" into a moving downtempo number. He then connected to his own song "Monster," a cut from his 2012 studio record Thank You Camila, and Percy Mayfield's "Hit the Road Jack" (later famously recorded by torchbearers Ray Charles and The Raelettes singer Margie Hendricks). "This is a cautionary cry to you," he lamented. "Did I ever think to tell you that I am a monster?" Allen then coupled "In Time" with Horizon standout "Young Love ('Paul Simon')" for the night's most gratifying and musically-layered sequence.
When it came time to whip out "Live Like We're Dying," his most notable chart hit to-date, he slyly steered clear from name-dropping American Idol at all, instead simply stating he competed on "some show" years ago. The crowd knew every word, reflecting the melody and message back to him. "We only got 86 400 seconds in a day to turn it all around or to throw it all away," he declared, demonstrating his tough-as-nails (but innately charming) exterior. Allen has not wasted or thrown away a single second of his career. He may not be headlining Madison Square Garden, but he has mastered the open road, collecting brand new fans every day. And that's all any musician, singer or songwriter can expect these days.
---
READ MORE ABOUT MUSIC...
Premiere: Jonezen opens up about his troubled past on "Heaven for a Sinner"
Premiere: Emily Keener explores "Light & Sound" in new video, reveals tour dates
Premiere: Flyjack tackle political unrest in "It's a New Day" music video
---