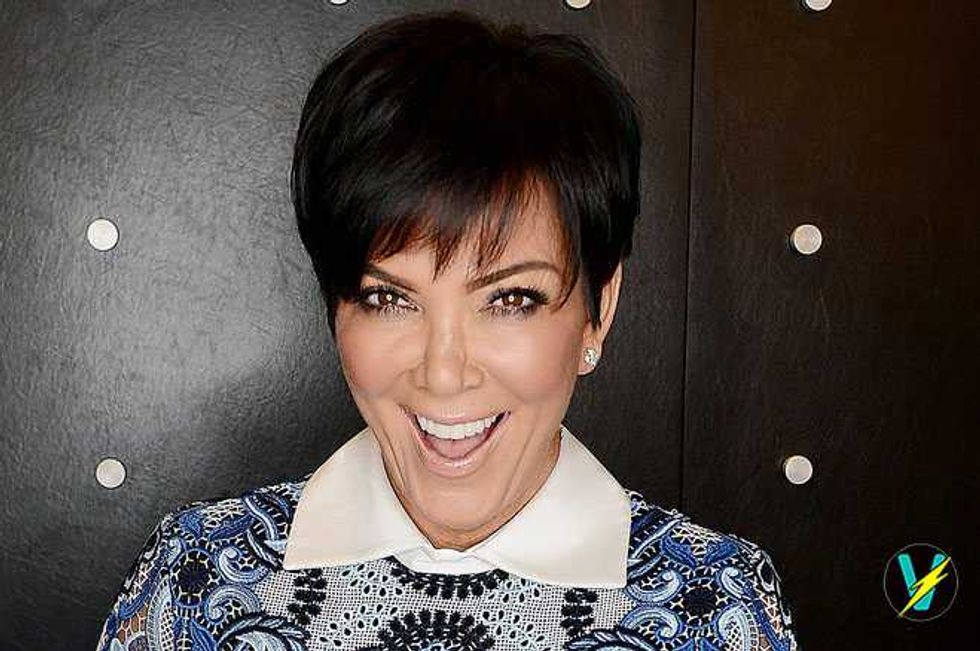 The news of Kris Jenner changing her name back to Kardashian comes as no surprise to anyone.
Quite frankly it's a miracle she left it this long after her divorce from Bruce-now-Caitlyn Jenner.
The subject of 60 year old Kris Jenner changing her name has come up even before the divorce—she mentioned in 2011 that it would be easier all round if she could kash in on use the Kardashian name in her role as Momager to her lucrative offspring. Unsurprisingly, Bruce wasn't keen on the idea and she dropped it.
Fast forward five years and she no longer has to consider a current husband's feelings in her wanting to revert to her previous husband's name (let's not forget the same husband she cheated on and divorced). God forbid that she would consider Kendall and Kylie's feelings—let's face it, if she thought she could get away with changing their name to Kardashian too she would.
Scroll down for video
In a deleted scene from the current season on Keeping Up With The Kardashians, Kris drops the idea in Khloe's lap as they are driving. Kris reveals that when she is trying to get a restaurant reservation she says;
"Hey! It's Kris Kardashian"
"Your name isn't Kris Kardashian" responds ever-observant Khloe.
"I'm going to change my name back to Kardashian."
To which a clearly shocked Khloe replies "Why? You haven't been that in over 24 years."
"I was that before you were that. I was the original Kardashian."
There you have it. As if we didn't already know that Kris fiercely competes with her daughters, wearing their clothes, dating tall black dudes, partying with the rappers etc, she admits it out of her own mouth. "I was the original Kardashian."
As the conversation continues, Khloe suggests that Kris Jenner changing her name to Kris Kardashian might be insulting to her two youngest daughters. Kris's response?;
"If Bruce can change his name to Caitlyn, I think I'm good."
Seriously Kris?
Surely even someone as narcissistic as the matriarch of this god-awful family would realize that Kris Jenner changing her name because she wants to be one of the Kardashian gang is absolutely NOT the same as someone who is transgendered changing their name to reflect their gender identity? But what am I saying. Of COURSE she wouldn't realize it.