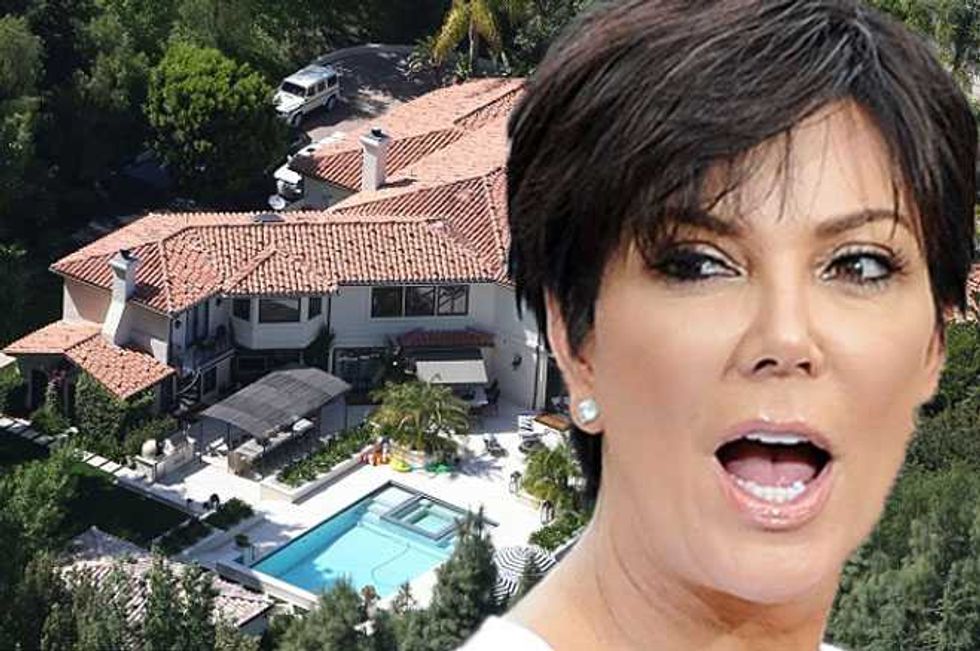 Kris Jenner Fires Security Team
Kris Jenner has had a bad week and man is she pissed.  The Kardashian matriarch has fired her entire security team after an audacious breach at her Hidden Hills home on Tuesday.
A man who was apparently a "Kardashian-obsessed fan" got into the family compound by posing as a crew member hired to install her Christmas decorations.
House Tour Tuesday—Kanye West And Kim Kardashian's $20Mill Mega Mansion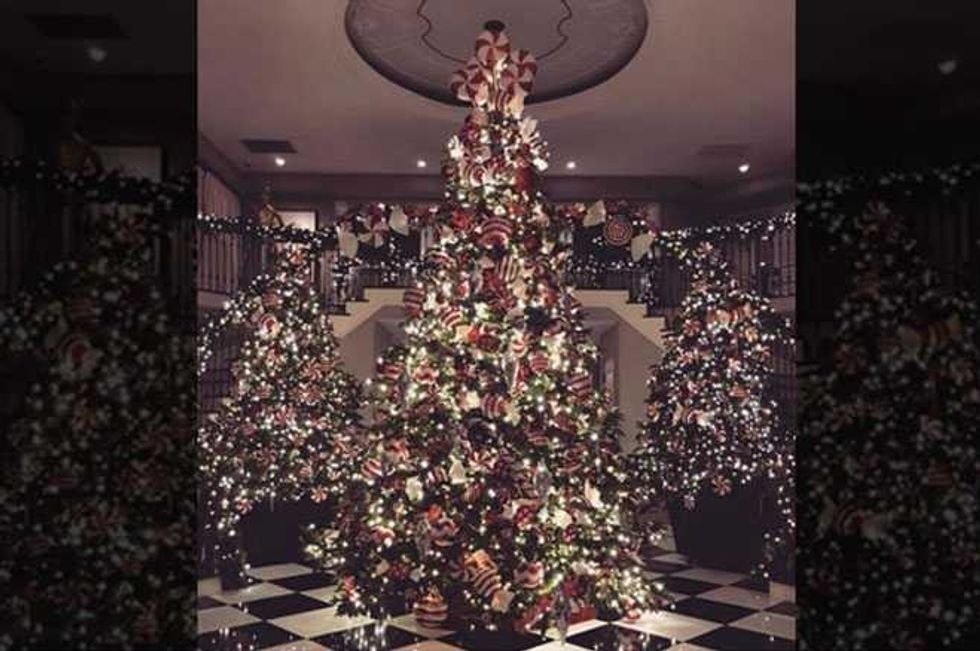 Kris Jenner's understated Christmas tree.
Kris Jenner Fires Security Team
The creepy stalker told security that he had a meeting with Kris and drove in through the gate, got out of his car, walked straight into the house and made his way to Kris's office. Kris came face to face with the intruder and immediately realized he shouldn't be there.  911 was called and the house was secured.  Sheriff's deputies arrested the man who had scarily taken a bus all the way from Texas, and took him to hospital on a psychiatric hold.
Money Monday—How Much Is Kris Jenner Really Worth?
Kris was understandably livid.  Kim, North and baby Saint were all inside the house where the West family have been living temporarily since the birth of Saint.
"Kris  was especially angry because there were policies in place to prevent an incident, including 24 hour surveillance—and she didn't get any reasonable explanation for why it failed."
The Kardashian Momager has taken appropriate action and given her whole security team the boot.  Kanye is equally furious and has called in his security team which comprises of off duty cops to keep the family safe.
Mila Kunis' Stalker Is On The Run After Escaping Mental Health Facility
That fix is temporary—Kris is now working on putting together a new permanent team to get the property back to Fort Knox standards, and we would not want to be in their shoes if this happened again.
Kris Jenner Fires Security Team
Kris Jenner Fires Security Team