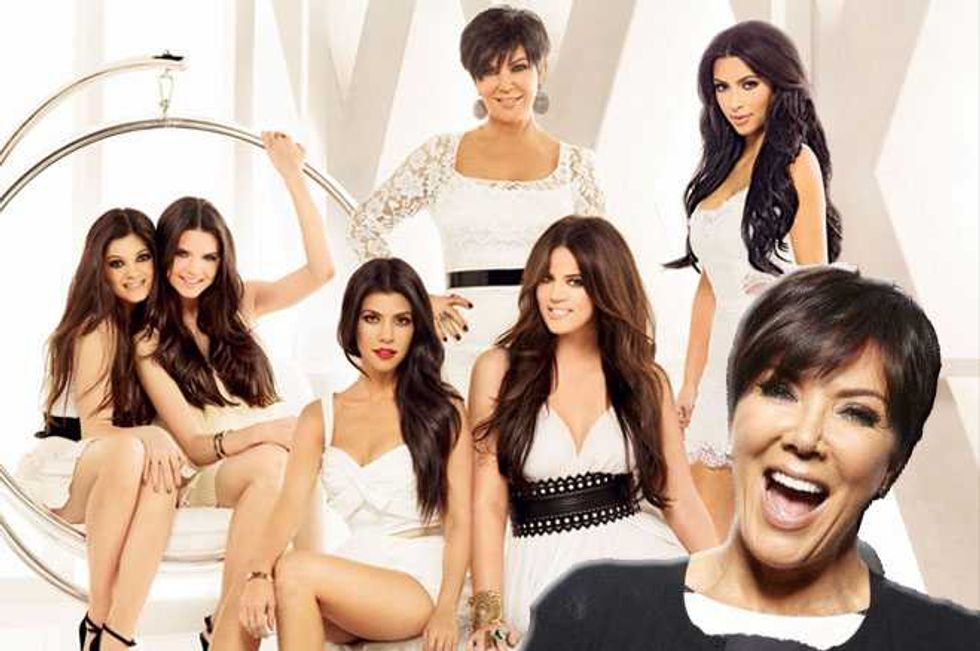 Kris Jenner has made sure she is the only 'Momager' in Hollywood—by trademarking the name!
The name, which is not always used in a positive way, has been locked down legally by Kris, TMZ are reporting.
According to legal documents filed by Kris, the term has been trademarked to describe her personal management services and for use in her reality show.
Kris has managed Kim's career since the start of KUWTK and then moved into managing her other children's careers. Since Kendall Jenner's modelling career has taken off she has moved away from mommy dearest and there have been rumors that Kim has tried to distance herself following her marriage to Kanye West.
Other moms who manage like Dina Lohan and Tina Knowles will just have to think of another word to describe themselves (we can think of a few).