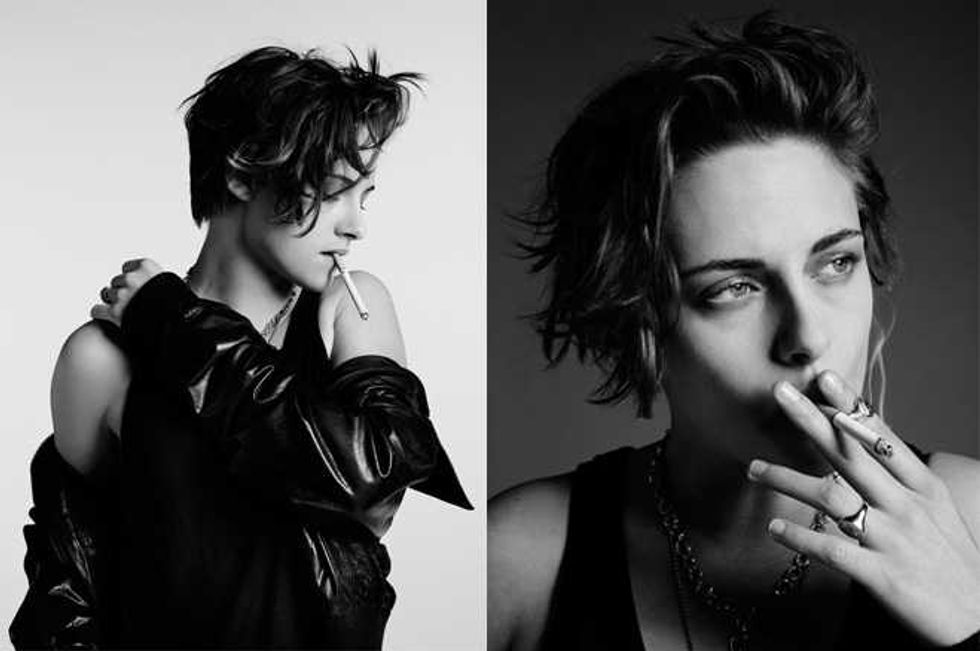 Kristen Stewart looks insanely gorgeous in a new photoshoot for Wonderland magazine - and her words are just as luminous.
In an age where feminism has become a dirty word, Kristen doesn't shy away from claiming it 100%.
When asked what feminism means to her, this is what she had to say:
"It's silly to play the devil's advocate when having a conversation about female roles in Hollywood, because then you're doing this 'reverse feminism' thing that has become weirdly trendy recently," she said. "I feel like some girls around my age are less inclined to say, 'Of course I'm a feminist, and of course I believe in equal rights for men and women,' because there are implications that go along with the word feminist that they feel are too in-your-face or aggressive. A lot of girls nowadays are like, 'Eww, I'm not like that.' They don't get that there's no one particular way you have to be in order to stand for all of the things feminism stands for."
Isn't that refreshing? Whether you agree with her or not, it's really something to have an actress of her generation have an actual opinion on something other than the Kardashians.
Kristen also talks about her plans for the future, including getting behind the camera to direct a project she wrote.
"I wrote a sick, short film that I'm really proud of," she said. "It's more abstract rather than super narrative. It's like a poem; it's about water. People ask, 'Why not just direct a feature?' But I want to play around first. I want to have experience. I think the first thing I'm going to make will live in the in-between moments."
Can't wait to see what she is capable of!
Read the rest of Kristen's interview here.