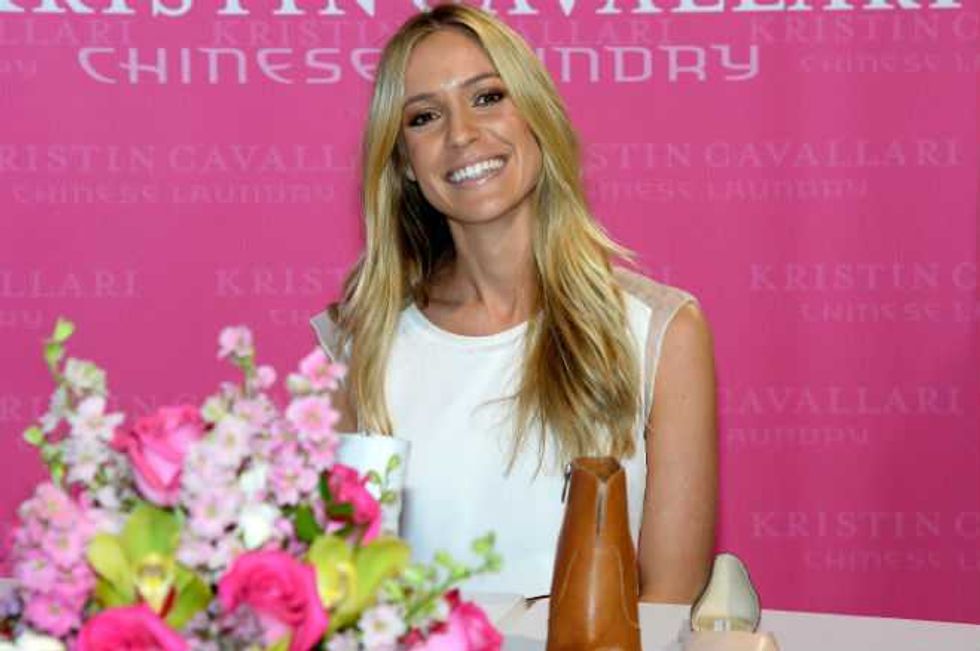 Kristin Cavallari is introducing her "precious little peanut" of a son to the world and he is ADORABLE.
Little Jaxon Wyatt is just two months old, Kristin's second child with husband Jay Cutler. They already have a 23-month-old son called Camden, and family life is clearly all she hoped it would be.
Kristin shares her thoughts and the picture of Jaxon via her official app:
"The end of June through the end of July is my favorite time of the year, because Jay isn't working and we use those 4 weeks to relax and spend as much time together as possible before he takes off for training camp and the football season begins," she wrote. "This year we took Camden to the zoo for the first time, I cooked up a storm, we had family in and out, and most importantly we adjusted to now being a family of 4 with baby Jax. Speaking of Jax, here is my precious little peanut…"
Too cute!