Top Stories
The Nirvana frontman would have turned 50 this week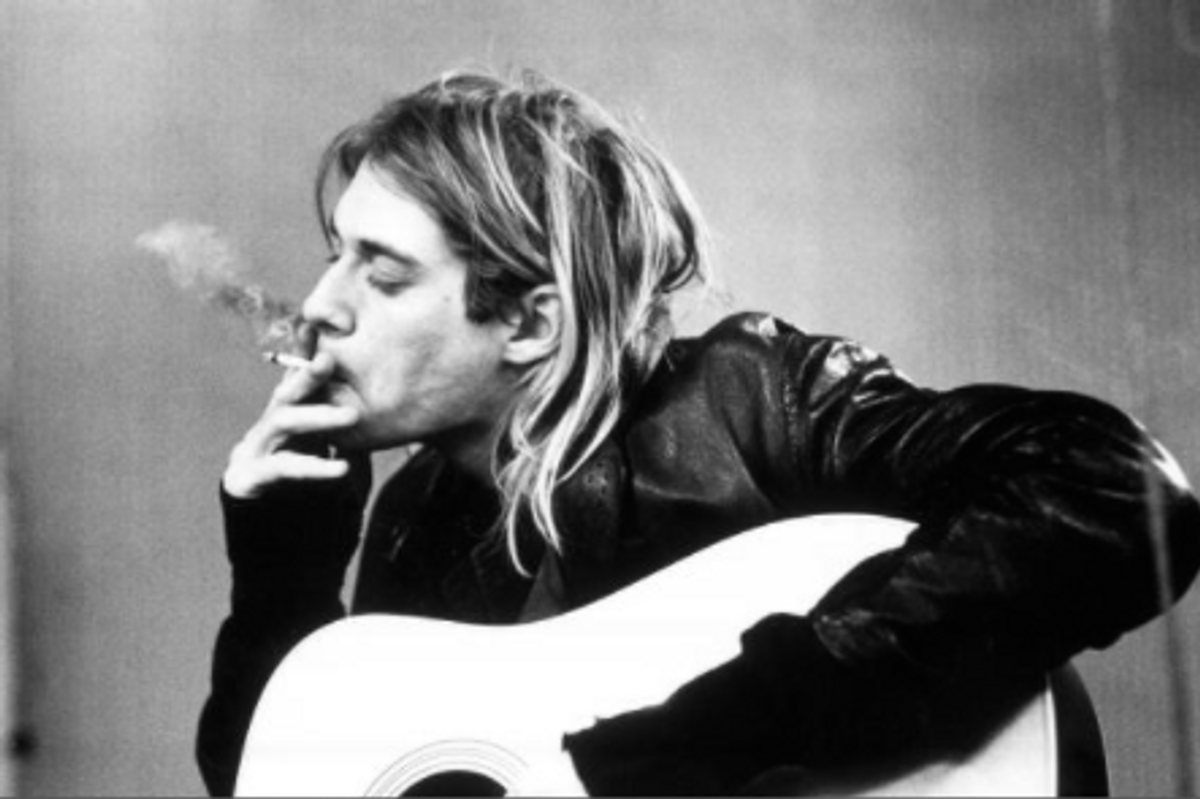 Michel Linssen (Getty Images)
I remember the first Nirvana song I ever heard being "Rape Me." I think I was 12, sitting in the middle school playground, not really sure what the volatile, wracked vocals coming out of my friend's computer were saying. I wasn't taken aback so much as intrigued, but the band wouldn't come back into my life for a few years. The bass lines stayed with me; I once heard "Pennyroyal Tea" playing in the background at my cousin's house and recognized the band from those early days when I found Nirvana too angry. I dove into other kinds of music: The Drums, Lana Del Rey, Grizzly Bear. I wasn't exactly the most punk kid, and the closest I had come to reaching Nirvana was "Everlong" by Foo Fighters. I'm not afraid to admit I was a late bloomer, but I kind of wish I had been turned on to the band earlier.
There was a late night when I was supposed to be studying where I stayed up combing YouTube for B-sides and unreleased demos. I was listening to Lana Del Rey's cover of Leonard Cohen's "Chelsea Hotel No.2," and then YouTube recommended her cover of "Heart-Shaped Box."
I wasn't struck so much by her voice as I was by the lyrics; I suddenly remembered the vocalist who shook me when I was younger—I needed to know if he was the songwriter, too. From there: In Utero blasted on repeat for two hours. Wikipedia pages on Wikipedia pages. Dave Grohl was the drummer, a pleasant surprise for the casual Foo Fighters fan in me, a well-known fact among people who were already in the know. The bass lines I loved so much were the work of Krist Novoselic.
The frontman was scraggly, legendary, the personification of grunge. He had died young. His daughter's middle name was "Bean." He had married Courtney Love––cue Hole's first album on repeat, one more hour. He was a Pisces. His name was Kurt Cobain. The sun started rising and I went to school exhausted the next day, significantly more educated. The first shirt with a band logo I ever owned (and went on to lose to an ex-girlfriend) had the cover of In Utero over a dark green background.
Before I spent too much time giving Louis Armstrong and Janis Joplin close listens, it was Kurt Cobain who taught me the wonders of the broken voice, the cracks caused by too much cigarette smoke, by too much screaming. His power was primal, and it opened the floodgates to a side of music I had never before appreciated. Led Zeppelin. Metallica. Sex Pistols. Palma Violets. The Strokes. Deeper Foo Fighters cuts. I began to realize just how much I owed Kurt Cobain.

I read and re-read interviews with him, surrounded myself with Rolling Stone and SPIN. When Montage of Heck came out, a friend bought it and we screened it in a too-small dorm room, lights off, windows shut, grunge drowning out Manhattan's sirens. I celebrated the night Nirvana got inducted, finally, into the Rock & Roll Hall of Fame. I read his suicide note, and it felt like an invasion of privacy. A few years too late, I mourned his death. For good reason, the world still does.
There was another very late night this week, when he would have been 50, when I decided to watch to the MTV Unplugged Sessions the band released after Kurt Cobain's death. I can still remember the chilling live version of "Where Did You Sleep Last Night?" It was the same voice that had terrified me when I was younger; a little older, I had come to find in him a deep kind of comfort. Only another Pisces could really see this world through such an emotional lens, could really feel so much pain, so much longing, so much fury at the unfairness of it all.
He signed out of this world with "peace, love, empathy." We owe him the latter two, and I can only hope, if there's an afterlife, that he's found the first.