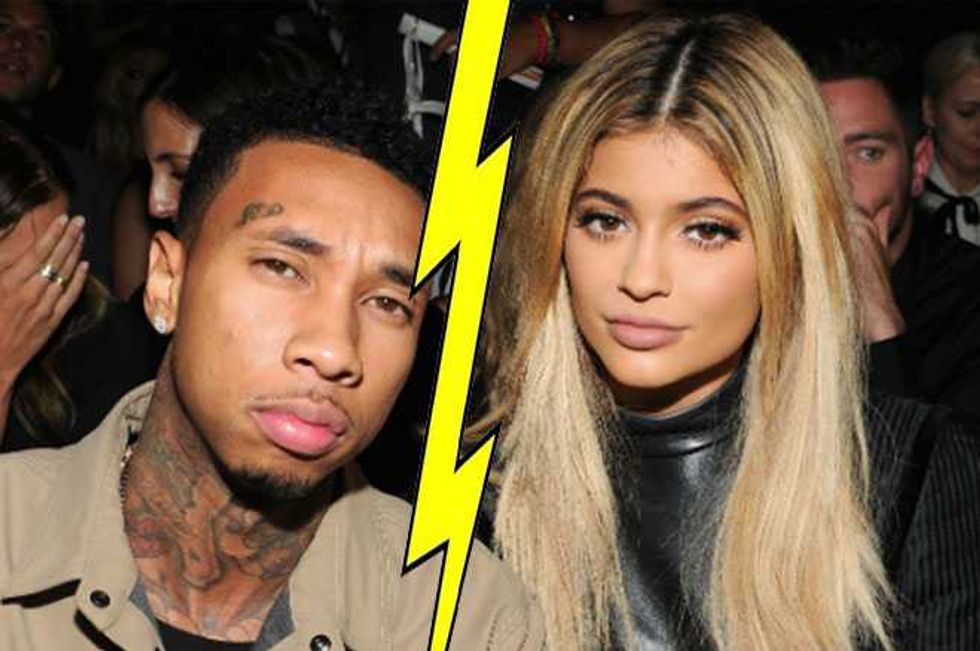 Kylie Jenner and Tyga split and this time it's for good
The youngest Kardashian, Kylie Jenner, 18, and her controversial boyfriend, 26 year old rapper Tyga, have split again—and this time it's for good.
As Popdust previously reported, they broke up briefly on his birthday last year after he was caught messaging a 14 year old.  However they soon made up, although he moved out and they were said to have slowed things down a bit.
Apparently this final split after two years of official dating came last week, days before the Met Gala.  They both attended, but did not walk the red carpet together and he was notably absent from her Instagram pics of the event.  Sources say she was furious he even showed up as he'd only got the invite on the back of her, and she's pissed at herself that she didn't think to get him black-balled.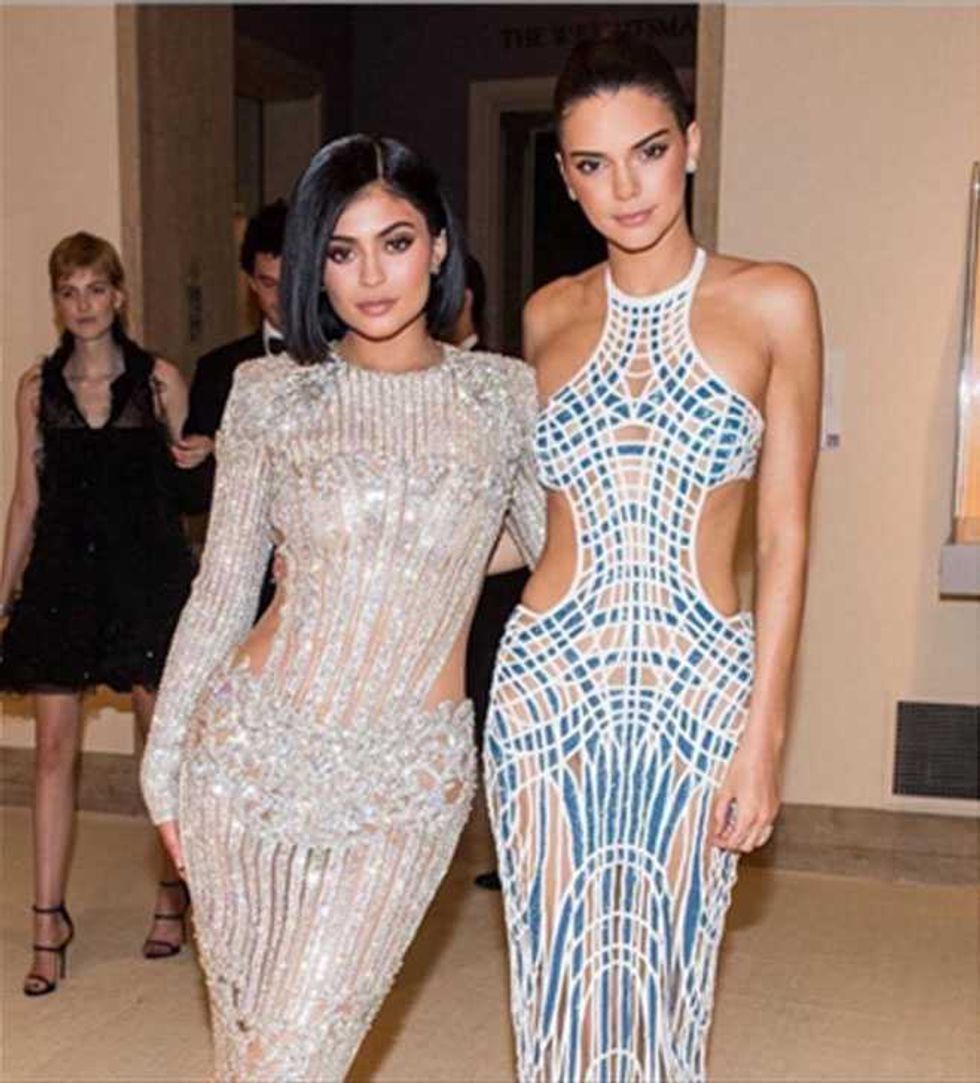 Kylie and Kendall Jenner at the Met Gala
There's no word on the reason for the break-up, but TMZ say it's acrimonious.  The situation surely can't be helped by the fact that Tyga's ex, Blac Chyna has firmly planted herself in the middle of the klan.
Tyga took his mom to lunch on Mother's Day and was accompanied by a model who hasn't been confirmed as his new girlfriend.  Kris Jenner is always a prolific poster on holidays and her Mother's Day post was revealing—she posted pics and gave a shout out to Lamar Odom, Scott Disick and Kanye West, but conspicuously not Tyga.
Well at least the Kardashian family tree will be a little less komplicated now!
I love you so much @KanyeWest, @ScottDisick, @RealLamarOdom! https://t.co/ERHKIakObN #mothersday #family #blessed pic.twitter.com/aTy2VQ18g8

— Kris Jenner (@KrisJenner) May 8, 2016
Yolanda & David Foster broke up late last year but she filed papers in January—January 13