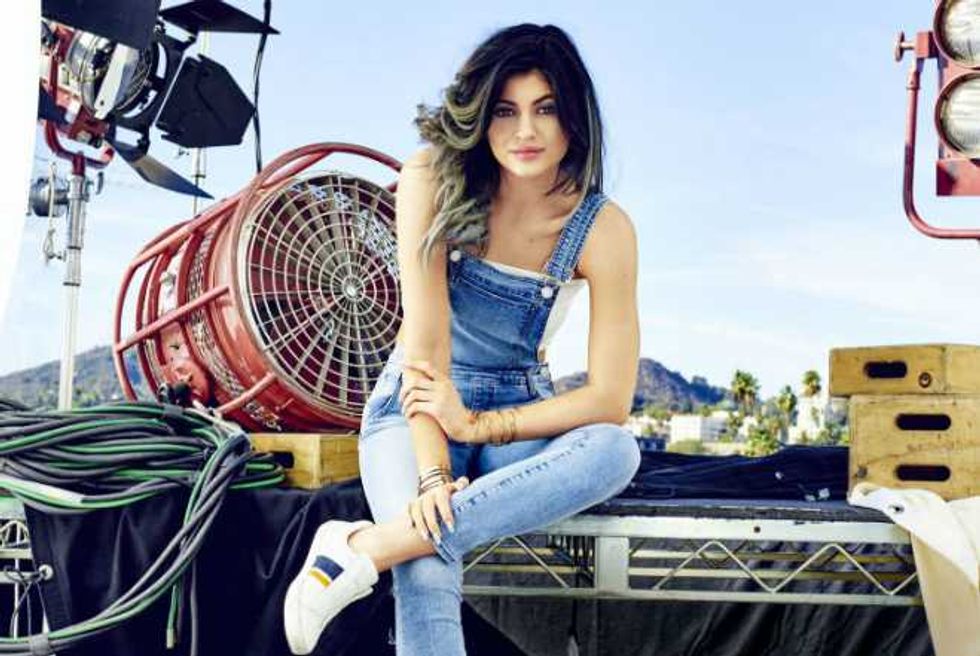 Kylie Jenner is already the youngest member of the Kardashian Klan, but she's quickly becoming one of the most popular, too.
Already the favorite Kardashian sister among teens, Kylie's now landed her first Cosmopolitan cover--which is one thing her sister Kendall doesn't have yet.
The 17-year-old opens up about a few topics in the mag --her parents' divorce, the struggles of fame-- but it's her comments about plastic surgery that are the most interesting.
Despite sporting an enormous trout pout for the past year or two, Kylie still insists that she hasn't gone under the knife.
"You guys have watched me grow up since I was 9. My face is going to get different. Now, I know how to do my makeup, contour, and everything. I'm not against surgery. I'd never say no, but I don't desire it right now."
I feel like Kylie is trying to get out on a technicality here. She hasn't had surgery if she didn't get lip implants, but that doesn't mean that she didn't get some quick 'n' easy injections to plump up her pout.
Anyway, it's best for Kylie to steer clear of the surgeon's knife in the future. Otherwise, she could end up like Farrah Abraham.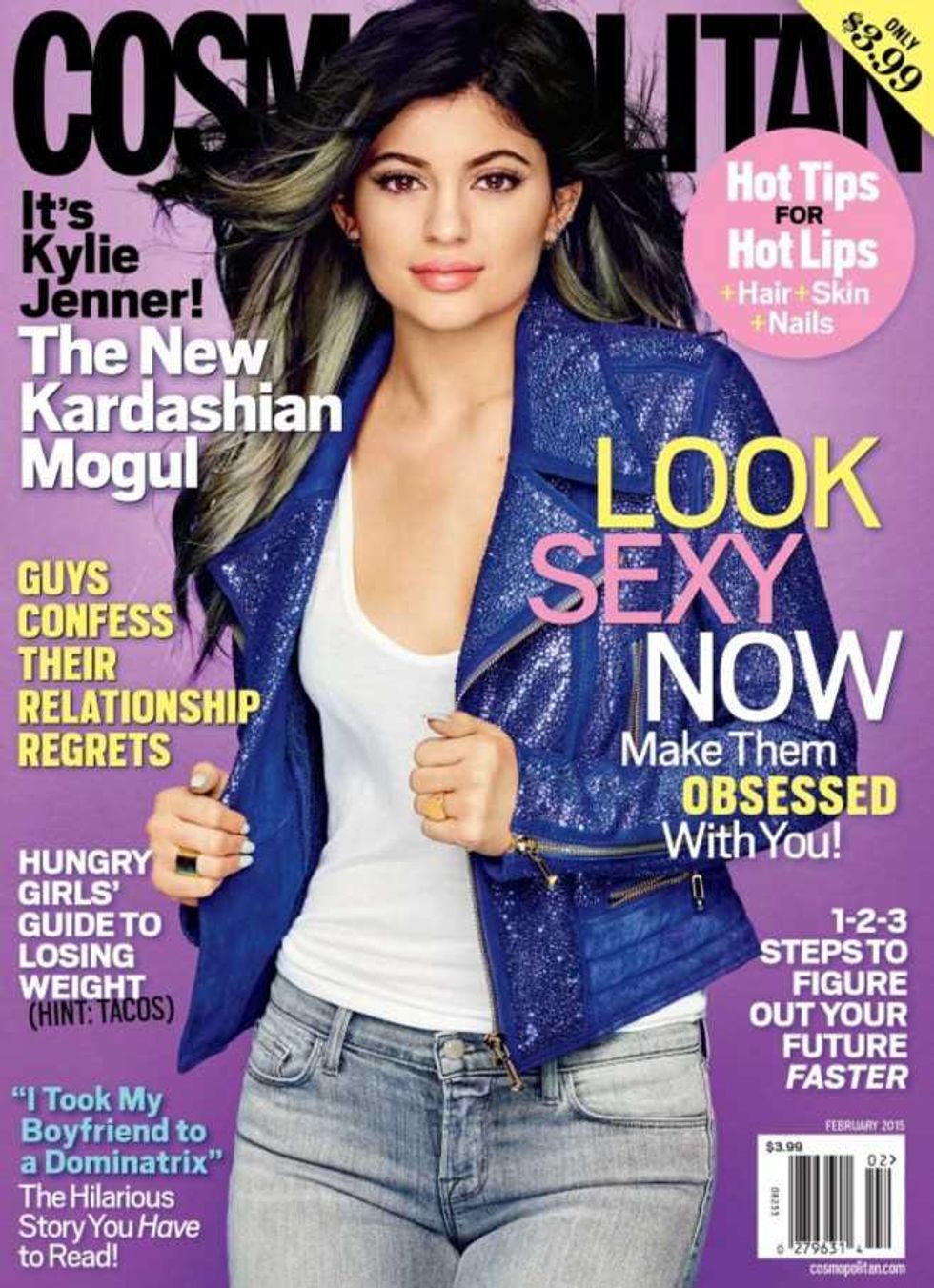 [Via Cosmopolitan]