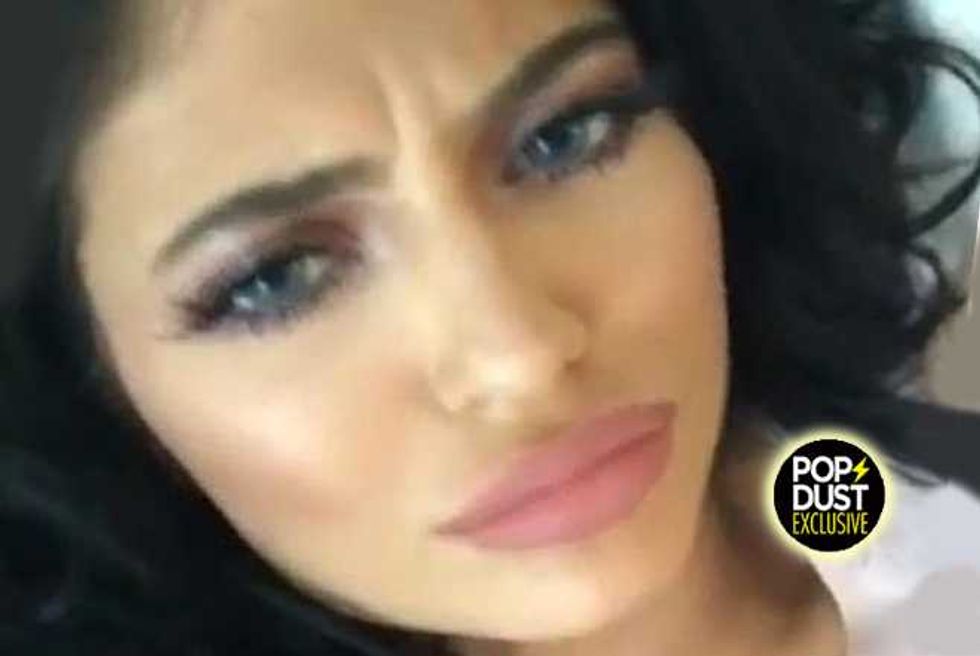 17-year-old Kylie Jenner has become such an arrogant ego-maniac, her friends are beginning to fall away in droves!
"Before getting her lips done, Kylie was the most humble and unaffected of the entire Jenner/Kardashian crew," a source tells Popdust exclusively . "She was always this sweet, shy, insecure girl and not even being famous changed that."
Kylie Jenner Finally Admits To Having Had Lip Filler Injections
A syringe or two of Juvaderm however, has turned the reality show star into a completely different person....and not in a good way.
"She basically doesn't have time for any of her old friends," the insider explains.
"She always walks around like she's on a runway, and she is totally addicted to taking selfies! She can't stop and it is out of control! She can't walk past a mirror with out stopping to check herself out and strike model poses."
This Photo Surely Proves Kanye West Actually Hates Kim Kardashian
"Even her voice has changed," the source continues. "It used to be kind of high and sweet and quiet, and now it's all deep and sultry.
Her friends are devastated because she even stuck with them after "Jenner" became a household name.
"They thought her loyalty was beyond question but now it's like she needs a new group of friends to go with her new lips!" The source says.
Did Kylie Jenner Get A Boob Job?
Even Tyga wants her to tone it down a little bit, because he feels like she is more in love with the attention than she  is with him.
"At first he loved that his girlfriend became smoking hot over night, but now it's starting to drive him crazy," the source dishes.