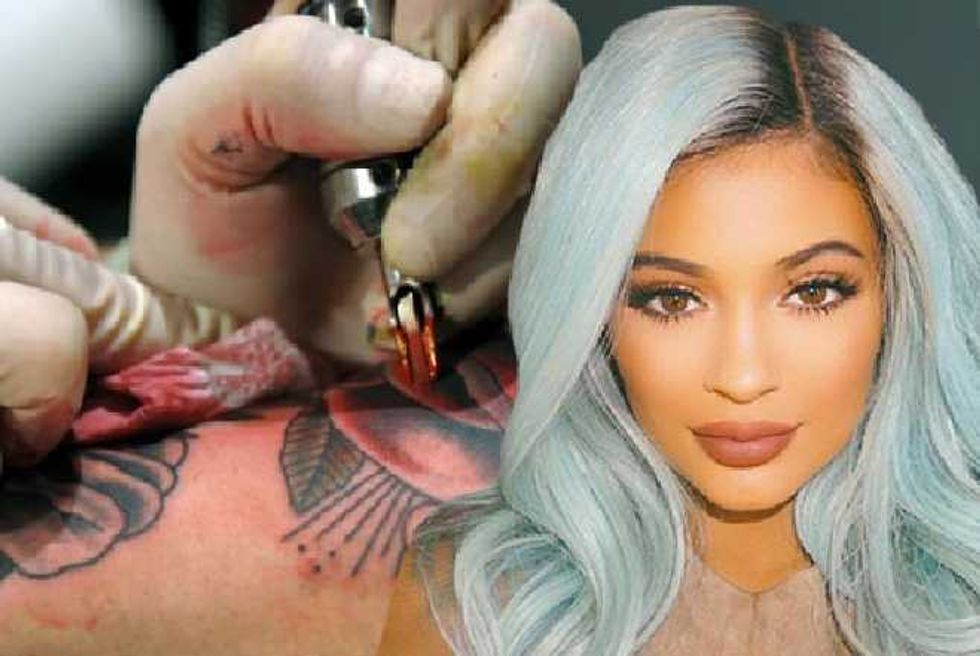 kylie jenner stalker tattoo
While Kylie Jenner was partying at her mom's Kris-mas party, a crazed stalker was trying to sneak onto her property.
Fortunately, he wasn't quite sneaky enough and set off the alarm as he tried to force his way past her security gate.
Looking At 17-Year-Old Kylie Jenner's $2.7 Mil House Can Seriously F*ck Your Zen Up
Authorities responded promptly, took him into custody and placed him on a psychiatric hold. However, he managed to escape, only to be tracked down by cops shortly thereafter and put on another 72 hour hold.
So for the next 72 hours, the surgically enhanced stunner will be safe, but after that, the lovesick loon may be on the loose once more.
Kylie Jenner Hates Her Life But Shows Off Her Butt
It's since been reported that the Kylie's persistent admirer has been to her $2.7 million Calabasas mansion at least 10 times in recent weeks.
See, he believes that the 18-year-old reality diva is his "soulmate" and that they belong together.
Kris Jenner Thinks Kylie's Bondage Sex Doll Bare Ass Photos Are 'Beautiful'
Law enforcement has assured Kylie they will be keeping a close eye on him…
Meanwhile, Kylie is coping the best way she knows how…with needles.
Wait…what? Kylie's on heroin? She shot up her lips again?
Kim Kardashian's New App Nearly Breaks The Internet, While Katy Perry's App Is A Miserable Failure
Noooooo……
In the midst of all the mayhem, Kylie found her peace and got a tattoo scrawled across her hip bone, then took to Instagram to show case the artistry.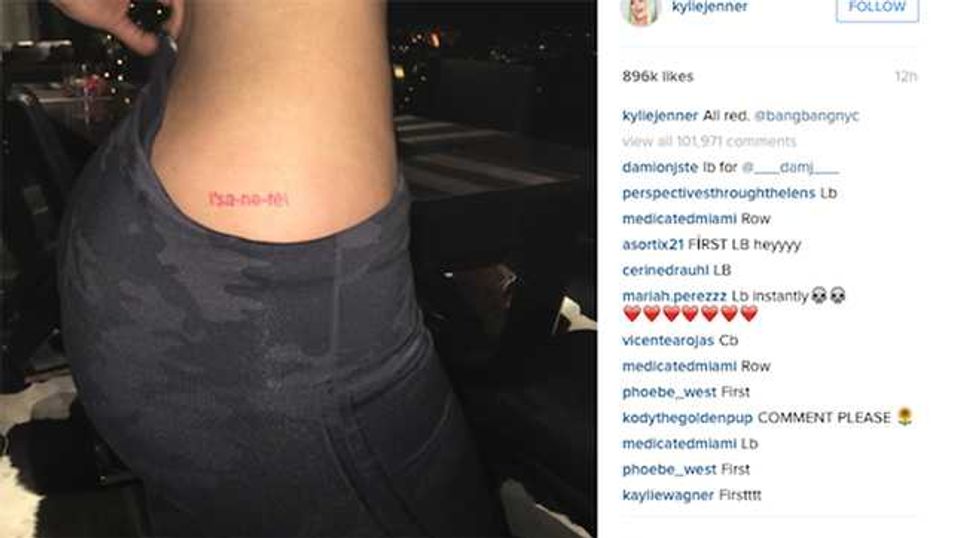 Keeping it klassy Kylie.... keeping it klassy.
To keep up with yet more inane nonsense, follow Suzy McCoppin on Instagram