Trending
The pop duo are back with another cutting and affecting video for their string-bent ballad.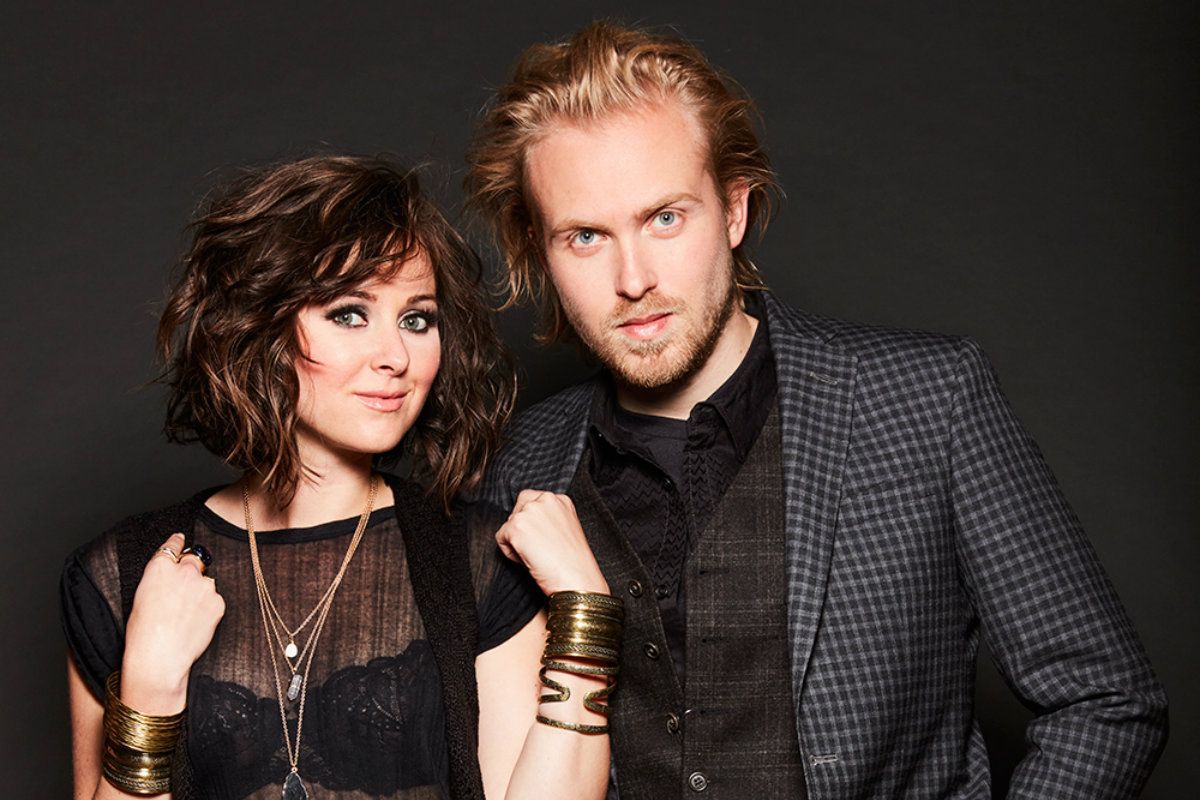 The heart wants what the heart wants. No matter how hard you fight it, true love will find a way. It's a mighty beast, often snarling from some deeply planted echo in the soul. "You didn't choose this life. You didn't want to be his wife," the startling opening line unfurls from Lady & Jones' new single "Our Story of Beauty," a gutting ballad about finding true love--while being bound to someone else. It's a taboo topic in today's society; celebrity figures like LeAnn Rimes followed her heart and was swiftly harpooned for it. But it is something far more common than one might think. Lady & Jones cut to the bittersweet truth with their own recollections, focusing on the dreamy romanticism in the accompanying visual (premiering today).
"'Our Story of Beauty' is one of our favorites on the EP. We considered adding more instrumentation but felt that the song was stronger with the simplicity of piano and strings," the duo tells Popdust. "The song tells a story that society generally would not consider to be beautiful. We are making the statement that there can be beauty in finding the love of your life when you are with someone else."
"You chose to love me. Say it is so and I will not go. You are the moon and stars. Our story of beauty but not one our worlds will see," they lament over thick strings and sparkling piano. "Missed by the blade of our lies. Your truth is mine that we are of certainty. You should be here in my arms, not smiling to appease..."
The video is utterly moving in its honesty, relinquishing the spirit of two lovers whose beauty splashes onto the screen. There's a fantastical element to the story, too, as the leading character struggles with her reality and lines become blurred between what is unraveling before her eyes and the things crashing inside her own mind. "While the song is made up of fictional characters, it is inspired by two of our family members and a close friend. All of these people combined created [this song]," Lady & Jones add.
The "Our Story of Beauty" sequence follows the previous release of the enchanting "Not Sorry" clip. Both cuts are found on their freshly-pressed self-titled EP, out now on iTunes.
Watch below:
---
READ MORE ABOUT MUSIC...
Premiere: Handsome Ghost dreams of "indian summer"
Premiere: DYLYN shares a "Secret," talks reinvention & new album
Interview: Party Nails dances to her own sadness on debut EP
---