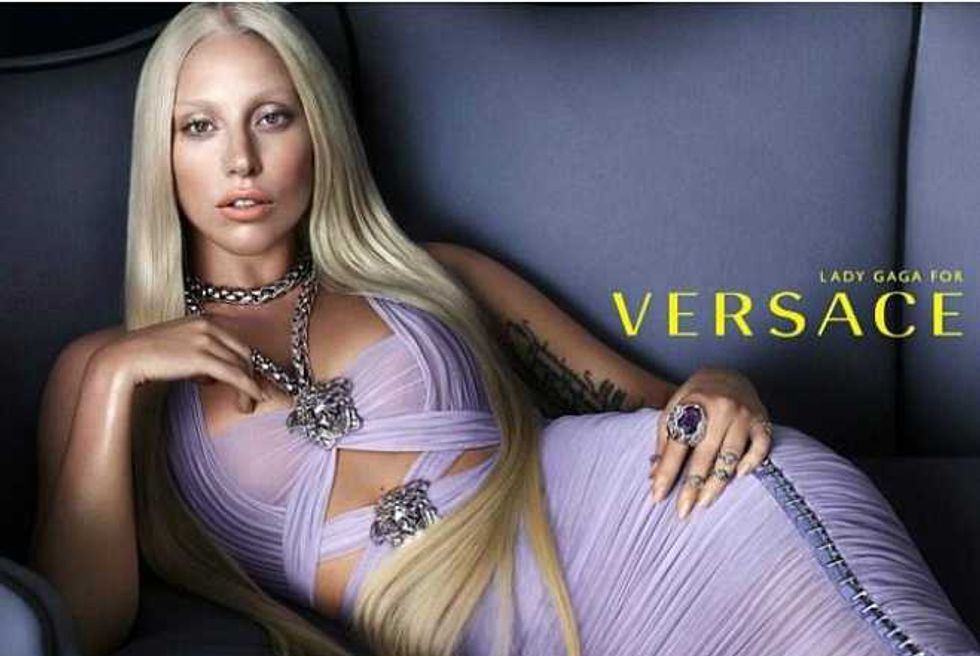 Lady Gaga is the new face of Versace, and she looks so fab. She's blonde, she's skinny, she's rich, and she's a little bit of a -- never mind.
Mother Monster channels Donatella Versace in the chic ads, sporting sleek platinum hair and pouting her lips just like Donatella's infamous trout pout.
Gaga's a long-time fan of the Italian fashion house, so it was really only a matter of time before she fronted a campaign for them. She's previously worn Versace in her "Edge of Glory" music video and on Saturday Night Live, and once even wore Liz Hurley's iconic safety pin Versace dress in Milan. She's also a close personal friend of Donatella's, and even wrote a song about her on ARTPOP.
Work it, Germanotta!
Besides catching Lady Gaga on Versace advertisements you can see her live on her North American tour staring in May. Get all your Lady Gaga tickets here for the Artpop tour.