It's official: Lady Gaga is on her way to Vegas for a 2-year residency, signing a deal that's reportedly worth $100 million.
MGM Resorts made the official announcement yesterday, with the residency taking place at MGM Resorts' Park Theater at Park MGM (currently known as the Monte Carlo). According to news sources, the two-year deal with begin in December 2018. The Monte Carlo is currently host to a number of residencies, like Cher (with dates in January - February and May 2018) as well as Bruno Mars (with dates in December 2017 and February 2018).
"Our announcement today of Lady Gaga joining an amazing lineup of talent at Park Theater is monumental for Lady Gaga fans, MGM Resorts and the Park MGM brand. We have all been wowed by Lady Gaga's raw talent, but the passion, commitment and creativity she is prepared to bring to this engagement will truly be transformational…Las Vegas, get ready to become the Entertainment Capital of the Universe," said Bill Hornbuckle, President of MGM Resorts International.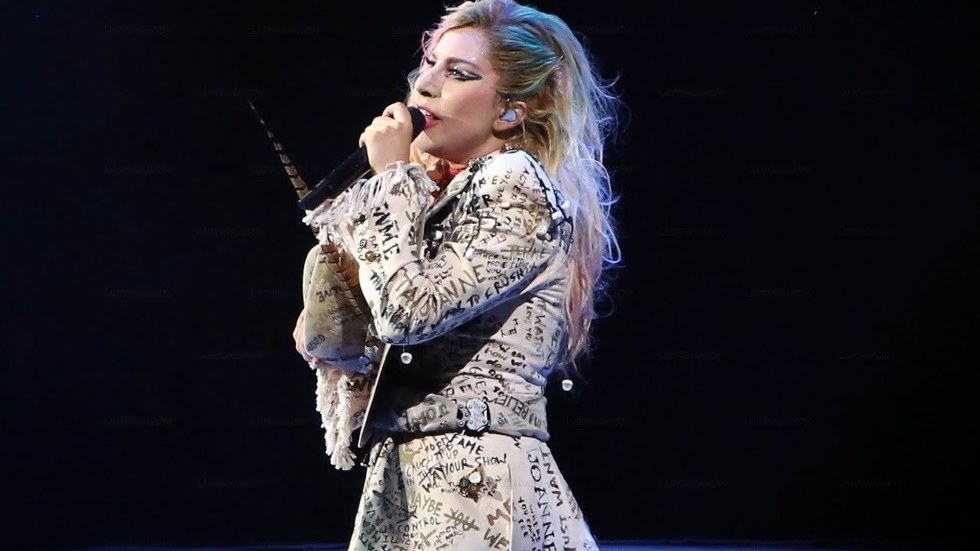 Courtesy of Antonio Franks
With the superstar hot on the heels of a Superbowl performance and sold-out world tour, it's no surprise that she's set to take the Monte Carlo stage with the same energy. Lady Gaga has become a household name since her breakthrough with The Fame in 2008, years after the songstress became a fixture at local bars in the NYC music scene. Her final U.S. tour date for the year is Monday night in Los Angeles, before she embarks on the European leg of the tour in Barcelona, Spain next month. "The rumors are true. I will have my own residency in Las Vegas," she wrote on her instagram. "I was made for this town, and I can't wait to light up the Park Theater like never before…. this is just the beginning of a new era!" She also promises to create a "brand new show" for the residency, one her monsters have never seen live before. Gaga is the latest to announce a Vegas residency following a string of superstars this year, like Britney Spears, Mariah Carey, and Celine Dion.
Lady Gaga released the following statement after the news broke:"It's the land of Elvis, Tony Bennett, and Frank Sinatra, the Rat Pack, Elton John, Judy Garland and Liza Minnelli. It has been a life-long dream of mine to play Las Vegas. I am humbled to be a part of a historical line-up of performers, and to have the honor of creating a new show unlike anything Vegas has ever seen before. I'll tell you exactly what I told my MGM and Park Theater partners - you can count on this performer always for one thing…I'll leave my heart on the stage every single night. Thank you to my fans for always believing in me. Meet me in Las Vegas baby, we did it!"
Performance dates and tickets for Lady Gaga's residency at the Monte Carlo will be announced within the coming months. Stay tuned to snag yourself a pair - this isn't one you'll want to miss.
---
Vanessa is a music and culture writer. Follow her on twitter.