MUSIC
The video picks up right where "Perfect Illusion" left Off.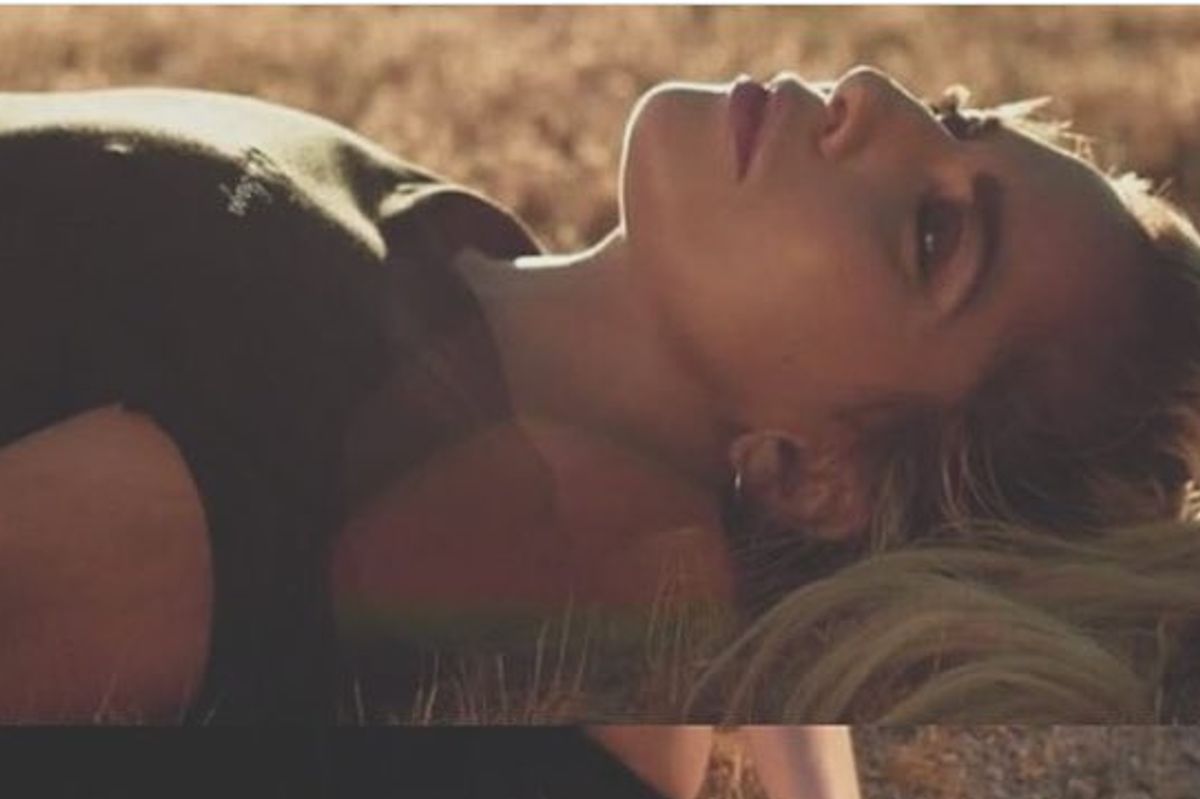 Yesterday, Gaga announced the premiere for "Million Reasons" and the singer certainly wasted little time in living up to her promise. The visual was released moments ago and the punchy ballad picks up right where "Perfect Illusion" left off, the singer laying in a desert in a state of reflection. As with most things Gaga, the video is layered with meaning and ripe for analysis. So check out the brand new video for yourself and read our thoughts below:
First Thoughts:
Simplicity- This may be one of the most simple, stripped-back visuals we've ever seen from Gaga. This is not a gripe. If anything, it's testament to how much she has expanded the boundaries of what kind of artist she can be. Way-era. It would be hard to forget the furor Gaga faced from fans when the "Edge of Glory" video was released. At the time, it was a simplistic visual for the singer and fans demanded a re-shoot. If she had released something like "A Million Reasons" five years ago, who knows what kind of hell and confusion would have broken loose.
Visual Album?: "Million Reasons" begins where "Perfect Illusion" ended, suggesting a possible link to all the videos we'll get this era. "Million Reasons" ends on an airy, ambiguous note, Gaga holding her guitar. Will Gaga's next single continue the story? As far as we can tell the current narrative is Gaga running away to the desert (i.e. running away from society, fame, the music industry, etc.), hallucinating an epic rock concert where she is finally able to be herself, exhausting herself and passing out, and then being bought back to life by fans. From there it appears that she gets in the van and willingly returns to the artifice of fame, allowing her team to put long blonde extensions and heavy makeup on her. But there's something more authentic about this go-around, as we see Gaga receive a gift from her sister, Natalie, and simply sitting dow and performing with a guitar. Yes, she's given over to the machine again, but she's doing things in a less chaotic, more authentic form now.
Family and Religion: Gaga named her newest album after her late aunt, Joanne, who passed away from lupus before the singer was even born. Joanne, the album, is said to be exploration of the wounds and fractures Joanne's death left with her family, showing up in Gaga's relationship with her father. There's a powerful moment in the video for "Marry the Night" where Gaga, dressed up in her early David Bowie-like garb, is attempting to haul her keyboard downstairs by herself. Repeatedly we see her refuse help from an older male, presumably her father, before tripping and giving in to the help. In "Million Reasons," Gaga seems to be bought back to life by the gift her sister sends her: a rosary. It seems that the "Marry the Night" Gaga is long gone and Gaga has accepted that she can't handle everything that the fame requires alone.
What are your thoughts on the new video? Leave your thoughts in the comments section below?

Related Articles Around the Web