Arts
"I have wrestled for some time about when, how and if I should reveal my diagnosis of Post Traumatic Stress Disorder," the singer writes in a heartfelt letter.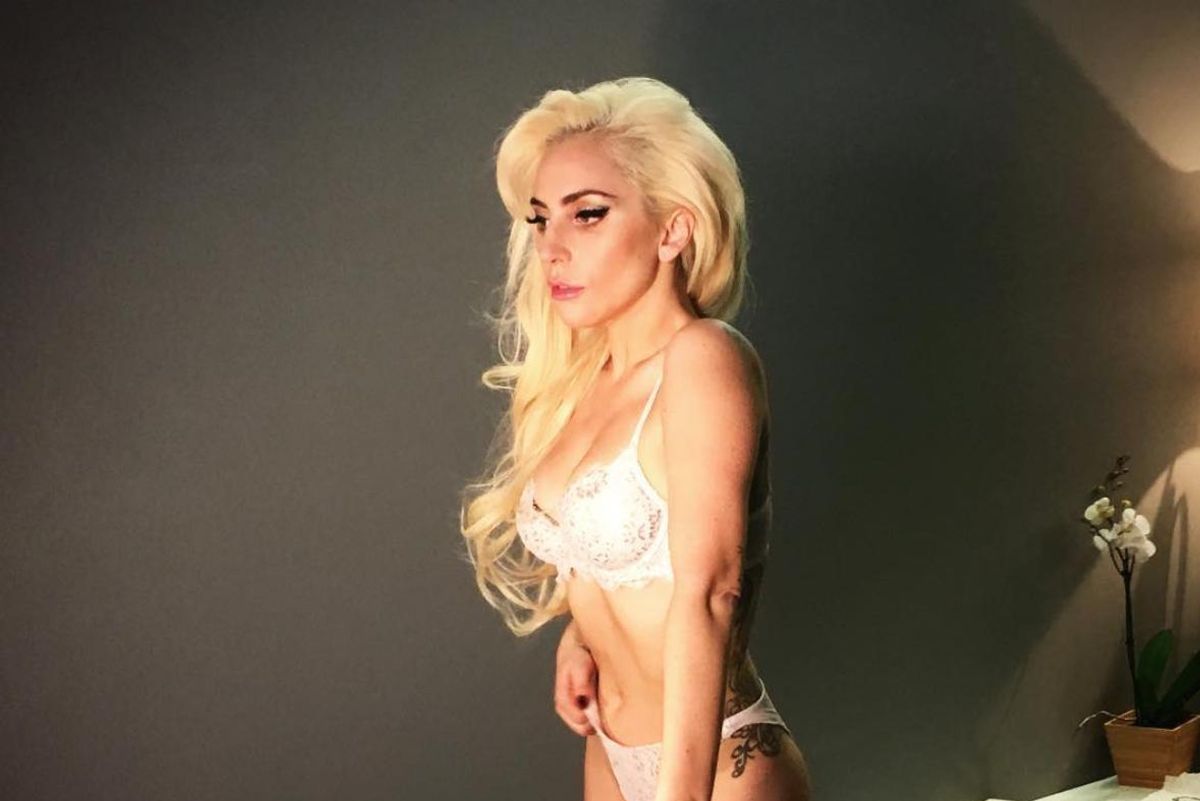 On ARTPOP, Lady Gaga's fourth album, it was obvious the singer was not only healing from her knee surgery but also struggling to grapple with serious fractures within herself. Perhaps the epoch of this was during the singer's bizarre performance at South by Southwest. As the singer twisted around like a pig on a roast as a performance artist vomited on her, there was a collective fury and confusion from the public and her fans. Well, with the release of Joanne we have received a Gaga that has gone away to sort out the pain of fame and is more than willing to open about what exactly was going on during that confusing time.
Today the singer released a heartfelt letter on the website of Born This Way Foundation, opening up for the first time about being diagnosed with PTSD. She used a lyric from her poignant ballad "Million Reasons" for the letter's title: ""Head Stuck in a Cycle I Look Off and I Stare".
"I have wrestled for some time about when, how and if I should reveal my diagnosis of Post Traumatic Stress Disorder (PTSD)," Gaga opens the raw letter with.
She goes on to talk about the extreme stress the Born This Way Ball tour took on her body and her management team not listening to her complaints. This gives a powerful context to ARTPOP's "Do What U Want", in which Gaga relinquishes control of her body to the media and record executives but proclaims they can't tame her spirit. But after seeing Gaga post frequently about body-care tips and doing yoga, it seems like the singer has finally gained control again over her body.
"It is a daily effort for me, even during this album cycle, to regulate my nervous system so that I don't panic over circumstances that to many would seem like normal life situations. Examples are leaving the house or being touched by strangers who simply want to share their enthusiasm for my music.
I also struggle with triggers from the memories I carry from my feelings of past years on tour when my needs and requests for balance were being ignored. I was overworked and not taken seriously when I shared my pain and concern that something was wrong. I ultimately ended up injured on the Born This Way Ball. That moment and the memory of it has changed my life forever. The experience of performing night after night in mental and physical pain ingrained in me a trauma that I relive when I see or hear things that remind me of those days."
You can read the full letter on Born This Way Foundation.